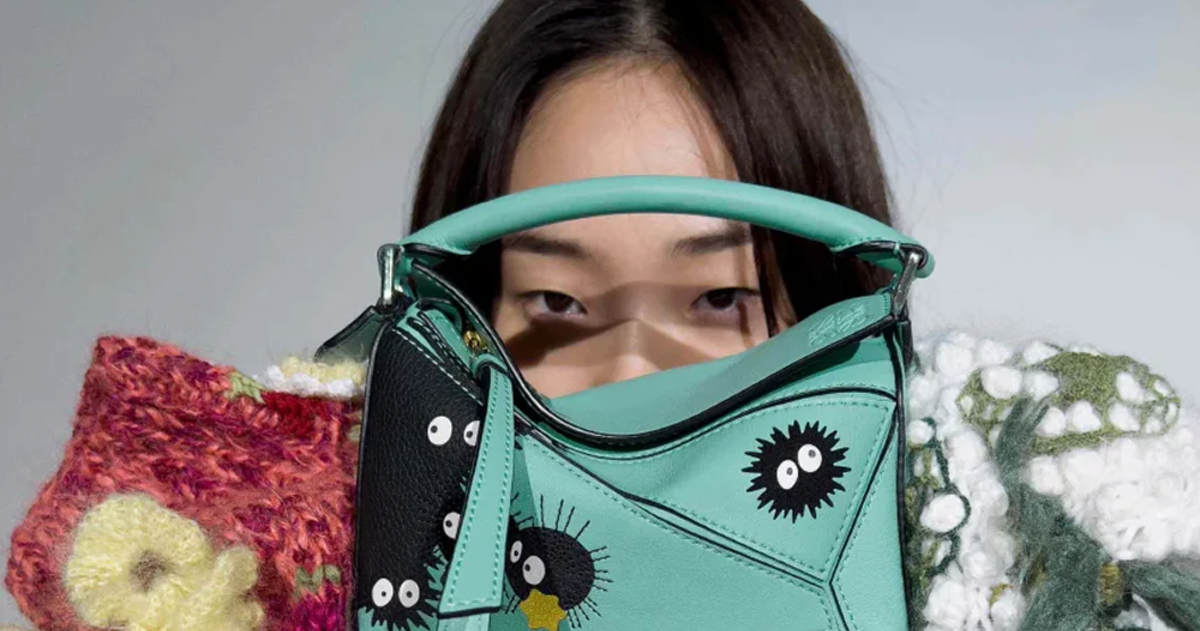 So you can be a high-class otaku
Loewe is one of the most recognized luxury brands globally and is preparing one of its most important collaborations with the world of anime. And, how could it be otherwise, the deal they have signed has been with Studio Ghibli, one of the most recognized Japanese animation studios globally. The luxury items and unique clothing items are inspired by the characters from Spirited Away, one of the animation studio's most successful films.
In case you don't know Loewe, the Spanish luxury fashion house, this was founded in Madrid, is a specialist in leather goods and currently belongs to the French holding LVMH Louis Vuitton. This firm is the oldest of the entire consortium, having been founded in 1846 in Spain. Previously, they have made other collaborations with anime films such as My Neighbor Totoro, this time they have presented their most recent collaboration with Studio Ghibli. Both brands have worked to present luxury goods featuring the characters from Spirited Away, Japan's most successful film, until Kimetsu no Yaiba: Mugen Train was released.
If you are interested in getting any of these luxury items with the characters of Studio Ghibli, you can enter the official store by Loewe. Although, there are some items of clothing that are already out of stock, so you will have to hurry.
Hayao Miyazaki celebrates the New Year with this cute illustration in the style of Studio Ghibli
Studio Ghibli's Spirited Away luxury fashion collaboration
Spirited Away is the film directed by Hayao Miyazaki that was released in 2001, creating a revolution in the world of animation with the first Oscar in the history of anime. His impeccable style and plot conquered both the general public and the specialized critics. For this reason, it is not surprising that the Spanish firm has decided to join this company to create the collection; from bags, sweaters, outfits, footwear, accessories with applications and special embroidery.
Jonathan Anderson, creative director of Loewe, was commissioned to share the first images of this interesting collaboration with Spirited Away through his personal Instagram account. Where we could appreciate the details of this line for the winter season:
The Loewe Spirited Away collection officially goes on sale on January 7, 20222, although some of the items are already in low numbers because the company offered a small group of people early access to buy before everyone else.
Spirited Away has a very particular story: Chihiro is a wayward and headstrong ten-year-old girl who believes that the entire universe should submit to her wishes.. On their way to their new home with their parents, an idea that infuriates her, the family takes the wrong path and appears at the end of a mysterious cul-de-sac, where they run into a strange building with a long passage that leads them to a ghostly town. where a magnificent banquet awaits them.
Related topics: Series
Subscribe to Disney + for only € 8.99! to subscribe