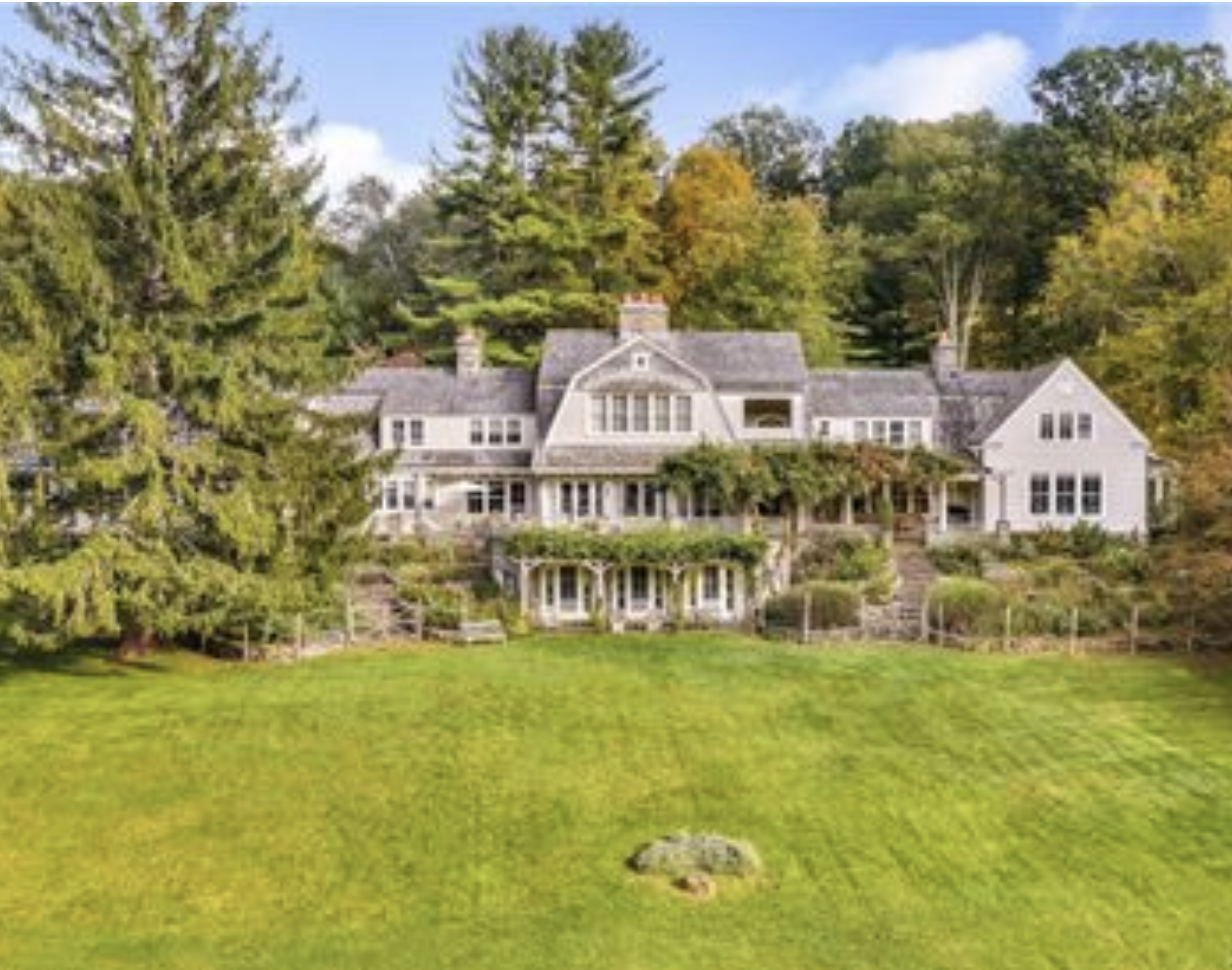 The movie heartthrob sells his luxurious mansion, after moving with his family to another New York residence.

The photos circulate with great luxurious and rustic amenities and with a high maintenance value.

It has open and wooded spaces in a largely rural environment and one hour from the city.
The movie gallant Richard Gere put his luxurious New York mansion up for sale, after 20 years of living in it, away from urban planning and in a bucolic environment full of hills and forests.
The place is private, but not isolated, since it is located in the town of Pound Ridge, about 80 kilometers from Manhattan, that is, an hour's drive from civilization.
The American actor who marked more than a generation with "Pretty Woman" has launched his property for sale with one of the most famous real estate agencies in that country that is dedicated to helping celebrities and public figures.
the mansion of Richard Gere
The actor's house has an area of ​​20 hectares and costs 28 million dollars (about 573 million 269 thousand 200 Mexican pesos).
And it is that the main mansion has three floors with a classic New England design and, in addition to being cozy and rustic, it has at least a thousand square meters distributed in eight rooms, nine bathrooms, a couple of dressing rooms and nine fireplaces.
Richard Gere took 10 years to buy the house, which has winding gardens, an orchard and trails for romantic and calming horseback riding, since everything around is grass, trees and clean air. In addition, you can see a beautiful panoramic postcard of the private pond, its professional size soccer field and the sandy beach that frame it.
The complex includes two fairly large secondary residences, a shed, a large stable and a barn. All parts of the property feature luxurious amenities, simple and decorated with delicate and elegant details in wood, as well as large windows. This, in addition to real estate, has been promoted in the middle dirt, specializing in celebrity homes.
However, according with the real estate page Ginnel Real State, to the total cost of the mansion must be added a few 220 thousand dollars (4 million 504 thousand 253 Mexican pesos) annually as tax payment, without taking into account the maintenance of the whole place, something to consider for the prospective buyer.
The 72-year-old artist moved with his new wife, Alejandra Silva, and their two children to a mansion located in North Salem, another rural town in upstate New York.
The movie heartthrob and the Spanish activist, daughter of the former vice president of Real Madrid, joined their lives in 2018 and each has a son from their past marriages. And they had their first child together in early 2019 and the second baby in 2020.
The couple maintains their privacy to the extreme, so so far what is known is that Richard Gere went from his successes in Hollywood to activist acts in the Tibet conflict, which has kept him busy for two decades.
And it is that the protagonist of "American Gigolo" has enough economic stability to afford to make independent films, since he bought his new mansion for almost 10 million dollars (about 204 million 738 thousand 800 Mexican pesos) without the need to sell his great residence before.
Now read:
Airbnb: they fear for their life in accommodation and their "terrifying" experience is viral on TikTok
Make a purchase on eBay; salesman turned out to be the father he never knew
Fans steal advertising from Carlos Rivera: "whoever did it represents us"