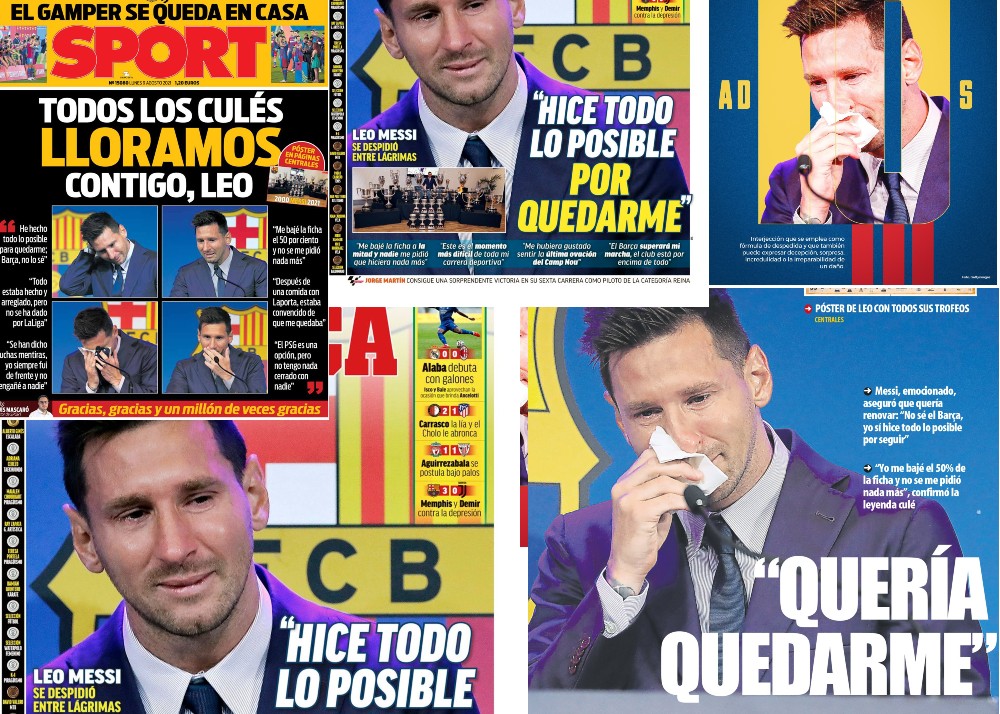 The traumatic departure of Lionel Messi from FC Barcelona has left many edges to analyze. One of them is the media use of an issue that, obviously, has generated great appeal since the "Messi brand" has a worldwide presence.
After the press conference on Sunday, August 8 in Barcelona, ​​in which Messi confirmed his departure from the club where he was for 21 years, numerous versions emerged regarding his future: the most concrete so far, is that he will go to the Paris Saint-Germain. At PSG they play, among others, his former teammate in Barcelona, ​​the Brazilian Neymar Jr.
The contract has not been confirmed by any of the parties officially, but French and English media are talking about a two-year agreement, with a pay of 35 million dollars per year, plus bonus for objectives.
So far, all that is known is that Messi would be arriving in Paris on Monday for a medical check-up and to sign the contract.
In this sense, it also emerged that PSG reserved the lighting of the Eiffel Tower for this Tuesday, August 10. The last time he did it was to celebrate the arrival of Neymar Jr.
Media from all over the world, especially Spanish sports newspapers, reflected on their printed covers on Monday Messi's press conference in which the soccer star cried inconsolably as he spoke.
Not only the sports media carried Messi's crying to their printed covers. In this case, the Financial times so did his main photo.
In France, some media already receive it. Remember that ehe PSG has emerged as the main candidate to take the card of the Argentine player in a movement that would reunite him with his former teammate at Barcelona, ​​Neymar Jr.
In Italy ▼
😢 The emotion on the surface pic.twitter.com/GOVpOeBpoB

– FC Barcelona (@FCBarcelona_es) August 8, 2021