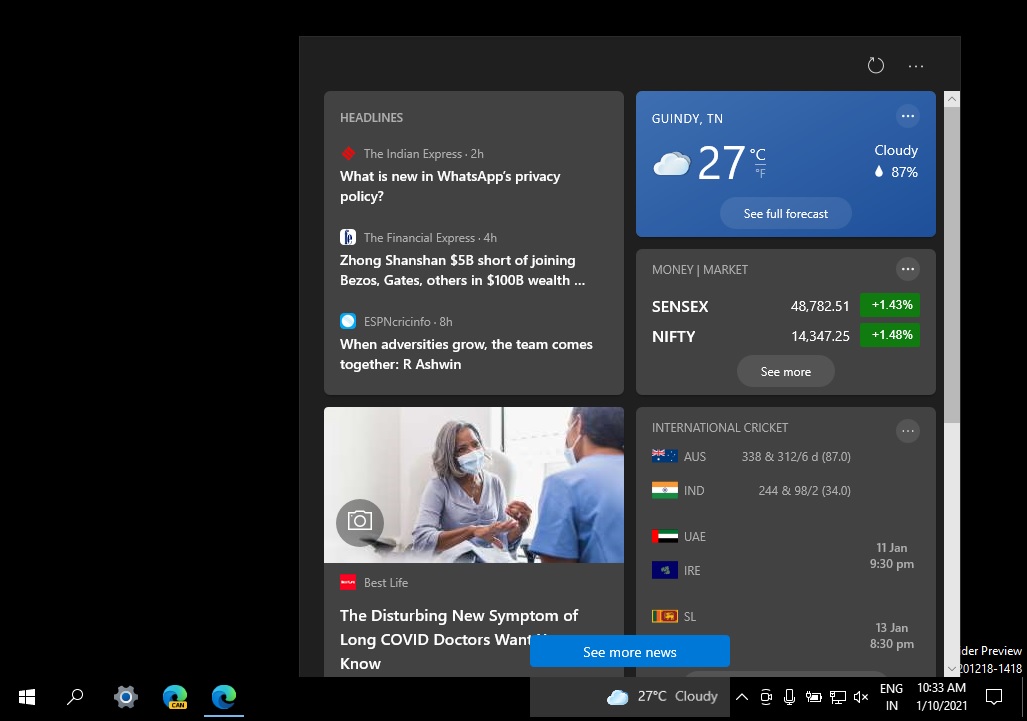 Windows 10 Build 21286 is the last compilation released by Microsoft to be able to test the improvements that will later be incorporated into the stable version and among the new features, there are already some of those that in the last part of the year will arrive with the 21H2 branch of Windows 10.
Available to members of the Insider program on the Dev channel, this compilation thus offers an aesthetic and usability change in regard to the taskbar, which now has a kind of dynamic icons that provide information when we pass the mouse over them.
Information at the pointer's fingertips
These dynamic icons now provide information regarding the weather or the news. If we can currently add the icons for Cortana, Contacts, Search and View, these are new additions to place on the Taskbar.
Something similar to what Live Tiles offer in the Start Menu, but now in the aforementioned Task Bar and also without requiring interaction with them to access the information. In the examples shown by Microsoft, you can see news with which we can interact to add reactions, but also the weather forecast or other information.
Icons that anticipate our gestures, because before clicking on them and clicking, they show information related to their theme when we slide the mouse pointer over said icon through a pop-up window. We can settle for the information it shows or clicks on the website that it takes us to access more data in the browser.
For now, it is a development, so from now until it reaches stable versions of Windows, we can run into changes and modifications, in the operation or in the appearance.