Far from helping you lose weight permanently, diets to lose weight can produce negative changes in our body that bring us closer to obesity. So, as contradictory as it sounds, dieting can make you fat. We tell you how science explains it.
Crash diets hinder the relationship with food
Diets often restrict the amount of food that enters our body and in some cases, considerably limit calories by stressing our body and disrupting the relationship with food.
A very limited and strict diet, can add stress and anxiety as well as predisposing to binge eating or other risk behaviors such as eating in secret or trying to compensate when we eat some "forbidden food". All this can increase the risk of eating disorders.
For this reason, diets worsen our relationship with foodespecially if they ultimately cause frustration and cause emotions that can negatively condition our food decisions.
Considering a large number of prohibited foods or dishes pushes us to establish an "all or nothing" logic; in this way when we finally allow ourselves to eat something to our liking (caloric or of poor nutritional quality) we consume in large quantities as if it were the last suppersaying goodbye to that dish that we like so much but that the diet does not allow us to eat.
Diets add stress and lead us to eat more and worse
In general, diets greatly restrict our diet and therefore raise cortisol levels in the body. generating stress and anxiety.
Both stress and anxiety can influence our food decisions impairing the quality and quantity of what we eat.
It is known that the higher the stress levels, the greater the desire to eat caloric and sugar-concentrated foods, as well as the stress promotes excessive eating of food by making it more palatable and less satiating, as various studies have shown.
The strict and stressful diets without a doubt promote the consumption of foods of poor nutritional quality and in this way, subsequently lead to excess weight and obesity.
Diets slow down our metabolism and produce a rebound effect
Following crash diets and the rapid weight loss that they can cause, research indicates that there is a decrease in metabolism as well as a metabolic adaptation that implies the reduction of calorie expenditure each day as well as the production of leptin, a hormone that produces satiety in the body and helps us prevent obesity.
All this translates into diets lead us in the long run to burn fewer calories each day, and encourage changes that can lead to increased fat storage; all of which is responsible for the rebound effect that considerably affects our metabolism in the long term and can predispose to obesity.
Undoubtedly, the stricter the diet, the greater these changes will be and the more harmed our metabolism will be, which may be higher. risk of gaining weight after your practice.
Worst of all: diets underestimate the real change of habits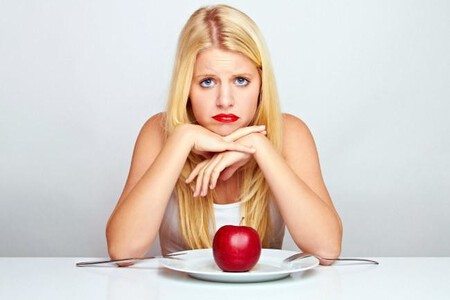 One of the most solid reasons why following a diet to lose weight ends up leading to weight gain is the changes in our mood, in our self-confidence and self-esteem. making us believe is that we are not able to lose weight permanently.
After repeated attempts, with successive rebound effects, we tend to think that there is no solution to our excess weight problem and so, diets underestimate the real change of habits prolonging and accentuating weight gain over time.
For all this, strict, fashionable, magazine, miraculous and very limited diets lead to weight gain and Far from helping us lose weight permanently, they increase the risk of obesity. For this reason, we always discourage its implementation and, on the contrary, we recommend consulting a health professional to help us change habits with a personalized and adequate diet.
In Vitónica | All about dieting in 2022: keys to losing weight and avoiding mistakes
Image | istock