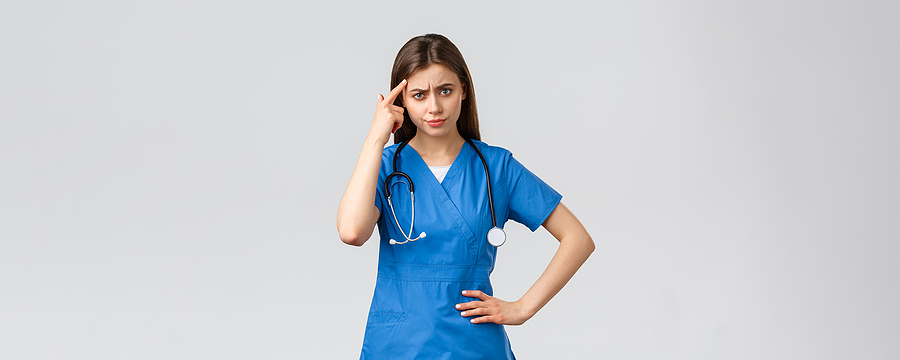 The term "medical gaslighting" is used to describe patients who have felt that their symptoms were arbitrarily dismissed as insignificant or labeled as primarily psychological by clinicians. According to the New York Times, the term comes from a play titled "gas light"in which a husband tries to drive his wife crazy.
Who is most affected by medical gaslighting?
According to the Times, many women have experienced medical manipulation when their doctors blamed his mental health for the symptoms, weight or lack of personal care. Which often results in delayed diagnosis and treatment.
Take Karen Lutfey Spencer, a researcher studying medical decision-making at the University of Colorado, Denver. She discovered that women were twice as likely as men to be diagnosed with a mental illness while experiencing common symptoms of heart disease.
More generally, research suggests that women are more likely to receive a misdiagnosis than men in many situations.
In addition, women wait longer to receive a diagnosis from a variety of conditions, including cancer and heart disease, and are less likely to receive pain medication.
People are also affected by medical gaslighting
Research has also shown that People of color they often receive lower-quality care and that doctors are more likely to describe black patients as uncooperative or non-compliant. This can have a negative impact on the quality of treatment received.
"We know that women, and especially women of color, are often diagnosed and treated differently by doctors than men, even when they have the same health conditions," Spencer said.
A recent survey, commissioned by athenahealth, found that 64% of women surveyed reported an increase in stress levels and anxiety during the Covid-19 pandemic, with 52% saying their anxiety resulted in a physical health problem, such as poor eating and exercise habits.
However, according to the survey, 54% of women and 67% of millennials said they had health problems that they didn't tell their doctor about because they didn't want to seem anxious, dramatic, or silly.
According to Chloe Bird, a senior sociologist studying women's health at Pardee RANDs Graduate School. The women may be misdiagnosed more than men because scientists know much less about the femenine body despite "biological differences that boil down to the cellular level."
The case of clinical trials…
In 1977, the FDA began recommending that scientists excluded women of childbearing age from the first clinical drug trials. This, for fear of possible harm to the fetus if a participant became pregnant. In addition, the researchers were concerned that the hormonal fluctuations could interfere with the study results.
However, a law passed in 1993 required that women and minorities be included in all NIH-funded medical research. Even though women are included in more studies todaythere are still significant knowledge gaps.
How to improve care
Many experts agree that it is difficult to determine the best way to address such systemic problems as gaslighting, reports the Times. However, some scientists have argued that at least more research focused on women's health conditions.
According to Spencer, doctors They should be able to spend more time with their patients.
Doctors often work in difficult conditions that can "make it easy to make mistakes and oversights," Spencer said. "It's like a gauntlet of problematic systems and processes that invite bias."
The researchers have called for a further training in medical school about unconscious bias and racism in the health care industry.
Related Notes:
#BREAKING Scientists discover that ants can sniff out cancer!
Newly graduated doctor fulfills his promise: he gives FREE consultations and medicine to his people
Health Day 2022: Management of chronic ailments through healthy eating…