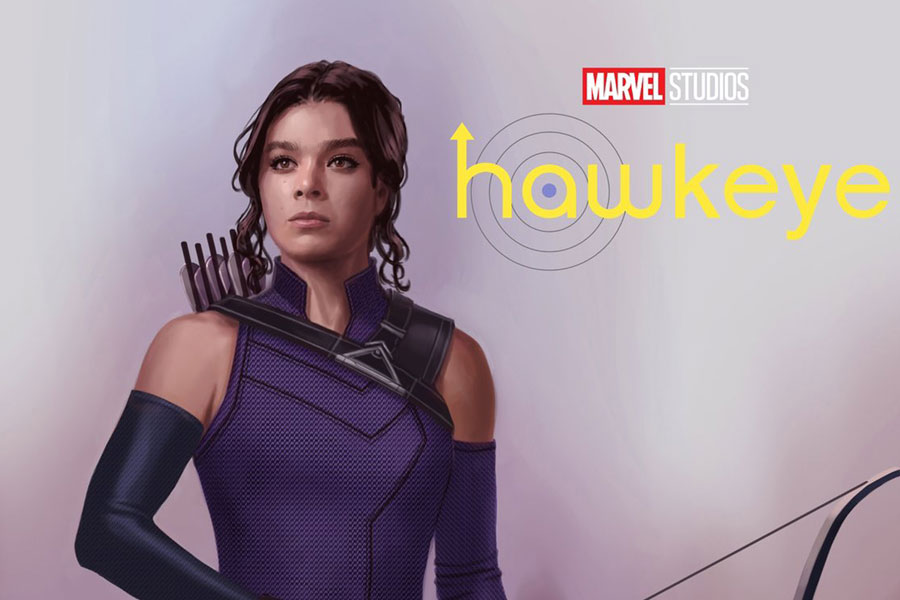 Before her much more casual final image, early concept art shows us a more heroic and badass Kate Bishop.
Hailee Steinfeld and her Kate Bishop entered the Marvel Cinematic Universe on the right foot thanks to their extraordinary performance in the series Hawkeye. And if you loved the image of her somewhat naïve and casual, in mostly homemade heroine attire, you'll no doubt be surprised by some early concept art that showed Kate Bishop much more badass, with a much better finished Hawkeye outfit.
In his social networks, the graphic artist Andy Park shared an initial illustration of the heroine, and clarified that a change in management in the Marvel Studios art department determined the final appearance with which we met Kete Bishop.
On his social media, Park wrote, "An EARLY concept design I did of how @HaileeSteinfeld could look like #KateBishop a long time ago when I was running the #Hawkeye Visual Development team. Eventually, @rodneyimages took over as the new Visual Development supervisor and designed its amazing final look. I loved working on this series!
Check out this concept art of Hailee Steinfeld as Kate Bishop for Hawkeye.
An EARLY concept design I did what @HaileeSteinfeld could look like as #KateBishop way back when I was leading our Vis Dev team on #Hawkeye Eventually @rodneyimages took over as a new Vis Dev Supervisor & designed her final awesome look! Loved working on this show! pic.twitter.com/ZFPNmR5Nb8

— Andy Park (@andyparkart) January 24, 2022
Do not stop reading: Have fun with the bloopers and challenges of the Hawkeye series
The Falcon boys await you in our online store with:
Marvel Deluxe – Hawkeye Vol. 2
The final chapter in an Eisner-winning series where Fraction and Aja reinvented the Avenger of the bow and arrow!
Disoriented by recent events, Hawkeye wants to know his new status quo. Who is on his side? Who against him? Who seeks to kill him and why? Clint is quick to hit rock bottom, and as soon as he does, his brother shows up. After a lifetime of bad decisions, Clint and Barney Barton realize they must save each other…if they don't kill each other first. Clown and the Pants Mafia besiege the building, and the first round doesn't go well at all. Now that they are both injured and one of them has lost his hearing, will the brothers become easy targets for the Pants Mafia? Have you ever seen Rio Bravo? The Bartons prepare for a one-of-a-kind shootout! Don't miss out, bro.
The Eisner-worthy adventures of Hawkboy, Katie-Kate and Lucky the Pizza Dog.
Collects Hawkeye #12-22 and Hawkeye Annual #1. Written by Matt Fraction; and illustrated by David Aja, Javier Pulido, Francesco Francavilla, Annie Wu, Matt Hollingsworth, and Chris Eliopoulos.

is also being read
Captain America's musical theater play was almost a reality!
Tony Dalton begins recording of Hawkeye in the Marvel Universe
The lessons that the first Hawkeye trailer leaves us
How did Jeremy Renner get here?
Vincent D'Onofrio would return as Kingpin for Hawkeye