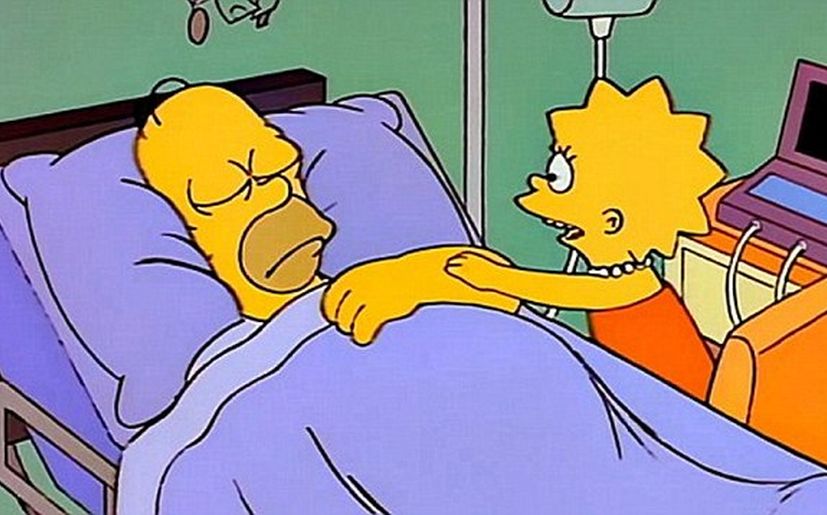 Homer Simpson He may be the MOST famous animation character in all of history, but he is also the one who has had the most accidents throughout his "life".
There must be few things left to happen to him, but while the writers are looking for something else to do to him, a law firm, DTLA Law Grouphas counted how much money has already been spent on all his adventures that have taken him to the hospital.
The total reaches $143 million.
Brain damage: $1,525,500
Paralysis: $508,904
Radiation exposure: $150,000
Skull fracture: $100,000
Loss of consciousness: $80,000
The cost of dealing with Homer's aftermath would leave him with a very high bill.
Downtown LA Law GroupThat specializes in accidents and injuriesrevealed that investigation has shown that Homer's medical expenses would certainly leave the Simpson family in deep debt.
Taking into account that the health care system From the US isn't that affordable, the cost of dealing with the aftermath of Homer's failed antics would leave you with a very high bill.
The firm mentioned in its statement that Homer's accident-prone nature has amassed an estimate of more than $141 million in medical bills over the show's 706 episodeswhich is 443 times more than the average American.
To get to the hefty medical bill, Downtown LA Law Group studied a sample of 50 memorable incidents from the show's 31 seasons and still in force, in order to highlight the dangers and potential cost of not having life insurance.
According to his research, the five most costly injuries Homer suffered are: brain damage, which costs $1,525,500 to treat, paralysis: $508,904, radiation exposure whose treatment in the United States would leave the patient with a bill of $150,000.

The treatment of homer skull fracture it would have cost $100,000 and the treatment for blackouts would leave them with an $80,000 medical bill.
The group also discovered that the most common injury Homer sustains is falling down stairs and falling off roofs, breaking numerous bones on 10 separate occasions.
This alone would set you back an estimated $48,000 each time. Such falls often come with a suspected concussion, which would be treated at an estimated cost of $800 for each of eight incidents.
Related Notes:
#BREAKING: Resident doctor is murdered for resisting robbery in a distant state of…
What are the symptoms of coxsackie, the virus that alerts the IMSS?
Expert exposes the 2 PROBLEMS experienced by doctors for health management…