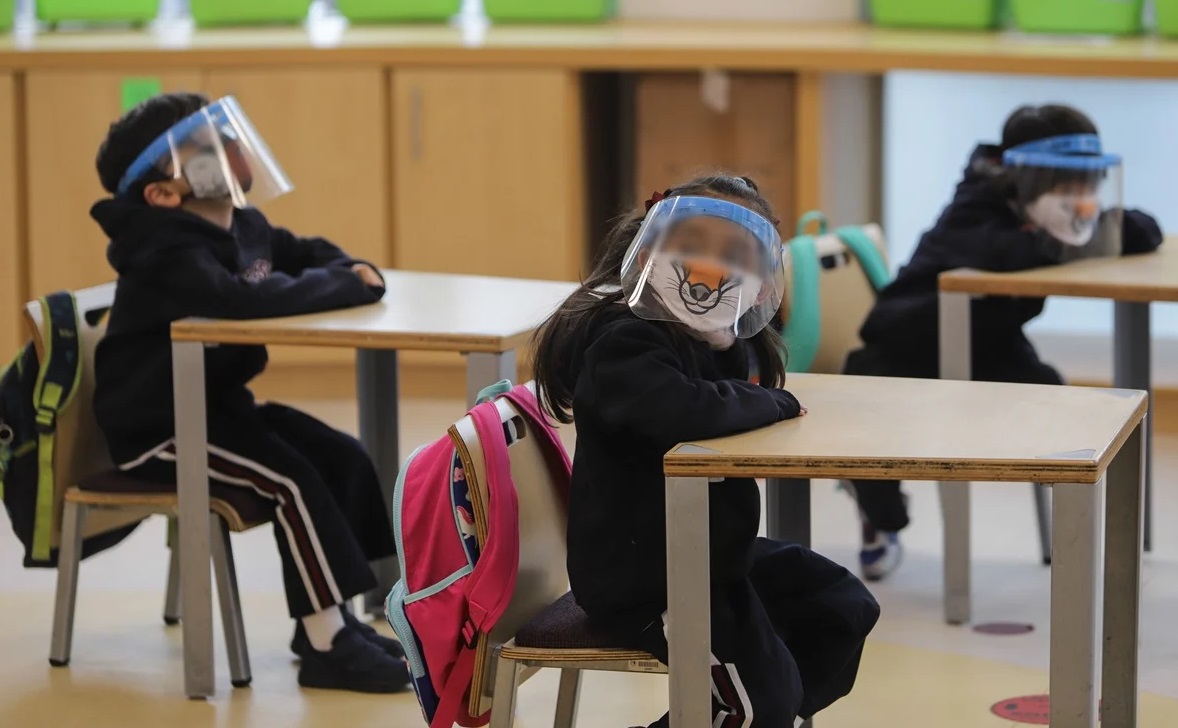 The pandemic caused by COVID19 has changed countless of our daily habits. One of them is school classes and that is, now, after more than a year of virtual classes and mandatory isolation to keep a healthy distance, in CDMX students have been called to return to face-to-face classes voluntarily through a Call from Governor Alfredo del Mazo Maza. Although it is true that there has been very little response from the students and not even 20 percent attendance in the classrooms was reached.
The few students who attended face-to-face classes were received with sanitary filters in which their temperature was taken and they were given antibacterial gel. In addition, they could only enter the educational centers with face masks, masks and glasses.
In some municipalities, no students returned to face-to-face classes
There are few days left to end the 2020-2021 school year and a large number of parents did not send their children to face-to-face classes and preferred to continue them online, in the case of the municipalities of Coacalco, Ecatepec and Chimalhuacán no student returned to the classrooms.
In other municipalities such as Nezahualcóyotl, Valle de Chalco, Los Reyes and Ixtapaluca, less than five students attended the classrooms. In addition, in various municipalities, parents and educational personnel are working hard to disinfect the classrooms and thus be able to accelerate the return to face-to-face classes for the current school year.
In CDMX, 6 positives have been registered after returning to the classroom
What was expected is that more than four million students will return to face-to-face classes in the State of Mexico and, given the panorama that exists in Mexico City in which, after returning to the classrooms, 6 positive cases have been registered. of COVID19, parents and guardians are still not convinced to send their children to schools.
A few weeks ago, Delfina Gómez, head of the SEP, reaffirmed that the return to face-to-face classes is voluntary and called on students to return to the classroom. To do this, she expressed that "children have to reach a safe environment in health, but also what refers to it being emotionally safe. I tell the teachers that the school is a space that children have with a little light that they can have during the day".
Related Notes:
Film recommendation: The Doctor (1991)
5 things you should NOT do with Tupperware if you want to keep your health
5 things that can happen to you when you don't get enough sleep