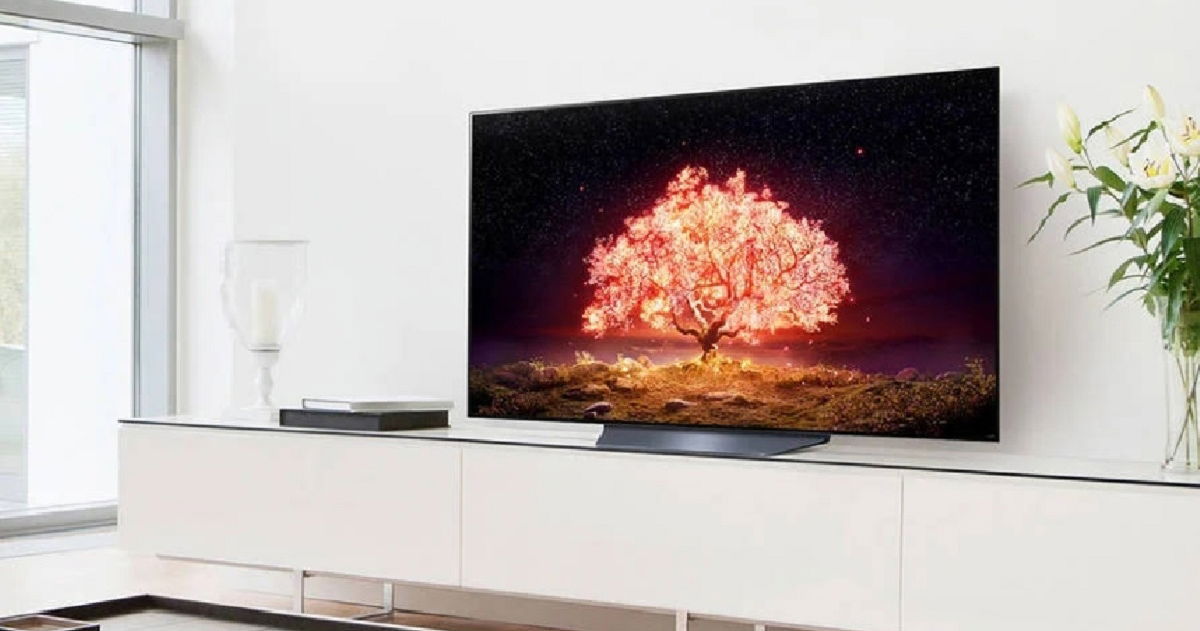 Share
LG's OLED TV has the purest blacks and highest contrast.
now you can have the cinema at home with a good 65-inch television or higher. One of the best options is this LG OLED 4K TV that is reduced more than 1000 euros in Worten. The promotion will only be available until May 30but until then the television will cost 1399 euros in total. It's 44 percent off and shipping is completely free, so you can renew your television with the latest technology.
Without discount, this LG model costs 2499 euros. now it will come out cheaper if you take advantage of the Worten offer, since it is available for 1399 euros. This 44% discount translates into a significant savings of 1100 euros in total for a television with superior image quality thanks to its characteristics. However, you can see other cheapest 4k tvs for gaming video games and enjoy more realistic graphics.
The LG OLED 4K TV now costs 1,399 euros (before €2499)
Surely you have heard of OLED, a screen that offers the brightest colors and purest blacks. This is because each pixel can be turned on and off independently, achieving an effect of greater depth and contrast in the image. This TV has a 4K Fourth Generation smart processor that supports 100% HDR formatsincluding Dolby Vision.
All this gets a better cinematic experience at home, as it also features Dolby ATMOS surround sound. In terms of exterior design, it is a television with ultra-thin screen 65 inches, so it measures 144.9 x 83 centimeters. screen depth does not exceed 5 centimetersalthough it can also be placed with its base on a flat surface.
The best thing about this TV is the price without a doubt because you can save 1100 euros total. This promotion will only be available until May 30, but it is well worth it. LG's OLED TV it costs 1399 euros right now with him 44 percent off already applied.
Related topics: Offers
Share
Sign up for Disney + for 8.99 euros and without permanence Subscribe to Disney+!