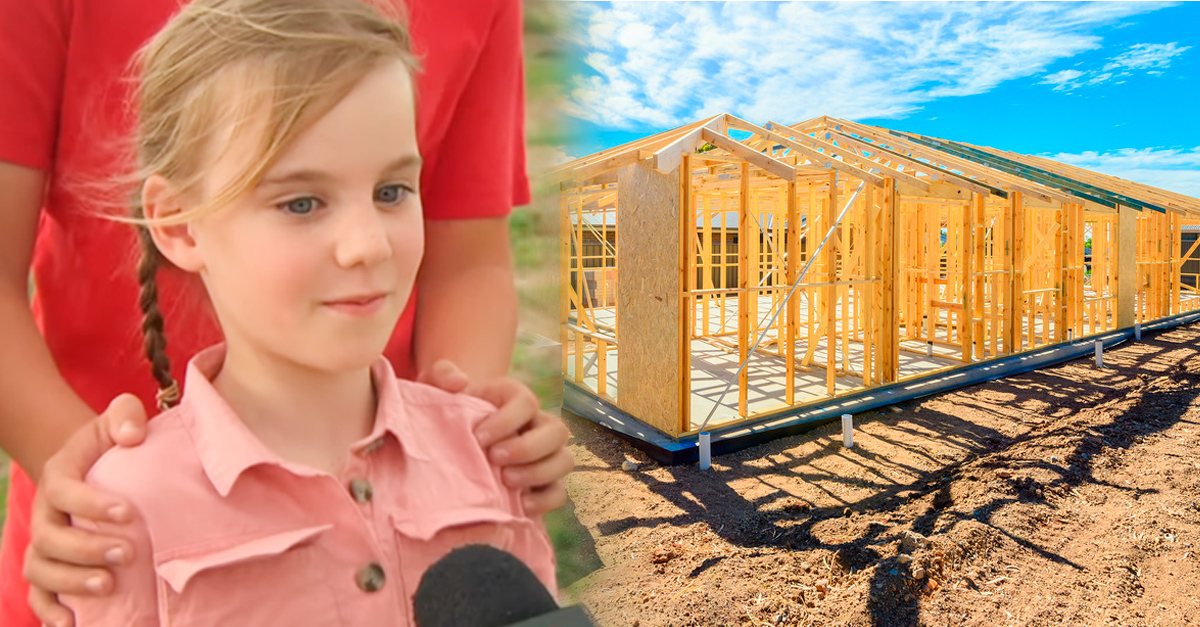 Nowadays it is difficult to buy a house, as prices are getting higher and mortgage loans are very low, not to mention buying it with savings, since it is barely enough to survive.
However, these three children from Australia pooled their savings and bought a house worth more than half a million dollars. The case of these children surprised everyone and became known through an interview for 7 News, a local Melbourne outlet.
Mentored by her father Cam McLellan, a real estate expert who works as a director and co-founder of OpenCorp, a real estate company, Ruby, a girl of only six years old, and her brothers Gus and Lucy pooled their savings to buy a house located in a rural area 48 km southeast of Melbourne city center, Australia.
The house had a cost of 671 thousand dollars and will be paid monthly for several years. Each of the children contributed two thousand dollars to contribute to the purchase, money they earned doing chores around the house and for helping their father pack the shipments he makes of a book he published entitled My real estate investor of four years, which he sells online and with which he seeks to share his advice to his children and others.
As a parent, if something happens to me, the only thing I can do is teach my children my knowledge of investing. The book is written for my children to use when they are old enough, so I have outlined all the steps required to create a property portfolio.
McLellan began investing in real estate when he was 20 years old, in order to generate enough passive income and never have to work again. When he managed to get $ 250,000 in after-tax income from all his properties, he opted to enter early retirement.
The price of that home has already risen to $ 70,000, so it has been a good investment thus far. The father estimates that his children's home will rise in value to more than a million dollars in the next 10 years, so, over that time, he plans to sell the property and share the profits equally.
Australia is experiencing a real estate boom, as in cities like Melbourne, home prices increased 19.5 percent last year, while the average price of a house is $ 953,000, which is why the father of these three Guys advised you to invest in something that will double in value.
The Commonwealth Bank of Australia found that a quarter of Australians have chosen to get together with their parents, friends or siblings to buy a home. Banks expect that country's housing market to slow in 2022 and fall by at least double digits in 2023, as banks raise their fixed mortgage rates from historically low levels of two percent.