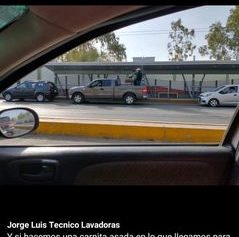 On January 10, a publication went viral on social networks showing two citizens preparing roast beef on a gray truck in Torreón, Coahuila. This, while waiting in line for cars to access the Covid-19 vaccine.
Currently, digital platforms such as social networks are of vital importance for any user due to the high flow of content traffic they generate; with which it is possible to have fun, be entertained, be informed, educate yourself and endless opportunities and possibilities
And despite scandals related to data privacy and false information, Facebook remains at the top of the market preference. According to We Are Social and Hootsuite DataReportal in 2021, the social network had 2 million 740 monthly active users of social networks and messaging services.
Vaccination in Torreón
The fourth wave of Covid is knocking on the door of thousands of families. As of January 12, the Ministry of Health reported 190 new deaths from the disease, adding a total of 300,764. It also reported a new record of infections with 44 thousand 187 new cases, being the second consecutive in the fourth wave.
Concern about the advancement of vaccination is essential to avoid serious cases of Covid-19. For this reason, the governments prioritize it, in Torreón, adolescents between the ages of 15 and 17 received the Pfizer vaccine against Covid-19 from November 29 and until December 4, 2021, according to data from the Ministry of Welfare in Coahuila.
Also, last Wednesday, January 12, until Friday, January 14, the application of the booster vaccine for teachers began throughout Coahuila and the drug used for more than 2 million workers in the education sector was Moderna.
And from 11 to date, the third booster dose of the vaccine was applied to people aged 50 and over in Torreón who have completed their primary vaccination schedule.
Covid-19 did not limit the northern spirit; They build roast beef on top of a truck
Grilled meat is emblematic of the north of the country, as it has great historical and cultural value; It is a great way to socialize, create experiences, memories and strengthens the identity of the region.
Although it is not known to which sector of society the two citizens who are on top of the truck belong, the truth is that they wanted to appease the wait and got down to work: they set up their grill and dedicated themselves to preparing their carnitas.
The publication was shared on January 10 by the Facebook user Jorge Luis Lavadora Technician and was accompanied by a photograph illustrating the fact.
"What if we make a roast beef as soon as we arrive so that they apply the vaccine to us? Why not! Arreste know the grill ", he says delighted in his state.
So far, the post has 139 reactions, 18 comments, and has been shared 44 times.
See more: