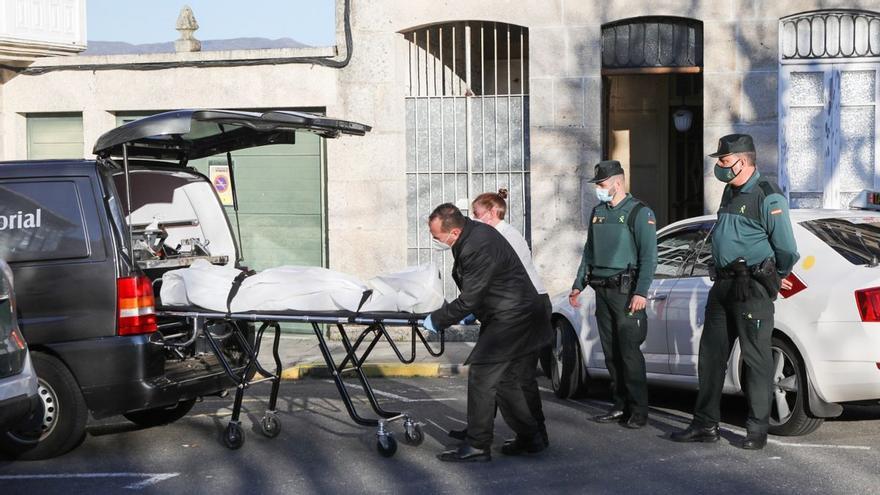 The local police Mondariz found this Friday, early in the afternoon, two people died inside their house, in the same municipality. The deceased are a 95-year-old woman and her 52-year-old son, who shared the family home, in the Plaza de España in Mondariz. They are the daughter, Ofelia García, and the grandson, Pablo Estévez, of Raúl García Durán, former mayor of Mondariz and founder of Autocares Raúl, a well-known transport company in the Condado region. According to sources consulted by FARO, it would not be violent deaths, since they were not found with signs of violence, although it will be the autopsy that determines it.
It was a relative who sounded the alarm, since he had not heard from them for a week. For this reason, he went to the house, but since the door was closed, he called the Local Police, who forced the door of his house, and found the two dead bodies
The Civil Guard has taken over the investigation to clarify the causes of death. According to sources close to the investigation, andThe body of the man was found in the bathroom and that of the woman in bed, so the initial hypothesis is that he suffered an indisposition and He passed away first, and his mother, who was a very old and dependent woman, died later due to lack of care.
Around 5:00 p.m., after an hour and a half of examination of the bodies in the house by the coroner and the Scientific police, the judge ordered the lifting of the corpses.