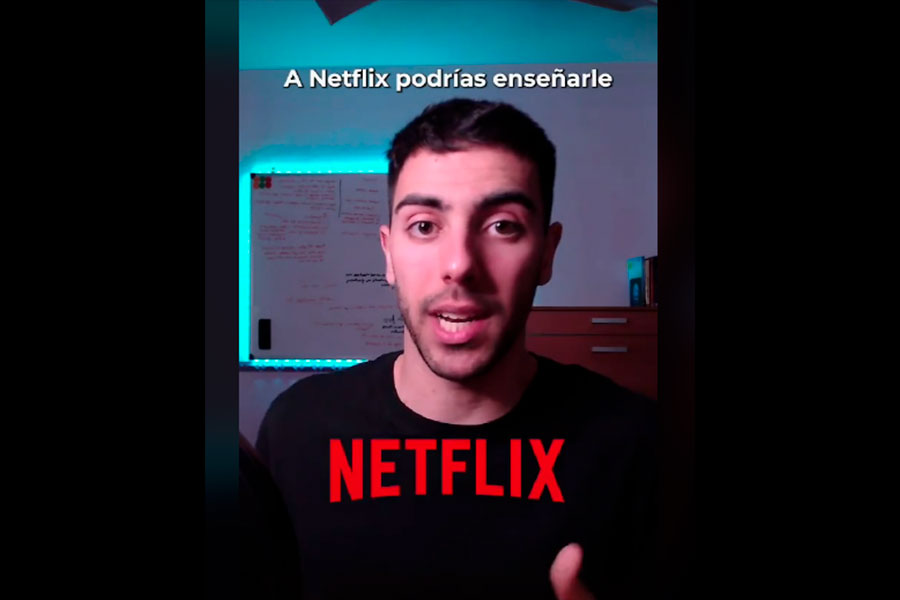 A TikTok user is dedicated to explaining to his followers how to exploit his content as a content creator and he achieves success.

Content creators are increasingly betting on direct and concise content.
Success is something every content creator chases. Everyone will have their own definition of the meaning of this word.
However, something that nobody could doubt is that part of the success in networks implies the validation of the followers. And it is that this validation is not achieved without a lot of effort and dedication. For this reason, some of the tiktokers, youtubers or influencers Without further ado, they turn to other network communicators. The latter with the intention of receiving constructive criticism and new ideas to generate content.
Tiktokers, influencers and content creators
According to a study conducted by Hootsuitecurrently a 78.3 percent of the Mexican population has access to social networks. This represents 102.5 million people in Mexico that make use of the various social media platforms.
In addition, Statista data reveals that close to 5 billion people connect to the internet and social networks, with Facebook being the market leader with nearly 3 billion users registered at the moment.
In the same way, platforms like YouTube, Instagram or TikTok have reported notable growth, although it is clear that the Chinese social network has become the favorite of today's influencers.
Since its exponential growth during the Covid-19 pandemic, the platform created by ByteDance it has far surpassed the spectrum of one billion active users in just five years since its founding.
For this reason, most content creators have chosen to build on the platform, using the compelling format of short videos to display quickly and directly.
They explain how to succeed as a content creator without showing your face
A TikTok user who is dedicated to sharing tips to be successful as a content creator has managed to attract the attention of users, since he responds to his followers and evaluates his videos, always with the intention of suggesting some idea so that his videos are much more attractive and have a better reception in the social network.
He highlights, for example, a video in response to one of his followers, who creates content using voiceover. That is, she never shows her face in any of her videos, therefore, all of her content offers views of particular landscapes and scenarios.
In it, the tiktoker recommends his follower not only stay in the opportunity to narrate particular events, but also offer their work to brands. He comments in particular that a pretty good idea would be to approach Netflix either Amazon Prime Video with the intention of collaborating, because one of his videos where he shows the production work of what is possibly a series of some streaming service has already gone viral.
These are some of the videos that the user has shared:
And what do you think of these tips? Would you consider using one?
Now read:
The 'Netflix' for Latino Christians is already in development and this is what it's all about
This tiktoker is dedicated to giving users brands to undertake
How much do they pay a small youtuber? This user has the answer
Tiktoker Explains Why Dunkin Donuts Is Trying To Steal Customers From Starbucks