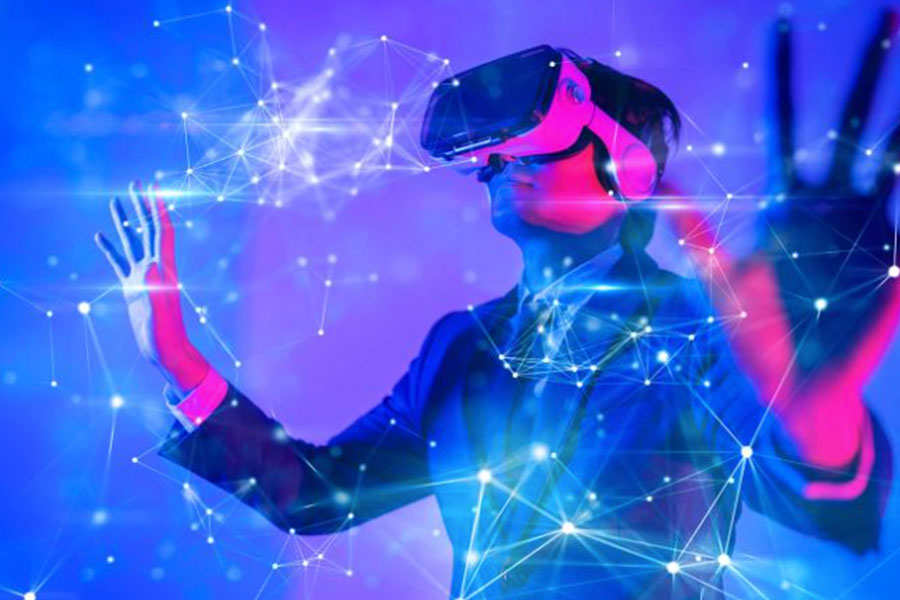 The group is run by the Khronos Group, a nonprofit consortium working on AR/VR.

It has the participation of technology brands such as Meta, Microsoft, Epic Games, Adobe, NVIDIA, Sony and Unity.

Some of the missing marks are Niantic, Apple, Roblox or Snapchat.
Technology continues to grow by leaps and bounds where the metaverse is currently one of the environments where many companies and brands are already working on their projects. Given this, and the reality of this virtual world that is not ruled by anyone, a group of technology companies created the Club Metaverse Standards Forum, a monitoring group that seeks to promote and regulate the digital world.
The growth of the metaverse can be seen reflected in the data of a Bloomberg Intelligence report from 2021, which indicates that its value amounted to approximately 500 billion US dollars and could increase fivefold by 2030.
For its part, the Statista platform reveals that this type of investment in cryptocurrencies is quite popular in countries such as India, where in 2021 18 percent of respondents said they own bitcoins or altcoins.
They create a club to regulate the metaverse
This Tuesday the creation of the Metaverse Standards Forum was announced, an oversight group that seeks to promote open interoperability to facilitate, developers to create apps, tools, and features for all platforms available in the metaverse.
The aforementioned group is led by the Khronos Group, a non-profit consortium working on AR/VR, artificial intelligence and machine learning, and already has the participation of technology brands such as: Meta, Microsoft, Epic Games, Adobe, NVIDIA, Sony and Unity.
For their part, other large companies and leaders in this industry such as Niantic, Apple, Roblox or Snapchat are not participating in said project.
The group's proposal
Among the main theme of this select club is regulating the metaverse, which many consider to be a necessary task.
The forum is intended to facilitate communication among a variety of standards organizations and companies to achieve "interoperability in the real world" in the metaverse, he noted, without addressing how Apple's absence would affect that goal.
As this group also seeks to create a specific and consistent terminology of augmented reality (AR) and virtual reality (VR) technology, as well as 3D, with the aim of formalizing the development of the metaverse as a unified concept, so that companies use the same technical standards and comply with the same regulations.
It was revealed that Neil Trevett, an executive of the chip manufacturer Nvidia, is the executive who chairs the Metaverse Standards Forum, for which he indicated in a statement that any company is welcome to join the group, including participants from the world of cryptocurrencies. .
"This universe will bring together various tools, which will require a constellation of interoperability standards, created and maintained by many organizations", added Neil Trevett, president of Khronos, the forum's organizing group.

"The Metaverse Standards Forum is a unique venue for this coordination, with a mission to foster pragmatic and timely standardization that It will be essential for an open and inclusive metaverse," he says.
Now read:
Twitter will allow longer tweets with its new "Notes" feature
Mama Lucha silences the consumer and explains why Bodega Aurrerá repeats prices
Misik presents seven fun facts about vinyl records