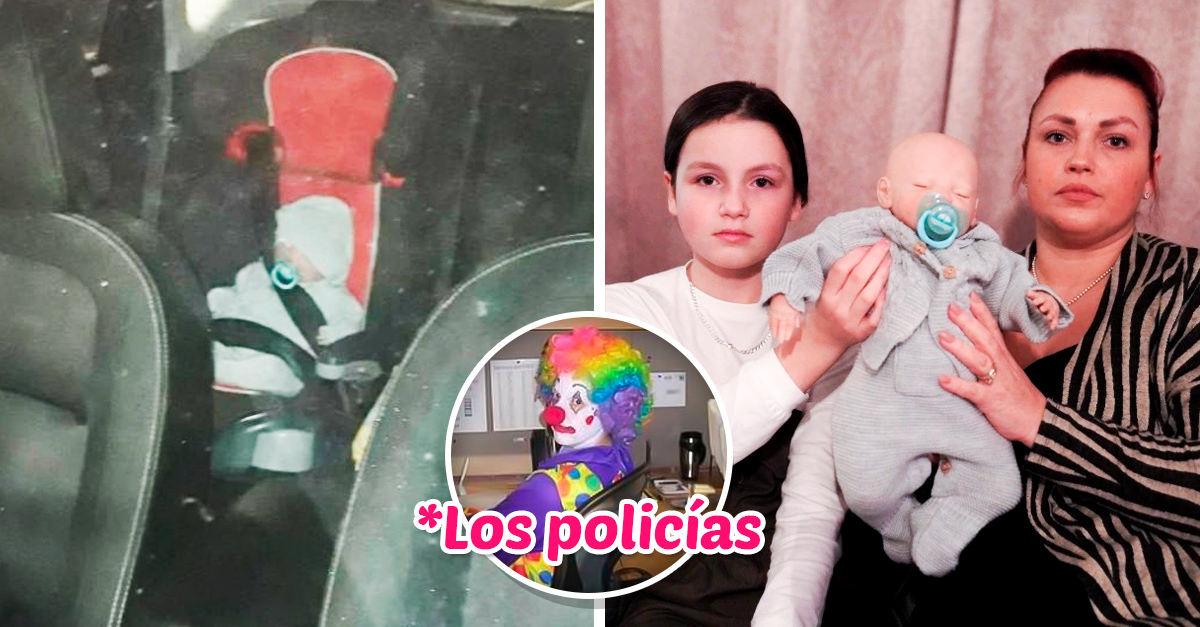 There are parents who are a little forgetful, we know, but before calling the emergency room to report that there is an abandoned baby in a car, we first have to really make sure that it is a baby and not a doll, right?
A few days ago a case went viral that left everyone involved quite surprised. Turns out someone called 911 to report that a baby had been left in the back of a car and when authorities arrived they smashed the windows only to discover it was a doll.
It wasn't a baby, it was actually a doll.
Amy McQuillen, 36, and her daughter Darci, 10, had gone shopping, but when the little girl grew tired of carrying her doll Newborn (known as such for being highly realistic), her mother put her in the baby seat that was in the back of the truck and then they went to more stores to continue with their purchases.
When they returned to the car 15 minutes later, Amy was shocked to see a crowd surrounding the vehicle, along with two uniformed officers and a completely smashed front passenger window.
When Amy arrived at the scene, one of the police officers told her that they were investigating a possible case of child neglect, to which she replied:
I have my daughter here with me. That's a doll! I know the dolls are realistic, but I didn't think something like this would ever happen.
They just wanted to save him!
For their part, police officers in Cleveland, UK, say they responded immediately to the report that a baby was found alone in the back of a van. But when they broke the window, they found out that it was just a doll instead of a real baby.
Officers explained that someone had called them to say they had seen the baby move, but then he had stopped moving and they couldn't see him breathing. I have no idea what that was all about, because it's a doll.
I understand that the police have to act when they receive a call like this; As a mother, I would be angry if they didn't, but it was embarrassing for me to see all those people and then see my window broken and my daughter upset that her doll was touched.
The police spokesman mentioned that they only acted according to the protocol and with the best intentions to protect a defenseless minor, but even so, they will have to pay the bill of 356 dollars to repair the glass that was broken. All thanks to those gossipy neighbors who don't get informed before calling the police.