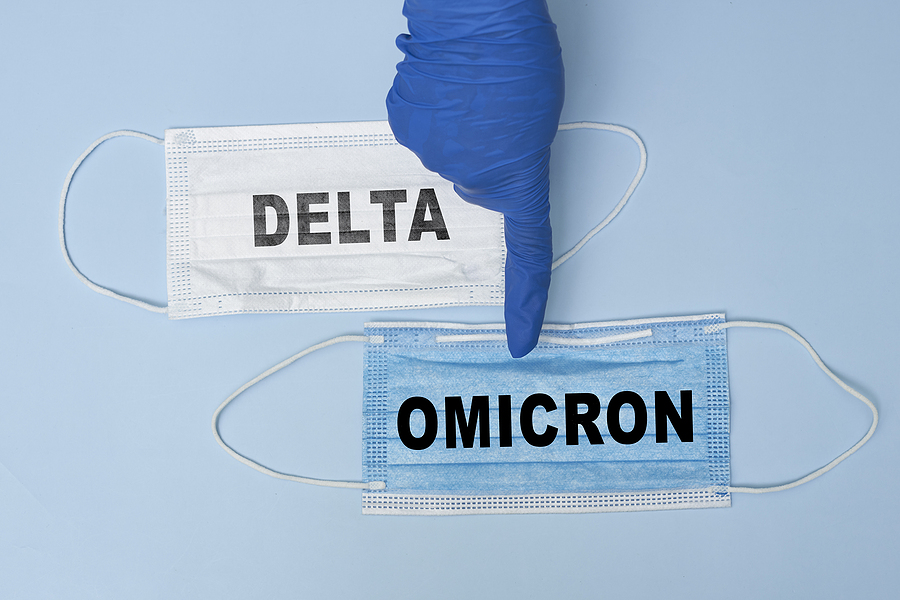 Amid the surge in Omicron cases, health officials have warned against dismissing the new variant as mild. While most patients who test positive for the SARs-COV-2 virus have cold-like symptoms, experts recommend taking precautionary measures and advising infected people to isolate themselves.
Omicron is expected to be less severe with fewer cases of hospitalization and death.
Compared to the widely circulated Delta variant, Omicron is expected to be less severe with fewer cases of hospitalization and death. However, the strongly mutated variant is 4 times more transmissible than Delta, which has become a major source of concern.
Also, since most of the symptoms of Omicron resemble a common cold, many find it difficult to tell the difference between the two.
What can a mild omicron infection feel like?
According to leading experts, the omicron variant is said to have a high rate of infectivity. However, preliminary studies have shown that the new variant is considerably mild. Symptoms such as low-grade fever, scratchy throat, extreme body aches, night sweats, vomiting, and loss of appetite indicate the presence of Omicron in the body.
Previously, Dr. Angelique Coetzee, president of the South African Medical Association, who was also the first to discover the Omicron variant in South Africa, said that patients diagnosed with Omicron have shown no signs of loss of smell and/or taste. Also, among patients infected with Omicron, there have been no cases of nasal congestion, stuffy nose or very high temperature, she said. This can be a big differentiator between the Omicron and the Delta.
Recent findings have also listed the two most reported Omicron symptoms in patients.
Beware of these two symptoms
According to the latest reports from The Sunthe two main symptoms of omicron are runny nose and headache.
Irene Peterson, a professor of Epidemiology and Health Informatics at University College London, said a runny nose and headache can be symptoms of many other infections, but they can also be symptoms of Omicron.
According to the doctor, about 20 symptoms of Omicron have been reported, of which runny nose and headache are the most common. She advises patients suffering from these symptoms not to write it off as a normal cold, but to get tested right away.
The study also highlighted five other prominent symptoms of Omicron, including runny nose, headache, fatigue, sneezing and sore throat.
Also, according to the UK's ZOE COVID symptom study app, night sweats, loss of appetite and vomiting are some unusual symptoms recorded in patients.
If you develop any or most of the symptoms of Omicron listed above, don't write it off as a cold or the flu. Rather, get tested and stay isolated until the results are known. If you test positive for the virus, you continue to isolate yourself.
Monitor your symptoms, wear your masks at all times and do not share any of the clothing utensils with other people. Make sure to sanitize your hands and keep your surroundings clean too.
Related Notes:
PAHO sees uncertain date on which infections in Mexico will drop
Cheapest private labs for COVID tests in CDMX
FDA approves Rinvoq for the treatment of atopic dermatitis