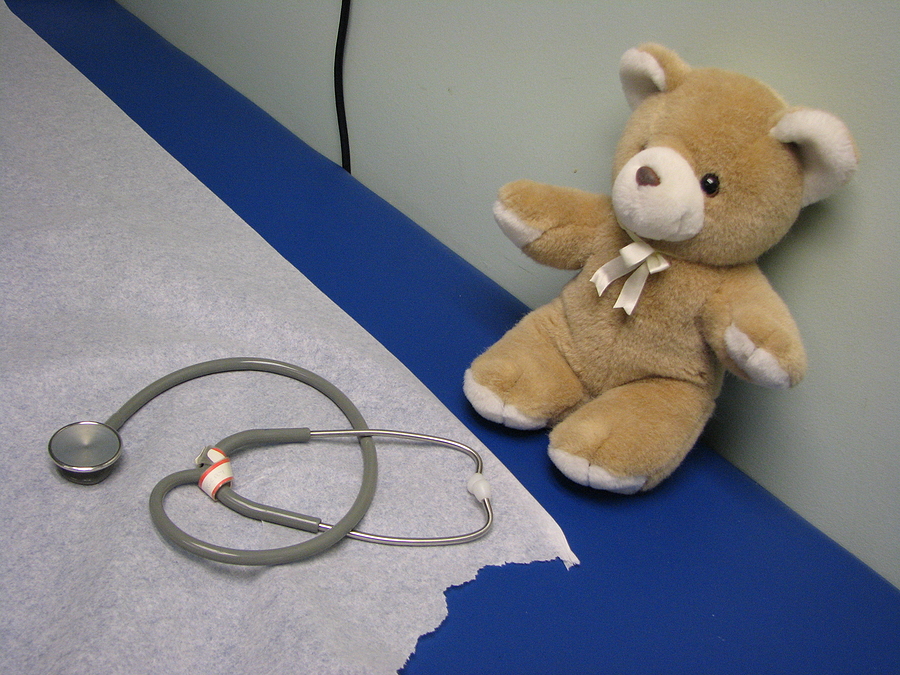 The first confirmed cases in Mexico occurred in Nuevo León.
While now there are more that are under review.
Around 300 cases of childhood hepatitis of unknown origin have been identified worldwide.
What started as a small health problem is gradually spreading throughout the world. It's about the childhood hepatitis of unknown origin that already has a presence in Mexico. While every day that passes, new cases are identified. Today a suspicious child was notified and is already under specialized review.
Increase the list of suspected cases
It was the Secretary of Health of San Luis Potosí (SSSLP) in charge of informing that the affected person is a 5-year-old boy, originally from Ciudad Valles. He also mentions that he first went together with his family because he had bowel pain. As part of the review, it was verified that it was liver inflammation and he was immediately hospitalized.
As part of the protocol, tests were done to detect if it is a viral infection. They were all positive and the next step was to take a sample and send it to the Institute of Epidemiological Diagnosis and Reference (InDRE).
The Secretary of Health of San Luis Potosí reported the detection of a suspected case of childhood hepatitis https://t.co/ADTMktG730

– Joaquín López-Dóriga (@lopezdoriga) May 16, 2022
Until now, the result has not yet been received. Therefore, this possible case of childhood hepatitis in Mexico is considered suspicious. Although it is not the only one because another one was also identified today.
In Sinaloa there is also another possible case
The Ministry of Health of Sinaloa (SSa) announced that it was identified another suspicious patient. This is a minor from Culiacán who was admitted to the Sinaloa Pediatric Hospital. At the moment he remains isolated and undergoing medical treatment.
The authorities indicated that it is a 15-year-old adolescent. At the moment he is already receiving treatment for viral hepatitis and his evolution is being monitored. He also had a sample taken for the InDRE and a definitive diagnosis is expected in the next few hours.
How are cases of childhood hepatitis identified in Mexico?
First of all, the first thing that should be made clear is that parents do not have the knowledge to make diagnoses. Therefore, administering medications without the approval of a doctor should be avoided. The first thing to know is the symptoms of this disease caused by inflammation of the liver.
Jaundice.
Abdominal pain.
Diarrhea.
Threw up.
Fever.
If suspicious signs are detected, the ideal is to go to a hospital immediately. There the medical staff must be in charge of ruling out the reasons for the discomfort. If it is considered a suspected case of childhood hepatitis, a laboratory test should be carried out to accurately identify the origin of the discomfort.
In this sense, the Ministry of Health (SSa) already has a protocol with all the steps to be followed in case of identifying a suspected case. It is essential to follow all the indications to guarantee a good service to patients.
How did this new type of hepatitis arise?
So far there is no answer but there is already research on it. For now, specialists have some theories to explain the origin of this new disease.
Insufficient exposure to viruses during the pandemic has caused more susceptibility.
The removal of measures has generated a wave of massive adenovirus infection.
Exposure to coronavirus or any other toxic agent or drug.
It has been associated with an adenovirus 41 infection, but there is still a lack of information to confirm this and to know why it has affected the liver in this way.
A co-infection, that is, a simultaneous infection of the adenovirus with SARS-COV2. What goes against this theory is the absence of acute COVID-19 infection in most cases.
A type of susceptibility of these children after being infected by COVID-19 that causes the adenovirus infection to generate a severe inflammatory response in the liver such as what occurs in Pediatric Multisystem Inflammatory Syndrome (PIMS).
A lack of exposure to this virus due to the isolation caused by COVID-19, which at younger ages would produce a less severe infection. What goes against it is the presence of the disease in children of 6 months.