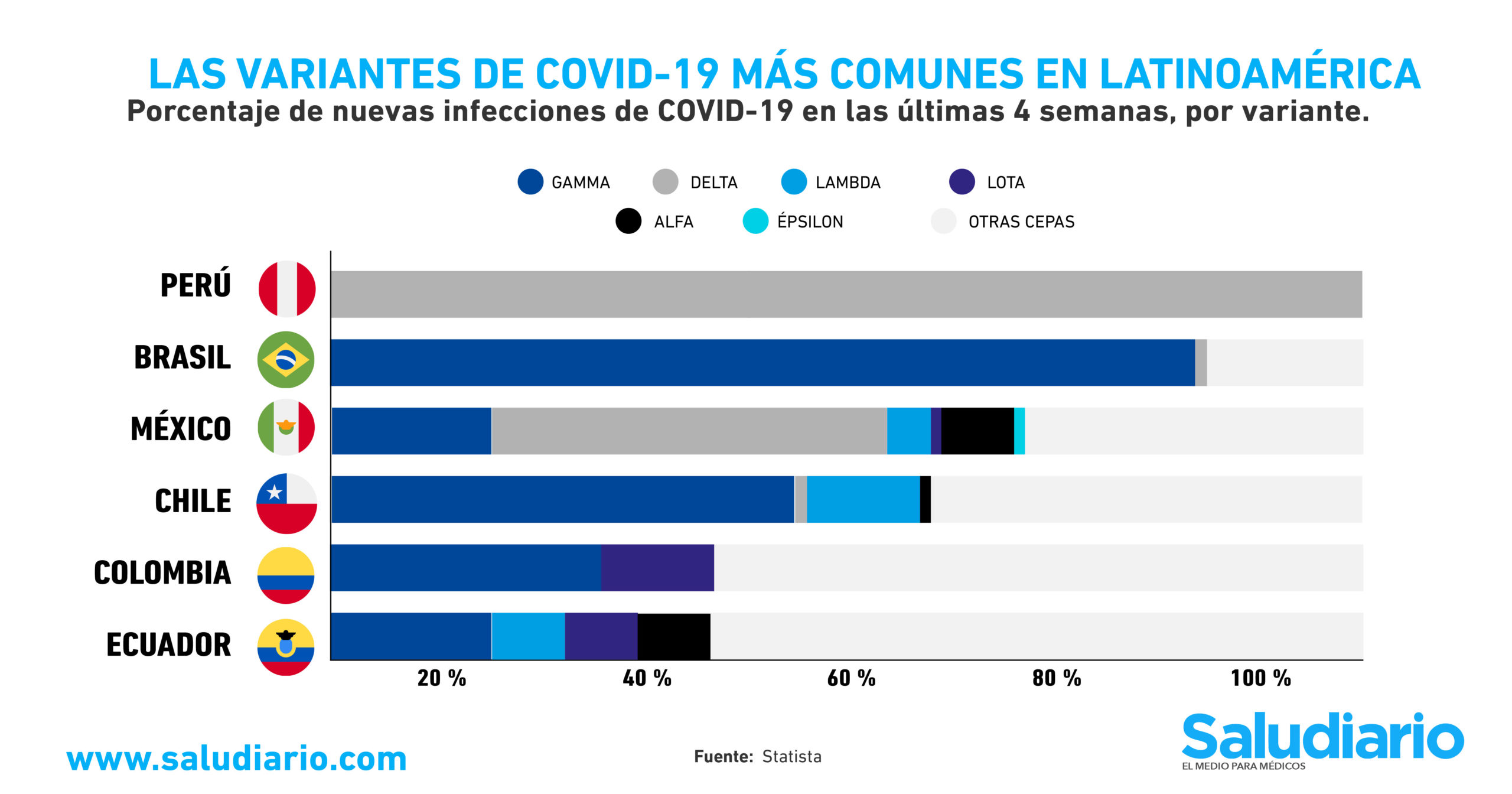 For more than a year and a half the world has been involved in one of the darkest moments. Everything is due to the appearance of Covid-19 that has caused one of the most serious pandemics of the modern era. To date millions of people remain protected to avoid possible infections. Despite the time that has elapsed, the health crisis remains active, although now for new reasons. Within them is the appearance of new variants that threaten to be more dangerous.
What is a variant?
The simplest definition is that it is a set of mutations that make a virus different from the original one. In addition, to be considered within this category, it must cause an impact on public health: greater transmissibility, changes in the immune response and others.
In this sense, there are many dangers that these mutations can cause and even already cause. In the first instance, they make available immunizations less effective. While the most dangerous is that they also make the pathogen more infectious and in some cases even more deadly.
Although multiple mutations have been detected since the beginning of the health emergency, there are actually 11 most dangerous variants. Based on the classification of the World Health Organization (WHO), these are the following:
Variants of concern
Alpha – B.1.1.7 – Released in the UK.
Beta – B.1.351 – Appeared in South Africa.
Gamma – P.1 – Appeared in Brazil.
Delta – B.1.617.2 – Appeared in India.
Variants of interest
Epsilon – B.1.427 / B.1.429 – Released in the United States.
Eta – B.1.525 – No defined origin.
Theta – P.3 – Appeared in the Philippines.
Iota – B.1.526 – Appeared in the United States.
Kappa – B.1.617.1 – Appeared in India.
Lambda – C.37 – Appeared in Peru.
Zeta – P.2 – Appeared in Brazil.
The variants identified in Latin America
All of those mentioned have already spread throughout most of the planet. Although when speaking of Latin America, the Gamma and Delta variants are the ones that have a greater presence. In addition, many of the countries in the region are currently experiencing significant spikes in infections.
According to the database of GISAID In Mexico, the Delta variant could be detected in almost half (45%) of the new cases of Covid-19 registered in the four weeks prior to June 22.
While until recently this same variant was also the dominant one in Peru, although with an abrupt difference. During May, practically 100 percent of new Covid-19 infections were identified with this mutation. Although in June the South American country witnessed the emergence of a new strain called Lambda.
Finally, GISAID figures indicate that this new mutation has already spread to Chile, where it accounts for almost 14 percent of new infections. While in Ecuador it represents nine percent and in Mexico almost five percent as shown in the following infographic from Statista.