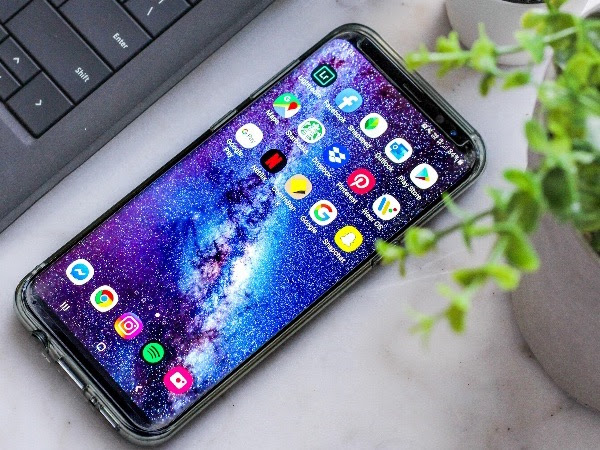 Today, 80 percent of the time we spend with smartphones We do it by browsing applications.

This context represents an opportunity for developers to position new products.

Starting with the pandemic, apps of entertainment became a gold mine thanks to the strategies of marketing applied by specialists.
Currently, apps They play a key role in making life easier for users and their existence satisfies a market need. What's more, Its growth is not a coincidence and neither is it completely natural, it is the result of the strategies of the marketers by boost them.
In 2017, the most preferred applications in the world were messaging: WhatsApp, Facebook Messenger and Facebook listed the list of downloads for Android, ensure data from Sensor Tower. However, the mobile ecosystem is constantly changing and for the past 2021, data from Rocket Lab threw that the apps of entertainment were positioned among the favorites of the users.
For Juan Echavarria, CEO and Co-founder of Rocket, "mobile applications are becoming not only the new digital center that generates great profits, but also the bridge between consumers and various online and physical businesses. In-app campaigns will not only transform businesses and brands, but will also bring great benefits for marketers at a transnational level. "
The growth of entertainment apps
Rocket Lab notes that apps entertainment companies increased their number of users, interaction and profits. Data from App Annie mention that in 2021, users spent close to 6.78 billion dollars and for 2025 a global expenditure of 78 million dollars is estimated.
"Entertainment applications are among the verticals most benefited in the last two years because they managed to create better immersive, intuitive and attractive experiences in a short time, which caused a true transformation in media consumption, live streaming, access to videos, music and television shows, "says Rocket Lab.
Despite the fact that all in the segment had a great growth, worldwide, the streaming apps they positioned themselves as one of the most powerful subcategories. According to Statista, in 2020 video service platforms streaming Most viewed in Mexico were: Netflix (89 percent), Youtube (82 percent), Amazon Prime (45 percent), Claro Video (28.5 percent), HBO (17.5 percent), Blim (12 percent), Fox Premium (10.5 percent), Apple TV (5.5 percent) and, far behind, Disney + (5.5 percent).
But, in terms of influence, data from Statista ensure that the most influential global company in 2020 was Netflix (56.6 percent), followed by Disney + (23.7 percent) and Amazon Prime (11.9 percent).
Putting the focus on Netflix, until the last quarter of 2020 it had 203.7 million subscribers worldwide. And, in the second quarter of 2021, the platform added 1.54 million subscribers, up from its estimate of one million. However, during the pandemic it lost more than 430,000 subscribers in the region where the service is most consumed: the United States and Canada. The most recent data from Netflix mentions that, in the third quarter, they added 2.5 million subscribers.
As for Amazon Prime, its data reports that, until 2020 the platform had 200 million subscribers and its content was seen by more than 95 million viewers.
Strategies of marketers that led to success apps of entertainment
The app marketing It is essential to market an application and attract users to generate income. To measure their impact, the apps marketers increased their budget by 76 percent to boost the use of apps entertainment, AppsFlyer data reveal.
Newborn apps have to find a niche in the market to reach their target audience. According Godaddy There are 4 strategies that can lead to app to position: create a Web of the app, make a powerful call to action, work on SEO positioning and choose a good domain.
However, apps entertainment companies launched to success with 4 strategies that can help new applications to position themselves, indicates Rocket Lab.
The apps have incorporated the trend segment within themselves. That represents an opportunity for brands, advertising and marketers to make content appropriate to what users are consuming.
Advertising becomes less intensive by occupying trends in your favor, as brands can be added without creating content from scratch.
"App marketers must see this vertical as an extremely effective method to generate valuable content for brands, since it is possible to adapt advertising to a specific audience more easily as well as guaranteeing low-intrusive ads at the right time and place" mentions Rocket Lab.
The problem of space and having to pay to have more content on your smartphone has always been a nuisance, the apps they found a way to have a diversity of content without the need for a download. That strategy and value proposition turned entertainment into a gold mine.
The suggestion of content through Artificial Intelligence (AI) is positioned as the third strategy applied by the marketers. Its use allows to process the information and analyze the data, and suggest content to the users that is adapted to their behavior and preferences.
Lastly, there is continuous communication with the user, which has improved the experience in terms of immersion, simplicity and even showing less advertising.
According to Rocket Lab, Twitch occupied these strategies and prioritized outreach with content creators. The result was that in 2020, users went from 9 billion hours a day on the platform to 17 billion hours of content in 2020 and as of today it has the capacity to bring together 2.5 million people in a broadcast, it indicates company information.
The rise of mobile applications has produced a boom in the app marketing. Y Like all products on the market, the success of an application depends on its efficiency in solving a need and providing a solution.
The market is competitive, but there are still gaps to fill, comScore data says that 80 percent of the time we spend with smartphones we do it by browsing apps, In other words, we use applications for everything because they offer a greater experience, they are fast and accessible.
See more: