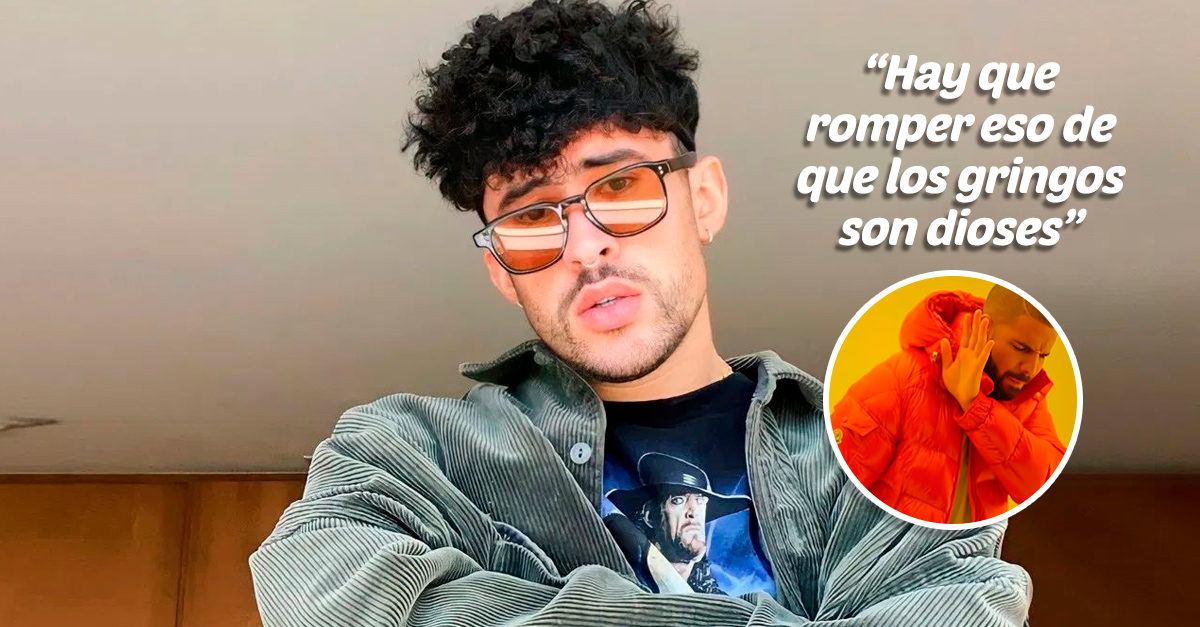 Bad Bunny is considered one of the most important singers of the urban genre worldwide and recently he surprised us in an interview by revealing that among his next plans he is not singing in English, as he is proud of everything he has achieved doing it in Spanish.
Benito Antonio Martínez Ocasio, better known as Bad Bunny, assured during an interview for The country that he will not sing in English, as he considers that it is time to deviate from the parameters established by the American music industry.
Maybe it was necessary and they opened doors to this Latin boom, but that moment is over for me. I am very proud to reach the level at which we are speaking Spanish, and not only Spanish, but also in the Spanish that we speak in Puerto Rico; without changing the accent. You have to break that saying that the gringos are gods.
Despite having collaborations with great singers such as Drake, Cardi B and Jennifer Lopez, the Puerto Rican assures that he is very proud of the level of Spanish that is being spoken. In addition, the singer remains faithful to the urban genre despite the fact that he is still discriminated against and commented that it is something that he will never overcome.
It doesn't bother me that they say what they want, there is a whole world dancing to the songs, enjoying life without prejudice.
Bad Bunny plans to continue singing in his native language. In this way, he seeks that his musical career continues to grow without losing his style or his essence. Although he is aware that for many artists, singing in English is breaking down barriers, for him, that is not the way.
The interpreter of I Perreo Alone made reference to his colleagues who have made their way in his career through the release of his songs in English version, such as Ricky Martin, Enrique Iglesias or Shakira.
As for the urban genre of reggaeton, you have to be from Puerto Rico or a fan of the genre to distinguish a reggaeton player from Thalía. Everyone already includes reggaeton rhythm in their songs.
Bad Bunny added that reggaeton is a musical genre that comes from the street, from underground and low-income people who had no options. Even criminals, as there are people who got out of jail and found a refuge in this genre.
Many were able to abandon this lifestyle and buy a house and car. I think that's where that rejection comes from!
On the other hand, the singer is involved in social issues such as the political agenda of Puerto Rico, showing that his patriotism goes beyond his music and language, as well as his participation in social movements in which he includes support for the community. LGBTQ +.
And that's why I do it, because I know the scope I have in Latin America. I have fans of many types: fans of the LGBTQ + community and also, I'm sure, homophobic, feminist and sexist fans. I have the ability to hook them with this reggaeton and with this vocabulary. I speak to them as we speak and I give them a message without making them feel like I am giving them a sermon.