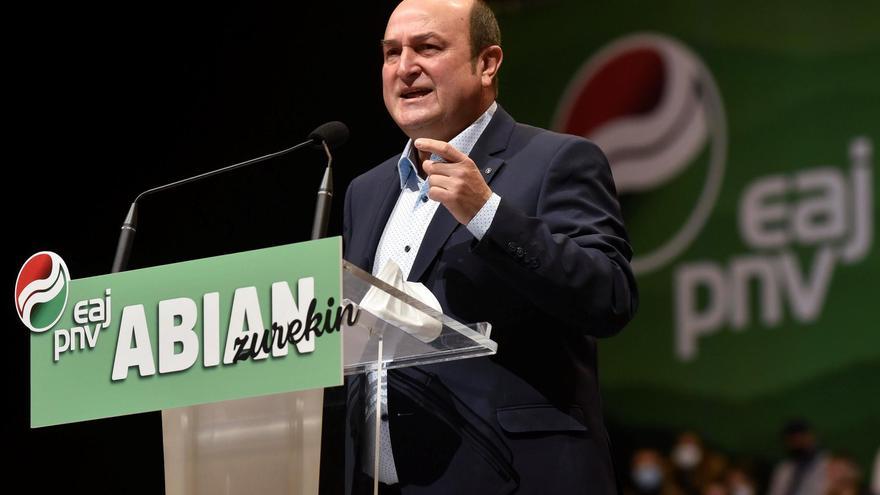 The president of the PNV, Andoni Ortuzarhas asked the Government for "coherence" and "a little imagination and flexibility" to find some formula with which to assume the approach of the nationalist group, and that the labor reform be voted by the "usual" partners of Pedro Sánchez.
In an interview on Onda Cero, Ortuzar assured that the PNV "has no interest in altering the Spanish political situation" and that he prefers to exhaust the legislature, but has warned that before the agreement with unions and employers, his party already told the Government that in order to have its vote on this issue "it was essential to prioritize regional agreements."
He has clarified that "the prevalence of regional agreements" was already in force in the 1990s and 2000s and nothing happened; is innocuous". That requirement, "neither breaks nor alters anything" and "with a little imagination and flexibility, and doing a bit of pedagogy with the bossesthe Government can carry out the reform with its usual partners", he insisted.
"I, if I were the government, I would tempt my clothes before carrying out the labor reform with that almost extreme right represented by Ciudadanos and UPN", he said.
"Citizens is a project touched by death that seeks its minute of glory" and if the Government has your votes it would give it "an oxygen ball" but then, Sánchez will have to try to pass other laws such as housing and audiovisual, "which have many incursions into regional competitions" and the PNV "will be a strong defender of the Basque," he warned.
"Hopefully we are in time to find other mechanisms that give us, with the necessary legal coverage, guarantees that the Basque labor relations framework is shielded and protected by law. Let's find them. It is in the hands of the Government ", he has sentenced.
On the other hand, Ortuzar has opined that he does not see the leader of the PP, Pablo Casado, as President of the Government. "They say that elections are won in the center, but I see him at the extreme, handcuffed and always looking at Vox," he said.
In his opinion, Casado could have offered an abstention in the labor reform and thus "he would have remained a statesman, he would have put the Government in a hurry and he would have annulled the PNV's position."