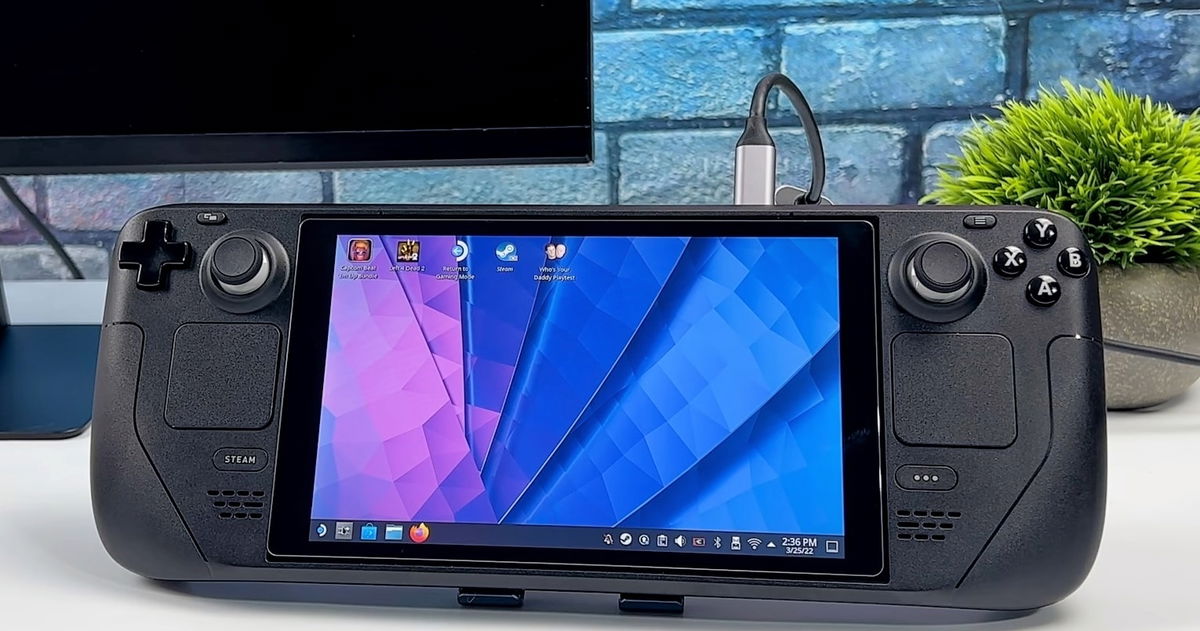 Share
It has no impact on the performance of the console, says Valve.
Like any console or technological device today, Steam Deck is having Problems meeting demand for devices or, at least, to do it at the speed at which we would all like, but it might not be Valve's only problem in producing this kind of PC in the form of a portable console. The news Steam Deck have changed their SSD to one of worse performance.
Since its launch earlier this year, the Steam Deck has come in two storage configurations, 256GB or 512GB PCI express 3.0 x4 SSD, but the latest models produced are reaching users with a PCI express 3.0 x2 SSD, a significant downgrade. (via comic book). This data would have been corroborated both by specialized portals, and by the Valve website itself.
Specifically, the company would have modified the Steam Deck specification table last May to warn of this change of components. Therefore, the consoles produced from May onwards would already have the new SSD mentioned above. According to the company, although in theory it is an inferior technology, has no impact on Steam Deck performance.
"Some 256GB and 512GB models ship with a PCIe Gen 3 x2 SSD. In our tests, we saw no impact on gaming performance between x2 and x4," Valve explains on its website.
The exact reason why Valve has decided to alter the initial components of the Steam Deck is not known, but It may simply be due to an availability or price issue.. If there is currently less availability of that particular type of SSD and Valve in its testing determined that there is no substantial performance change with the new SSD, it could have decided to make that change for lower costs or produce consoles more effectively and efficiently. Although it is not something that has been officially confirmed.
PlayStation Store kicks off Sci-Fi Discounts with great deals
More Valve devices on the way
The Steam Deck might not be the only Valve hardware we see for sale in the coming months. According to the company's latest patents, Valve would be working on new ones virtual reality glasses in the style of Meta's Quest and Qest 2. That is to say, a VR device of less power and quality than a Valve Index, but more autonomous from a PC and economically accessible for a wider range of players.
Related topics: pc
Share
Follow Alpha Beta Play and find out about all the news in video games and anime Follow us on Google News