The rumors surrounding the development of this DLC have not stopped.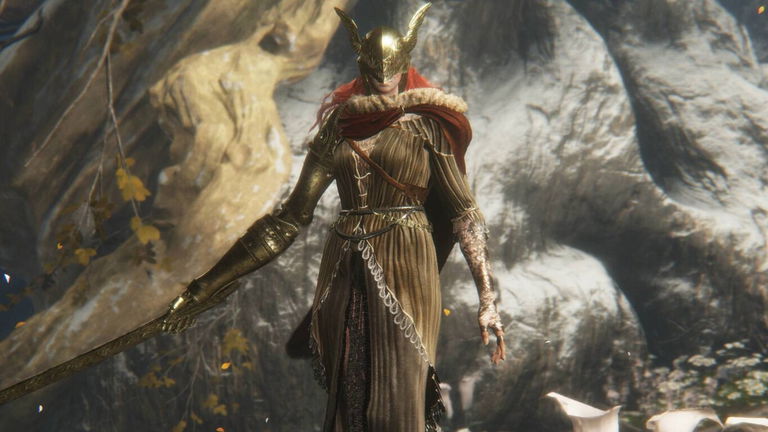 Elden Ring is being one of the most successful games of this year, leading this to the fact that little by little we are seeing how the title points more to being the clear candidate to win the GOTY of 2022, especially since its popularity and fame have barely decreased since its launch, although it is true that the number of active players has decreased for obvious reasons.
Given this, it must be said that the From Software title had not been on the market for even half a month and there were already rumors and leaks about a DLC, of ​​which we have been waiting for months to find out more, but that, until now , remains a complete mystery of which it is not known when we will be able to see something. In fact, rumors suggest that The Game Awards gala could show something.
Internal data of the update would refer to a map not present in the game
However, until that time comes, we have to turn to other unofficial sources, although in this case From Software itself may have given a previewsince we have recently been able to see that Elden Ring has been updated, thus giving rise to the content of this same update having revealed files pointing to a DLC.
This has been found out thanks to some Twitter users like Zullie, who have revealed that update includes currently unknown maps, being so that these are, at the moment, inaccessible. For example, the name of m30 appears corresponding to side dungeons, while m60 would be overworlds.
Now, the key point is found with m45, which does not have an equivalent in the game, so speculation has led to this being a new map that would arrive with the potential DLC of Elden Ring. You can take a look at the tweet that revealed this information below:
The IDs are m20 and m45. Notably, IDs can imply what kind of area a map is. m30 maps are side dungeons, m60 is the overworld, and the "main" areas are currently m10 through m19, which means m20 could be a Legacy Dungeon. m45 is interesting because there are no maps in that range. https://t.co/uaN2nXC4eD pic.twitter.com/Wdv2ybW9BA

— Zullie (@ZullieTheWitch) October 13, 2022
For the rest, it should be noted that, with or without DLC, Elden Ring is one of the best games of the yearresulting in the From Software title being currently available on PS4, PS5, Xbox One, Xbox Series X, Xbox Series S and PC.