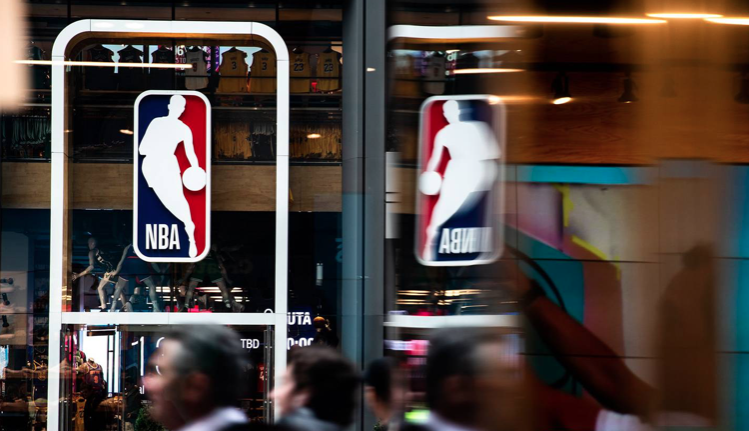 The North American sports market was worth about US$71 billion in 2021.

The NBA franchises alone are worth an estimated $2.48 billion.
Social networks continue to establish themselves as a necessary tool in the world we live in today. That is why many industries are betting on these new digital paths, like the National Basketball Association (NBA) which recently announced that it is investing in Zigazoo Inc., a social network for minors.
The latest report by We Are Social and Hootsuite, revealed that there are currently 4.62 billion registered users worldwide on social networks, representing a year-over-year growth of more than 10 percent. Given this data, it is normal to see that many industries and sectors are already beginning to use these media as a showcase to further position their brand.
The NBA invests in Zigazoo
The NBA is investing in Zigazoo Inc. as the kids' social network gets involved more with sports and media properties.
According to information shared by Bloomberg, the NBA funding round is valued at around $100 million. For its part, the venture capital company, Liberty City Ventures, has led the investment at 17 million dollars.
It was revealed that prior to this round of funding, the NBA had already worked with the app around the "weekend of the stars" in search of young basketball fans who could become viewers for life.
This investment of the NBA is not the only one, This year, the league has made forays into startups, where earlier this month, it invested in Nextiles, a smart fabric technology company.
This social network has become very famous among some public figures, so this investment has been joined by Causeway Media Partners, Dapper Labs Inc., the German media company OneFootball GmbH, Animoca Brands Corp and the personalities of the social media Charli and Dixie D'Amelio.
Among the first partners that have quickly turned their interest in the social network, are sports and media brands, who seek to broadcast them in their special television programs. Apple TV+, Netflix and Nickelodeon.
Also, current investors in Zigazoo include host Jimmy Kimmel and tennis star Serena Williams' hedge fund.
NBA and Zigazoo, new business axis
The NBA as a whole generates around six to eight billion US dollars in revenue per season. Data of The Athletic details that in the 2020/21 season, the average income per franchise was around US$213.5 million.
In this sense, the sports market in the United States is one of those that generates the most income and according to PWC informationIn 2018, the North American sports market was worth about US$71 billion. It is worth mentioning that this market is made up of the income segments for tickets, audiovisual rights, sponsorships and merchandising.
The United States has the most expensive franchises in the world of sports such as: the Dallas Cowboys (NFL) with a brand value of 664 million dollars; The New York Yankees (MLB) with 900 million dollars and the New England Patriots with 554 million dollars, according to a report published in November by Euromericas Sport Marketing.
As yet another social network, Zigazoo is a children's video sharing app similar to the Chinese platform TikTok. In this application, children can organize challenges and activities through short clips, as well as share the answers with friends in the same social network.
Bloomberg indicates that its CEO, Zak Ringelstein, did not want to share revenue figures, but said that most of its sales come from in-app purchases.
The CEO of the platform mentioned that one of the uses that he will make with the new capital of the NBA will be to develop more tools for its content creators, create a market for digital products and expand in "emerging technology sectors" such as augmented reality and the metaverse.
This investment represents a new step of the industries in the world, as in this case the sports one for continuing to generate projects in new horizons that are far from their own, as an example the NBA is not the first investment in technology that it makes, since since last year it has joined the world of cryptocurrencies by entering the sponsorship of this industry by signing a multi-year agreement with Coinbase, the United States-based and publicly traded exchange platform.
Like the NBA, the fashion industry, brands like Gucci and Louis Vuitton that may not have entered with projects on social networks, or with cryptocurrencies but using the technology of NFTs to position your brand in this new environment that is used by new generations and consumers.
These new tools that are spreading by leaps and bounds will continue to be the best proposal for brands and companies to reach new consumers who are loyal users of these digital platforms.
Now read:
The NBA recognized TECH as its official online university in Latin America
The NBA, the father of leagues and entertainment
Consumer narrates how he ruined the first sale of the NBA Store in Mexico and the anecdote is not wasted