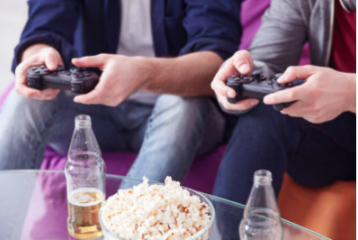 Don't miss the opportunity to boost your company in the gamer industry. Sign up for ENDGAME, the most important video game magazine in Latin America.
Although this industry has been formed for years, videogames reached a market value in 2021 of approximately US$198.5 billion and, According to a Mordor Intelligence report, it is expected that by 2027 this will increase to about 141.6 million.
Like all industries, this one also has its leading markets; in accordance with a study by Desarrollo Español de Videojuegos, China leads the world market, with revenue in 2021 of more than 46 billion US dollars from the sale of games, consoles and other related components.
For its part, Mexico is no exception, since the importance of video games and gamers is increasing, such that the number of gamers will reach about 72.3 million by the end of 2020, an increase of 5.5 percent compared to 2019, according to data from The CIU.
Those who participate:
THE ORIGIN
INTERNET SERVICE, importance in the gamer world
THE BIG NAMES in THE VIDEO GAMES INDUSTRY (LATAM)
E-SPORTS IN LATAM
EVOLUTION OF THE GAMING INDUSTRY
PANORAMA: HOW IS THE VIDEO GAMES INDUSTRY IN LATIN AMERICA?
THE BEST GAMING EVENTS IN LATAM
STREAMERS
TOURNAMENTS IN MEXICO
POP CULTURE
DEVELOPERS IN MEXICO
INFOGRAPHIC • Map money in video games
TECNOVIDA Gadget • Peripherals
DALE PLAY places to play
FROM THE GAME TO THE CINEMA
GAMER TOURISM
NEXT LEVEL Vintage / New Consoles
Between many more…
After the success obtained last year, we present you the second edition of Endgame, with themes, news and reports from experts in the field of gaming.
It reaches more than 11,500 subscribers to Merca2.0 magazine and 153,000 people to our newsletter.
Double Page Separators, Liners, Full Pages and Half Pages.
If you want to participate with an ad write to eisita@guias.merca20.com