In June 2022, Katya Echazarreta made history by becoming the first Mexican-born woman to reach space on Blue Origin's New Shepard spacecraft. Although his journey only lasted 10 minutes, that time was enough to set a precedent and inspire thousands of people.
The Blue Origin commercial ship that took off in Texas is owned by tycoon Jeff Bezos and was the fifth successful manned mission for the billionaire's company.
In addition, it traveled at more than 3,200 kilometers per hour and exceeded 100 kilometers of altitude, that is, it reached where outer space begins.
It should be noted that the young engineer was sponsored by the "Space for Humanity" program, which aims to democratize access to space and selected her from among 7,000 applicants.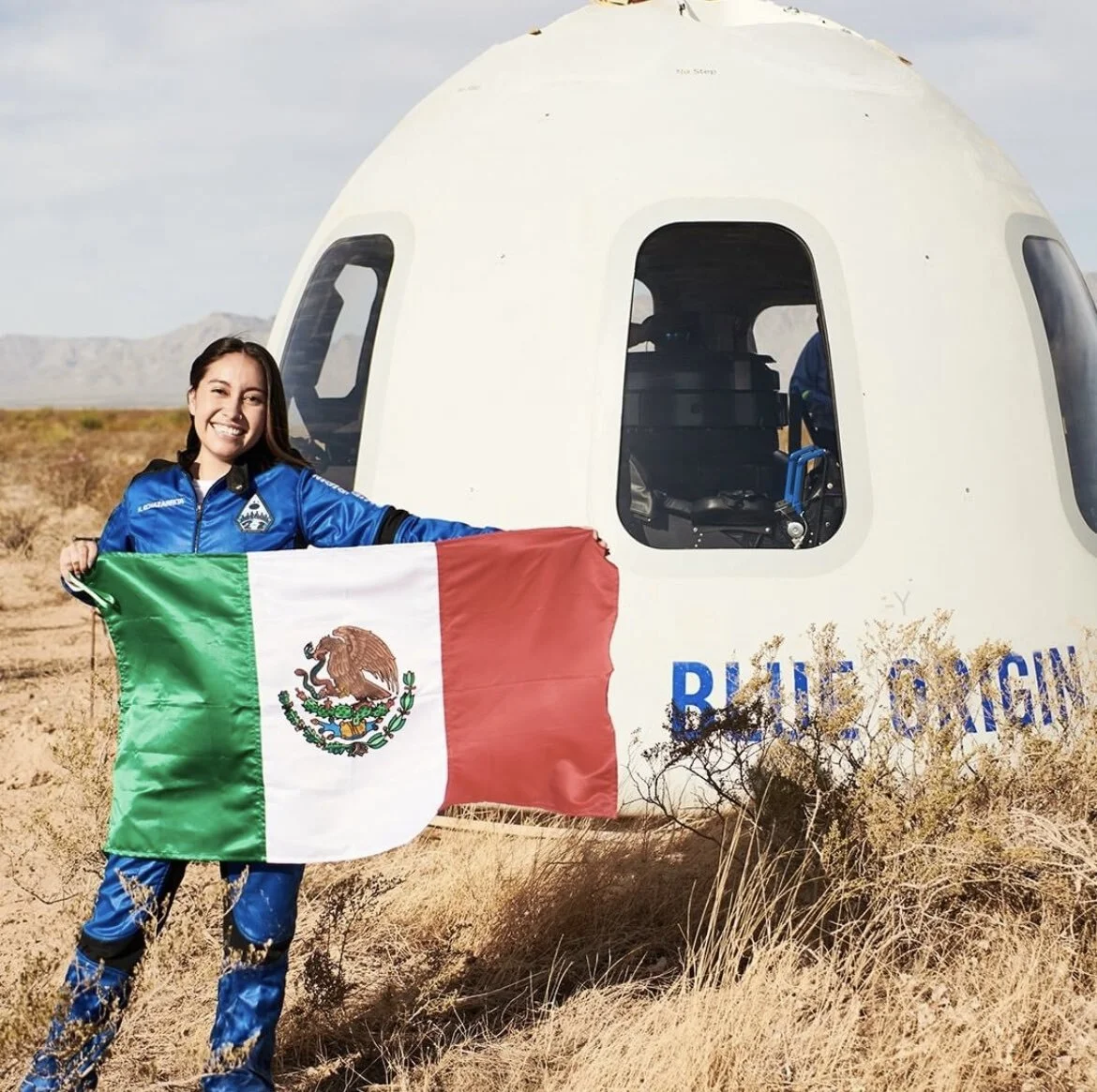 Who is Katya Echazarreta?
Born in Guadalajara in 1995, Katya Echazarreta immigrated with her family to California, United States, when she was 7 years old. She studied Electronic Engineering and has a master's degree from Johns Hopkins University. Her space career began when she became an intern at NASA, where she worked on five missions.
Before her flight, on the Blue Origin Instagram account, the Mexican woman dedicated her space trip to Mexico and the entire Latin American community: 'My wish is that you see this mission, believe in yourself, and know that you can be next.'
Your own Barbie doll
In 2015, the Mattel company launched a new line of Barbie dolls under the name of Role Models, which includes successful women in different industries: fashion, gastronomy, music (singer Celia Cruz) and now the Mexican Echazarreta. All of them have had a positive impact on humanity.
Finally, the doll is not for sale at the moment, but there is no doubt that Katya Echazarreta is a proud Mexican and is a source of inspiration for all Latin American women.