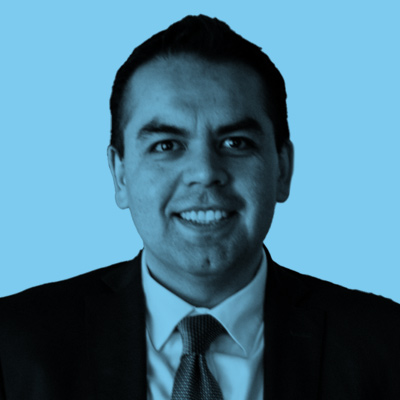 The metaverse is the fusion of the physical world, with augmented and virtual reality. Unknown a few years ago, this term is now gaining momentum as it combines subsets of technology and merges them into a single entity. Brands were slowly moving towards virtual reality when the onset of the COVID-19 pandemic brought about a strong need for online socialization and interaction.
Access to digital reality has increased, thanks to its ability to connect people, in this new context of limited physical interactions. The investment in virtual dressing rooms, digital offices, digital meetings or augmented reality controlled filters and functions, in all social media channels, clearly shows us that virtual reality and the metaverse are here to stay.
The widespread availability of technology and social media provide a strong impetus to create and maintain a digital space or metaverse of one's own. In this way, competitive brands can be inserted into these virtual realities. Mark Zuckerberg announced that Facebook would strive to build one interconnected, maximalist set of experiences, like something out of science fiction, into another, known as the metaverse.
In all industries and markets, advertisers have realized the potential of the metaverse and what virtual reality has to offer. It is now possible for companies to connect with their audience on a deeper level, if done correctly.
Today, we will see increased interest and value in brands investing in the phygital space, a term that has been mentioned 62,500 times, in the last year.
This emerging trend is proof that experiences, on and offline, are slowly merging, creating even more opportunities for companies, for example, Generation Z spends their time in these types of environments, which also serve as spaces social and gaming communities and give way to creativity, collaboration, competition, and stay ahead, in the digital age.
Virtual reality is a trend that will continue to be driven by consumers, as some are creating magical islands with their own rules; some are trying on clothes without entering a store and others are providing more personalized digital attention to their clients or patients.
The metaverse is a solution for how people will interact in the future, so brands that are well prepared to understand consumer insights will succeed in this new reality.
In a world of consumers, as a brand, you need to stay on top of what they are saying and thinking.
In this sense, it is very important to know the communities you want to reach, as well as the consumers or patients who will be interested in your brand, platform or space. Take the time to reflect and gather consumer insights, before immersing yourself in the metaverse and the endless possibilities it offers.
To reach as many communities as possible, safety and inclusion are imperative. To be successful in creating a metaverse that is creative, vibrant, and beneficial, you must consider all people from the start.
Experiment and bring out your creative side, there are many unknowns related to the metaverse, so having an open mind represents winning half the battle. Even as the metaverse gains ground, it will still take time, before it is fully accepted. Whether a single metaverse emerges or multiple brands and platforms create their own, it is clear that experimentation is vital to test and observe. work at this time.
Font:
MARKETING & BUSINESS INTELLIGENCE NEWSLETTER May 2022. IAB Mexico.
Alejandro Zayas has a degree in Marketing with more than 15 years in the pharmaceutical industry, Pharma, CHC, Ot'x and Medical Devices.