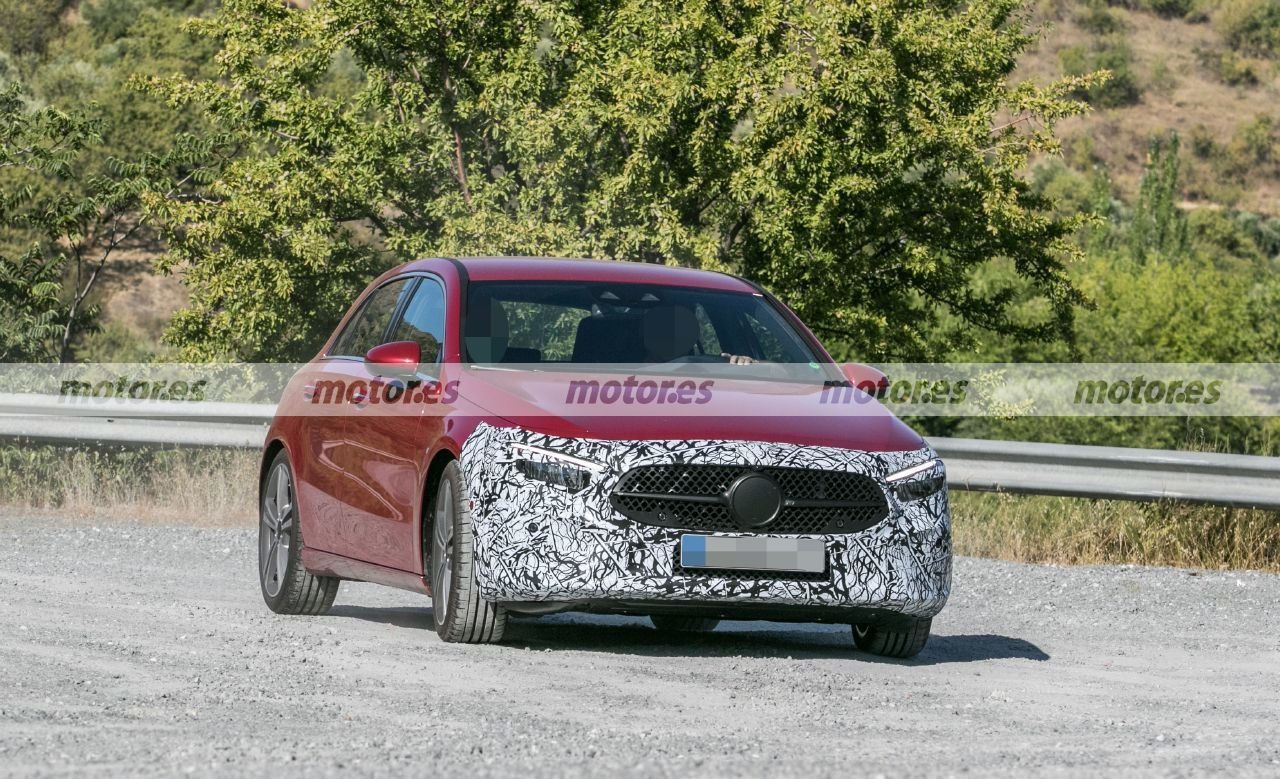 Control by gestures and voice commands with natural language have ended up being imposed. BMW's iconic iDrive controller is set to disappear with the world premiere of the new 5 Series in 2023, but the star's brand has come forward once again. The renewed compact get rid of the touchpad, the touch surface, starting with the Class A Facelift.
The range of Mercedes A-Class Facelift it is available as a five-door model and as a four-door sedan. Both have been the first to go through the updates department of the German brand, whom we have seen slightly camouflaged on the outside and inside. The compact, and the A-Class Sedan, will experience new features in just a few months, with a presentation scheduled for this coming spring.
A minor update outside and inside, with small details that will change the appearance but just enough to boost sales. However, the improvements will be more important in the field of equipment. As we have told you, due to the microchip crisis and the long -almost endless- list of equipment, Mercedes has decided to face a reorganization with the most demanded, grouping many of them in packages that will save customers money.
Mercedes eliminates the "touchpad" control before BMW the iDrive
But we have also learned that the star brand has decided to remove a controller that has been around for a long time inside the Mercedes: the famous tactile surface placed in the transmission tunnel, the «touchpad», and from which the different infotainment systems have been accessed. The new models have already lost this command by having some advanced touchscreens occupying center console and transmission tunnel, equipped with the sophisticated MBUX interface that allows quick access to all functions.
In addition, the voice control, which already supports more natural language commands and more advanced, along with gesture control, have ended up completely killing this manual data entry system that allowed different functions to be carried out. For example, zooming in on navigation maps, a functionality that can be done through pinch-like finger gesture control.
The renewed Mercedes Class A, and Class A Sedan, are about to be presented. The star mark prepares its debut this coming spring, with commercial release scheduled for early summer 2022. Very marked and very fair deadlines, given that the novelties do not imply major modifications at the level of sheet metal stamping. To the two main compacts, soon the facelift of the CLA and CLA Shooting Brake will be added, and then the GLA and GLB are also on this list of renewals.