Electric bike technology is advancing rapidly and the Vello Bike+ is a good example of this, as it is lighter than most conventional bikes. Of course, it is not cheap.
The Austrian manufacturer of electric bicycles founded by Valentin Vodev and Valerie Wolff in 2013 presented at the last London Cycle Show what can be the eBike world's lightest: the Vello Bike+.
And we are talking about nothing more than weight 11.9 kilogramsa figure that is really surprising for this type of bike (not long ago we told you about the Leaos Pressed Bike, a light electric bicycle of 15 kg.).
But that's not to say that the Vello is a minimalist bike with few functions and features, on the contrary. Although it is true that it is not cheap either. Something that is largely due to the fact that it resorts to a patented titanium folding frame.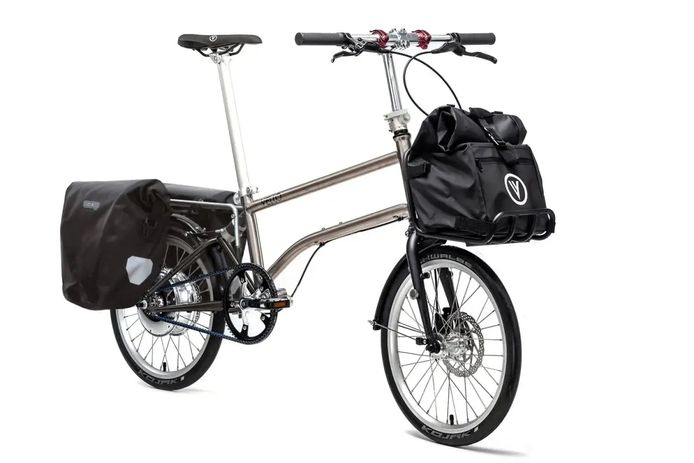 practical, sophisticated
The fact of being so light allows the Vello Bike+ considerable practicality, something that is enhanced by the fact that it is foldable. Thanks to this, it is perfect for transporting by train, bus or cartake the stairs or elevator and store in small and inaccessible places.
From a technical point of view, the Bike+ does not give up anything to gain weight: in fact it incorporates the hub motor with integrated battery patented by Vello and also a kinetic energy recovery system (KERS for its acronym in English).
Thanks to this system, the Bike+ charges the battery when the user goes down a slope, brakes or moves by inertia, without pedaling. This means that the battery, despite being so small, allows to cover up to 50 kilometers on a single full charge.
It's also worth noting that Vello motors incorporate grade sensors that change cadence to further improve battery life and motor performance.
The Schlumpf unit is a ultra-flat planetary transmission mounted on the bottom bracket as a chain wheel. This allows two speeds, a first with a drive ratio of 1:1.65 for the Schlumpf Speed ​​Drive and another with a drive ratio of 2.5:1 for the Schlumpf Mountain Drive.
In practice, this allows the legal limit of 25 km/h to be exceeded with the former, while the latter makes it possible easily climb slopes up to 17%. The price? You have the Vello Bike+ Titanium for €4,490on the brand's website.
Photos: Hair