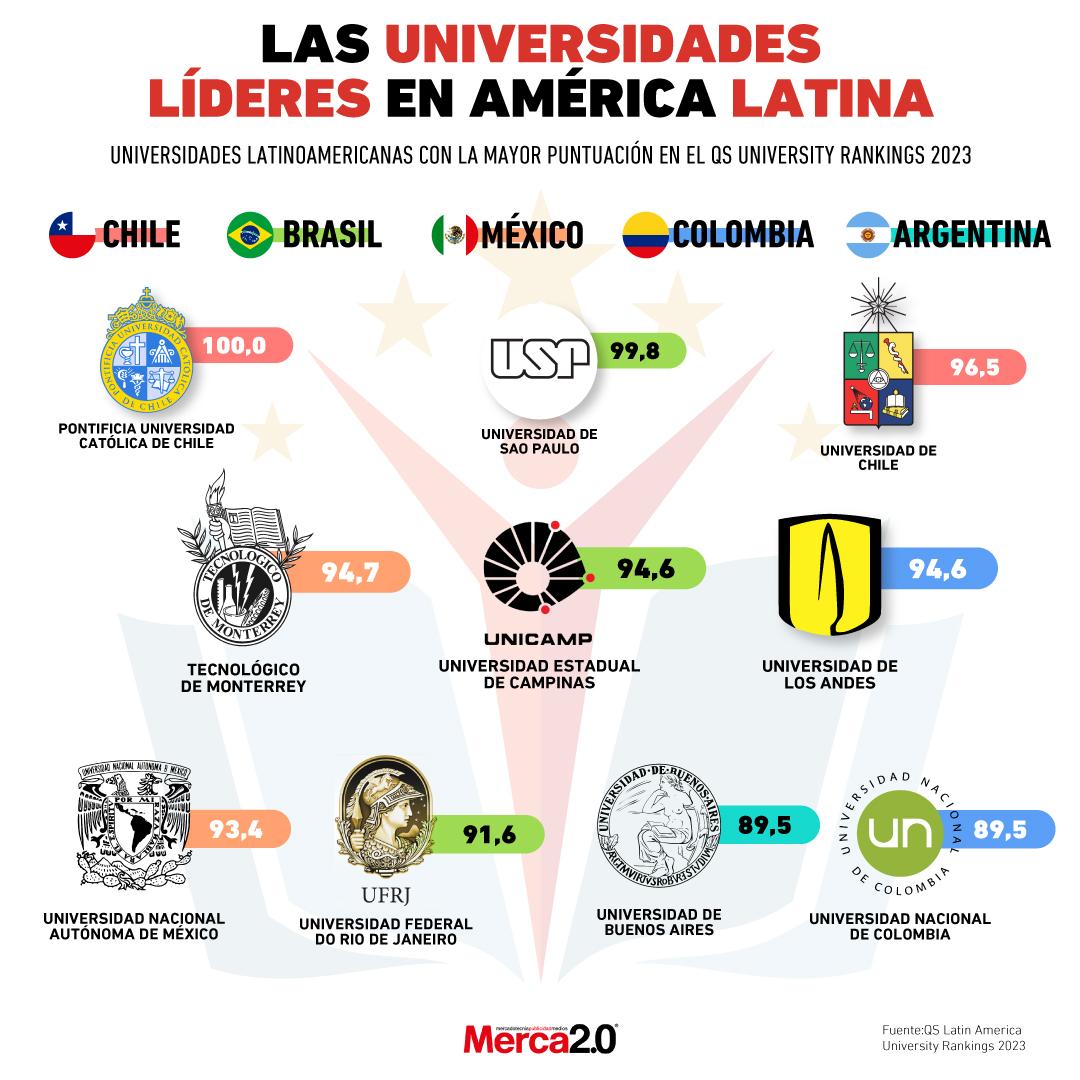 As every year, the firm Quacquarelli Symonds announces its ranking of the leading universities in Latin America, where the Tecnológico de Monterrey and the National Autonomous University of Mexico (UNAM) are the two best institutions in the country.
In Mexico, currently there are more than 30 million young people, that is, 24 percent of the total population, this, according to data from the National Institute of Statistics and Geography (INEGI).; however, the arrival of the pandemic caused a severe crisis in this sector of the population, leaving several young people without the opportunity to study or find employment.
Data from the Survey for the Measurement of the Impact of Covid-19 reveal that "for reasons associated with Covid-19 or due to lack of money or resources 5.2 million people (9.6 percent of the total from three to 29 years old) were not enrolled in the 2020-2021 school year.".
However, access to higher education has been increasing. According to information from Mexican Institute for Competitiveness (IMCO), in 2005, barely 11 percent -around 2.2 million young people- completed a bachelor's degree; by 2022, this percentage increased to 18 percent, a figure that is equivalent to a total of 4.1 million of young people, who, today, have a better preparation.
The Leading Universities in Latin America
As previously mentioned, 2023 arrives with a new optimism for what could be known as the post-pandemic era and millions of young people around the world are also preparing to return to the traditional model of their education: the return to the classrooms.
Thus, as happens year after year, the Quacquarelli Symonds firm released its list of the leading universities in Latin America, that is, those institutions that, today, can be classified as the best in the region.
In this context, the study Momento Decisive: Higher Education in Latin America, by the World Bank, has indicated that, at present, there are more than 20 million of Latin American students, who attend more than 10,000 institutions, which offer more than 60,000 training programs.
Taking into account the data from quacquarelli symonds, the best institutions in Mexico are the Tecnológico de Monterrey and the National Autonomous University of Mexico (UNAM), with scores of 94.7 and 93.4, respectivelyas shown in the graph deposited at the top.
Something important to highlight is that this ranking evaluates the quality of university education, evaluating the academic reputation of the institution, the employability of its graduates, the number and relevance of scientific citations, as well as its openness to international collaboration in research.