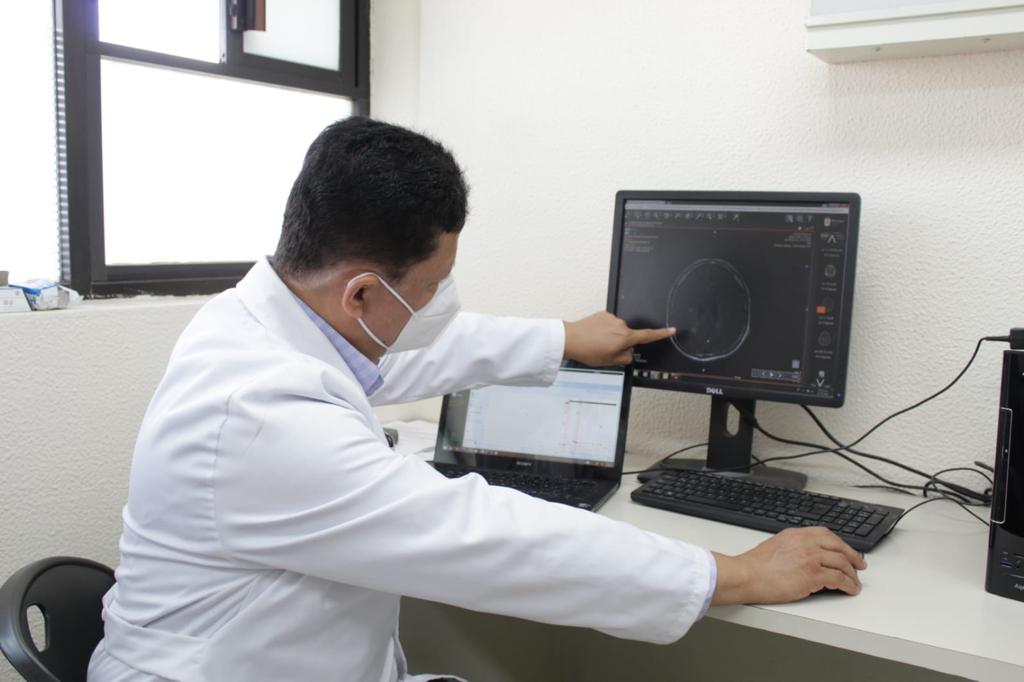 This avant-garde space is located within the Specialty Hospital of the La Raza National Medical Center in Mexico City.
Since its foundation in 2001, it has provided care to more than 1,500 patients.
In Mexico alone, it is estimated that there are 20,000 people with multiple sclerosis.
Since 2001, the Specialty Hospital of the National Medical Center La Raza has the Multiple Sclerosis Clinic largest nationally and in Latin America. As part of his work since then, more than 1,500 people with this autoimmune and degenerative disease of the central nervous system have been treated.
Dr. Luis Enrique Molina Carrión, neurologist in charge of the Multiple Sclerosis Clinicstates that it provides medical services to patients in Mexico City, the State of Mexico and Hidalgo.
Main symptoms of multiple sclerosis
He commented that the symptoms of Multiple sclerosis begin between 20 and 40 years of age. They are associated with environmental factors such as exposure to infectious agents and tobacco, lack of vitamin D, obesity, salt intake, certain viruses that can influence the immune system to start attacking the Central Nervous System.
"60 percent of our population is female. It is estimated that there are about 20,000 patients with Multiple Sclerosis in the country, of which 13,000 are treated at the IMSS nationwide.
He explained that most patients start with a visual loss that can last days or months. If it is not treated in time, it is left with a permanent sequel. They also start with vertigo, changes in double vision, sensitivity in some of their limbs and even weakness in the arms or legs. Its appearance is more frequent in women because three are registered for each man.
He pointed out that there are also therapies in the experimental stage, such as hematopoietic stem cell transplantation, with very good results.
"With this Clinic we have more than 20 years of experience, we have worked hard to make patients aware of good adherence to treatment, and we even give various types of therapies to try to control the disease that modulate the immune response."
Patients treated at the IMSS Multiple Sclerosis Clinic
An example is César, a 56-year-old patient who began to have symptoms in 1985 with visual loss in his left eye. He then had episodes of lower limb weakness caused by inflammation of the spinal cord and the time came when he needed to use a wheelchair to be able to move.
He underwent an autologous hematopoietic stem cell transplant and with this it has been possible that for 12 years he has not presented any relapse, that he is free of disease, does not have progression and even a very important improvement to the point where he stopped using the wheelchair and the cane.
Dr. Luis Enrique Molina Carrión indicated that the Multiple Sclerosis Clinic she is very active. Every last Friday of each month there are sessions focused on having better adherence to treatment, so that the patient recognizes their risk factors, both from an environmental and personal point of view, and that they can modify them.
He commented that next May 25 marks the National Multiple Sclerosis Daydate on which it is promoted how patients with this disease should be cared for and how to live with it.
In this 2022 the theme is: "Connections with Multiple Sclerosis", with which it is about connecting everyone, knowing that the disease exists, it must be diagnosed and treated early.