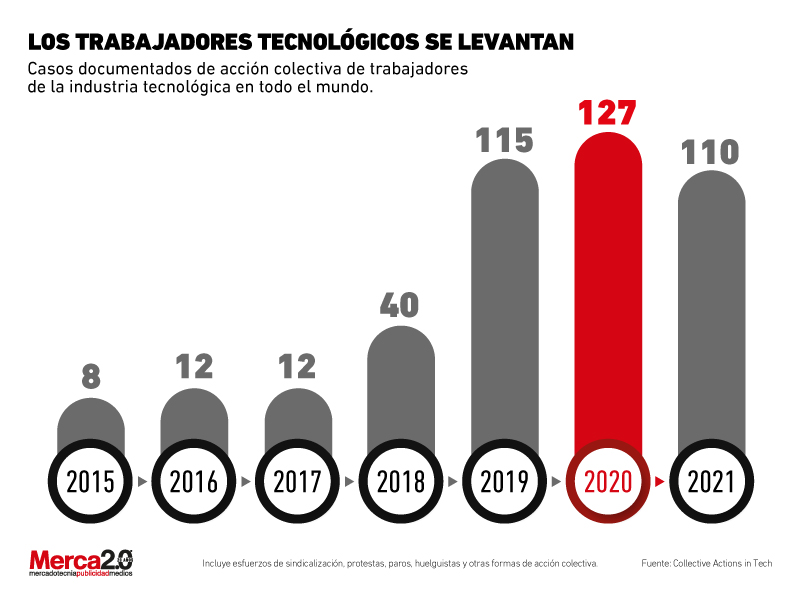 We show you how it was union growth in the global tech industryimpacting on the image of some highly important brands in the business world.
The evolution technological has played a particular role over the years, where more and more companies are making all kinds of digital alternatives that manage to capture the attention of consumers and make their lives easier, offer leisure time or even educate the population ( among endless opportunities to explore).
According to the Kantar study on the 100 most valuable brands around the worldAmazon found itself leading by registering a value of 683,852 million dollars in brand value, Apple in second with 611,997 million dollars, Google in third with 457,998 million dollars, Microsoft in fourth with 410,271 million and Tencent in fifth with 240,931 million of dollars, among other recognized companies such as Facebook, Alibaba and Visa, which have a common factor, are dedicated to offering technological solutions.
Whether with the development of apps, the connection between users, the creation of video games or the purchase and sale in the world of e-commerce, the companies that are exclusively dedicated to developing products or services in the digital market they have managed to proclaim themselves as the most valuable in the world, with the result that millions of employees join their work teams, where internal inconsistencies due to labor problems are not inexistent.
The growth of technology companiesas well as its number of workers, has caused more and more employees to show what it is like to work in this type of company, where sometimes the collaborators usually spend, or cause, some inconveniences that prevent a healthy work environment and are deserving of some sanctions, both in economic and image matters.
An example of this is found when a few months ago Activision Blizzard employees made public some accusations of sexual abuse, particularly with an employee who would have claimed to be the victim of "indecent" proposals; as well as an engineer from the company mentioned that some managers participated in games where the physical integrity of their colleagues was involved.
Likewise, other companies that operate in the technology sector, such as Riot Games, have shown that their organizations are not free from labor inconsistencies, since the company was forced to pay 80 million dollars to female employees after suffering a class action lawsuit for sex discrimination.
These types of situations have been part of the reasons why the growth of unions in technology companies have been growing in recent years, since employees are also increasingly demanding in terms of fighting for their rights as workers and human beings.
It is increasingly common to see different groups that position themselves in favor of defending employees and their labor rights, whether through protests, strikes, letters, and other actions that have been constantly growing in recent years, how much is Will you see this growth reflected in other areas beyond technology?
Now read:
After 2 hours of training, a client manages to enter Sambuca Copilco and shows his experience
'Supernatural' waitress skills go viral and show why train staff
Zara sells "garlic earrings" and shows the importance of product design