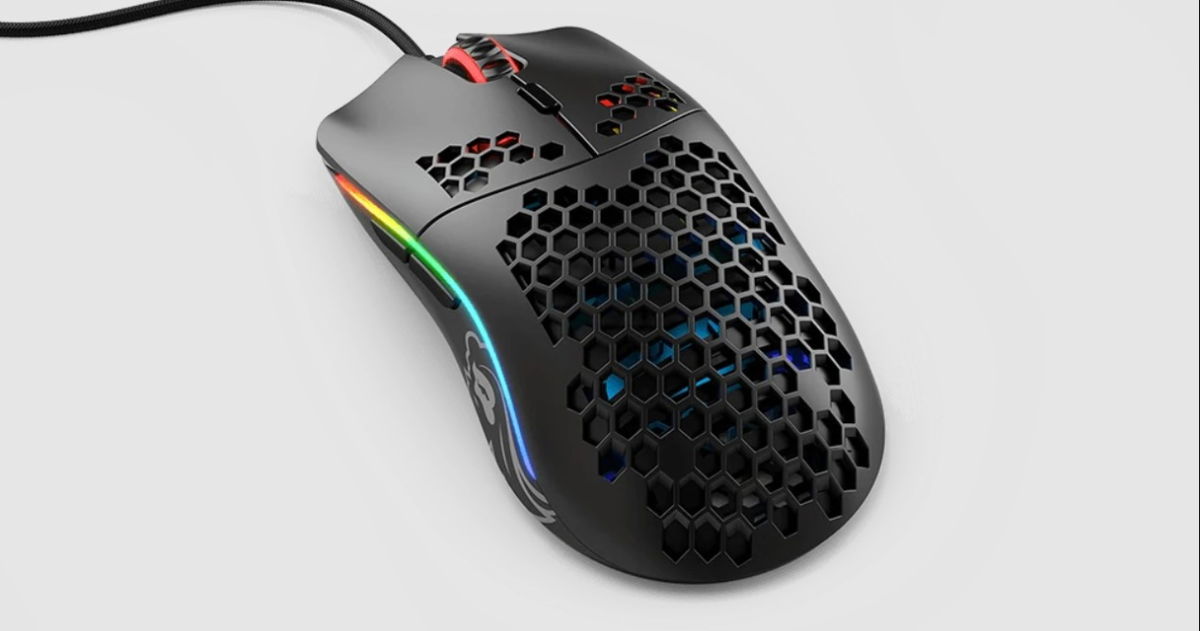 The Glorious PC Gaming Race Model O- is 24% off for a limited time.
Have a good gaming mouse It is very important in certain games, especially competitive ones, and they are usually expensive. However, now you can have a mouse from the brand Glorious PC Gaming Race at the price of demolition. Also, if you like designs that don't go unnoticed, then the Model O- is right for you.
From time to time there are irresistible offers that you cannot miss, for example, you can get the Xbox Series S at an unbeatable price. Now, this time all the prominence is taken by the Glorious PC Gaming Race mouse. Have a 24% discount compared to the price it normally has, so it's not bad at all if we take into account that it almost always tends to be around 70 euros.
Glorious PC Gaming Race Model O- for just over 50 euros
If you are looking for a gaming mouse that has a high quality sensor (PMW-3360) and Omron switches (20 million clicks), the Glorious PC Gaming Race Model O- cannot be missing from your desktop. It is quite compact, very light and with a design that stands out for the holes in the upper part. These holes have been made to make the mouse weigh less. It's more, it only weighs 59 grams. By the way, going back to the sensor thing, it has 12,000 DPI, a 50G acceleration, a sample rate of up to 1,000 Hz, and a tracking speed that exceeds 250 IPS. Almost nothing!
When talking about a mouse with a gaming design I couldn't miss the RGB lighting. On the sides of the Glorious PC Gaming Race Model O- we find LED strips that illuminate not only the outside, but also the inside of the mouse. At the bottom, and to improve displacement, it has some Teflon strips. For the rest, say that in terms of buttons it has the right ones. There are two on the left side, two on the top and the typical scroll wheel. The cable is ultra-flexible and measures 2 meters in length. So that, it can be yours for 53.93 euros.
While the Glorious PC Gaming Race Model O- works on Windows, macOS and GNU / Linux, to have access to the advanced functions you must install a software on the manufacturer's website. This website is free and is only available for Windows. Once installed you can configure the mouse to your liking.
Related topics: Offers
This article suggests in a way objective and independent products and services that may be of interest to readers. When the user makes a purchase through the specific links that appear in this news, Alfa Beta Play receives a commission.
Subscribe to Disney + for only € 8.99! to subscribe