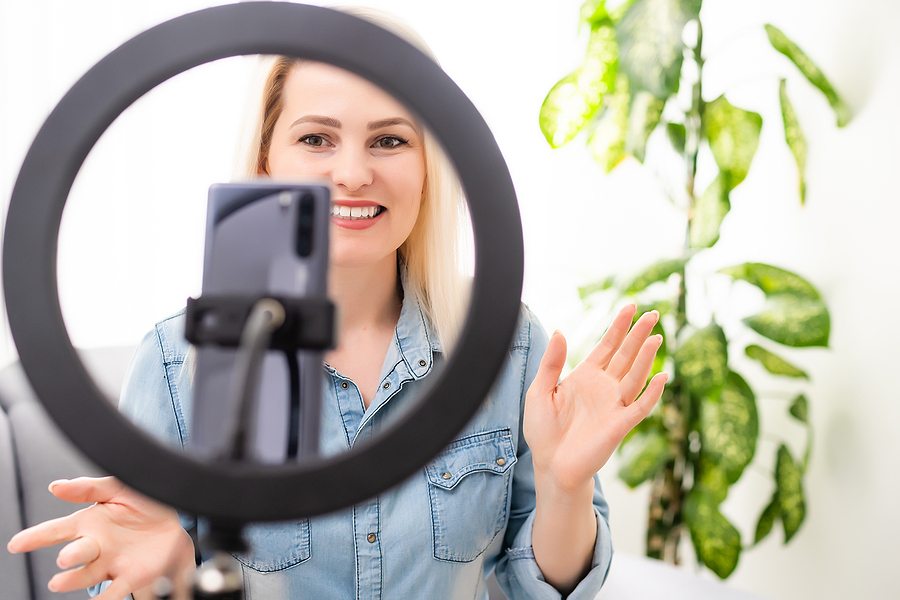 SMEs are the most benefited from the visual promotion offered by these platforms.
It is not new that the future of commerce is in social networks, in fact in Mexico for some years now platforms such as Facebook have been used to promote vendors known as "nenis"; but nevertheless, today there is a new trend that is giving relevance to Small and Medium Enterprises (SMEs) and TikTok is the leading application.
The different sectors of the industry have already predicted this change, because before the pandemic, just when the social network was at the highest peak of web traffic, they warned that SMEs and freelancers who ran a business would gain enough customers on the platform as to counterbalance the large e-commerce stores such as Amazon, Mercado Libre, Linio, eBay, Shein and many more.
"Go digital or die": the motto of the future did not exactly lead these merchants to open an eCommerce page, with a brand identity and many sales options, and although many did, most of them just upload videos of the products physical, testing them, describing their benefits, showing how they are packaged and the final presentation with which they are delivered. The recommendations among tiktokers and the number of views that the clip reaches is what secures their clientele.
And this kind of fair competition is precisely what allows the smallest parts of the business fabric to reach a mass audience.
Example 1. Small businesses
Young people with an established business, small brick-and-mortar stores promoting themselves on TikTok to put together "custom packages" of some of the most sought-after business products on the internet. In this case, the woman in the video sells pharmacological and cosmetic items for skin care.
Example 2. Self-employed
Entrepreneurs who decide to open a business exclusively on request, showing the process of their manual creations, whether in handicrafts, accessories or arrangements that could well resemble those of mass production sold in large stores. As can be seen in the clip, the advantage of the platform for these businesses is that they do not need a fixed establishment and it is their own audience in construction that gives them fame and generates sales from the comfort of their home.
Example 3. Medium companies
Already established companies, with a certain number of employees and production, offering their articles, showing inventory and even opening vacancies on TikTok. They are brands that do not become big sales monsters, but that already have a marked path and are growing, but that have known how to use the platform to gain followers.
The biggest trend has been seen in the Millennial and Centennial generations, since it is the younger entrepreneurs who have found the formula to digitize a brand, however small it may be. That is why experts promise accelerated growth in this type of eCommerce over the next four years, since the sales channel, called "social commerce" expects to account for 16.7 percent of total spending on e-commerce by 2025.
Any business can compete with Amazon
According to a report by Accenture, the trend that TikTok has generated in favor of entrepreneurs and Small and Medium Enterprises (SMEs) has provided the possibility for any type of local commerce to sell directly in the market where large retailers lead. like Amazon.
"Any brand, big or small, can sell through social commerce, and anyone can now become or create a 'brand' of their own and reach a market directly," experts say.
The letter indicates that, in a short time, even influencers will be able to create and market a product with ease and without the need for the support of large brands, as has been seen so far.
and more than 59 percent of respondents by the consultant said it is more likely purchase an item from a small business discovered on social media than browsing the internet on conventional eCommerce pages.
In addition, 44 percent said they would buy a product from unknown brands if the visual impact is enough on these social channels.
Now read:
CM of Club Puebla asks fans for help to get an increase in their salary
Serial ghosting: women discover by viral video that they "went out" with the same man, they call him West Elm Caleb
Viral hack of Bodega Aurrerá on TikTok unleashes search for liquidations in stores
Prepare your sales for the year with the eCommerce Calendar for Latin America 2022