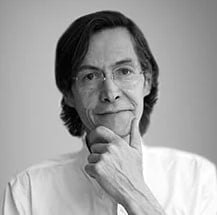 Social networks are an infinite, saturated and noisy sea where invisible brands float. This is dramatic because the budgets and the time spent on each ad is, at the end of the day, money in the trash. Customer sales expectations remain at that, expectations.
The challenge, the great objective for your brand that is advertised on the internet, is to stand out, to be visible.
Even though the media strategy, Google Ads and everything that is prepared for the message in the RRSS are very important, success depends on what to say and how to say it, the key to being seen.
That your brand is seen not only means that they see it, but that it captures the attention of your potential customers and as a consequence, they buy from you.
What is desirable – and very feasible to achieve – is that your product or service be seen by the greatest number of people at the lowest possible cost. If every time they see your ad they click on it, you will need less exposure time.
– You should speak to your client in one way and to your potential client, the one who does not yet know your brand, in another. To achieve this, you will have to know both very well and use the copywriting technique, persuasive writing.
– Make sure that the image is a very good illustration or photo, that it adds to the idea, that it complements it. Choose the image carefully, with time. If the headline says, for example: Run happy every morning with X tennis brand, please don't put a pretty girl running and smiling. Not repeat.
– The image should attract attention and the text should keep it.
– Go straight to the point, without detours. Be clear when writing your ad.
– Write a headline or headline that has Power to Attract Attention. You can use tricks such as, for example, the feeling of urgency: There are very few places left… More than five hundred people already enjoy this special price… For today, only $97, this in the mind means: Oops, it costs less than one hundred pesos!
– The most important: Tell him in a persuasive way what he will FEEL when he has your product or uses your service. If you can write it in the headline, go ahead, much better.
– Ask a question with a problem that your product solves. Do not ask Do you want to earn a lot of money? Do you want to go on vacation? Do you know a human being who answers no to these questions? By knowing your potential client you will surely be able to write much more creative heads.
Finally,
– offers guarantees and uses positive language.
Well, I hope your brand stands out, communicates clearly and achieves your business goals. Thank you for reading.
Until next Wednesday.