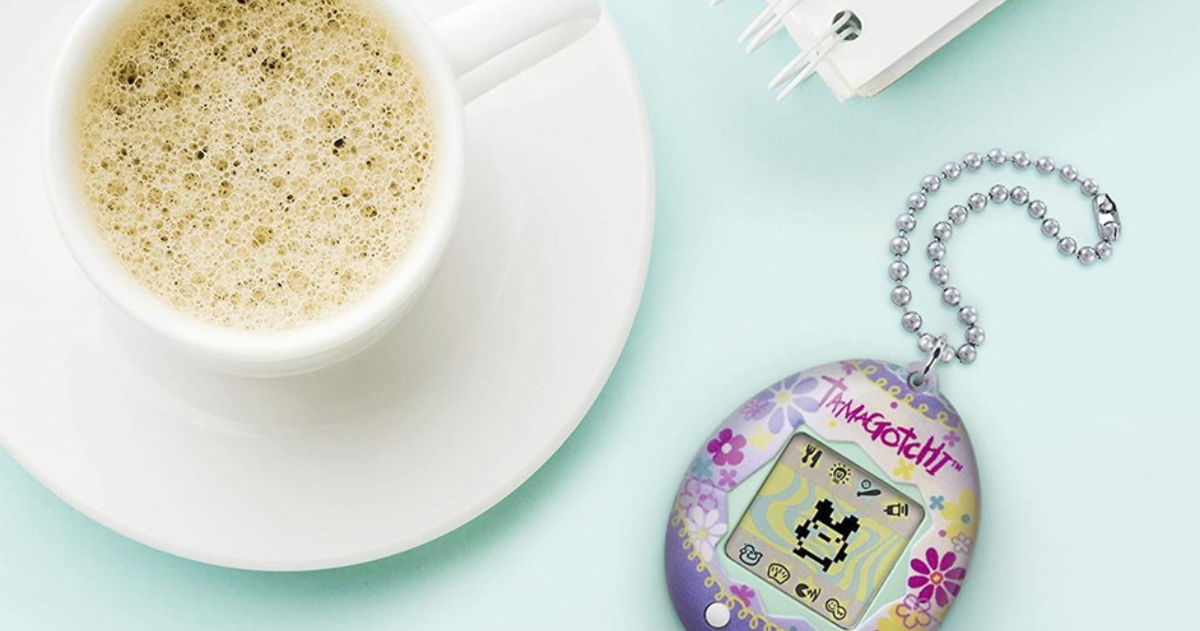 The game has evolved, but maintains the foundations of the original.
In the the 90's saw the light an electronic game that caused a furor among the little ones, and it is none other than Tamagotchi. he would become a virtual pet that you had to take care of playing was very Easy and fun. Well, to this day they still have their audience, what's more, we could talk about a new generation. On the latter, there are some Tamagotchi with a camera, a social network and new functions. In addition, there is something for all pockets.
To take care of your Tamagotchi character you have to play with him, cook and carry out all kinds of actions. Not only do you have to prevent him from going hungry, but also give him medicine if he falls ill and much more. if you do it right you will see your Tamagotchi grow and reach the adult stage. The truth is that, despite being a very simple game, quite hooked. Below, you can see some of the best Tamagotchi for kids and adults.
Tamagotchi Original Paradise
This Tamagotchi is perfect to carry on your keychain. At the design and size level looks a lot like the original. In fact, it is also in gameplay. In this sense it is quite simple and allows you to develop your Tamagotchi from egg to adult. To work it requires 2 LRR44 batteries that are included.
Tamagotchi Friends
This model is surprising based on Pac Man. It includes two exclusive mini-games that are not bad at all. On the other hand, it is worth mentioning that Pac-Man also is present in the game. What's more, the Namco character is in charge, not only of caring for and raising your Tamagotchi, but also of protecting it from ghosts.
Tamagotchi BANDAI
It's time to talk about the BANDAI Tamagotchi. This model is striking for having a full color screen, a camera and touch buttons. It is the new generation and this is noticeable by having your own social network. It has many functions that we did not find in the original model. On the other hand, there more than 24 characters available. Almost nothing!
Tamagotchi Pix
This product is available in various colors and allows choose between 6 languages from the menu: English, Spanish, French, German, Italian and Portuguese. Tactile buttons and looks great. could not miss the camera to take pictures with your Tamagotchi character. To highlight the possibility of completing missions on the official website to download things that you can then use in the game.
BANDAI Tamagotchi Digimon (Original)
This proposal from BANDAI, where Digimon takes center stage, will not leave you indifferent. You have to take care of your own Digimon and this goes through feed and train him. It has an exclusive game mode called dock n rock. In that mode you have to pit your Digimon in binary combat against a friend's Digimon.
As you can see, there is variety. Some Tamagotchi have little to nothing to do with the original, especially if we take into account that there are models with a full color screen, with many customization options and plenty of mini-games to earn Gotchi points.
Related topics: Video game
This article suggests objective and independent products and services that may be of interest to readers. When the user makes a purchase through the specific links that appear in this news, Urban Tecno receives a commission.
Sign up for Disney + for 8.99 euros and without permanence Subscribe to Disney+!