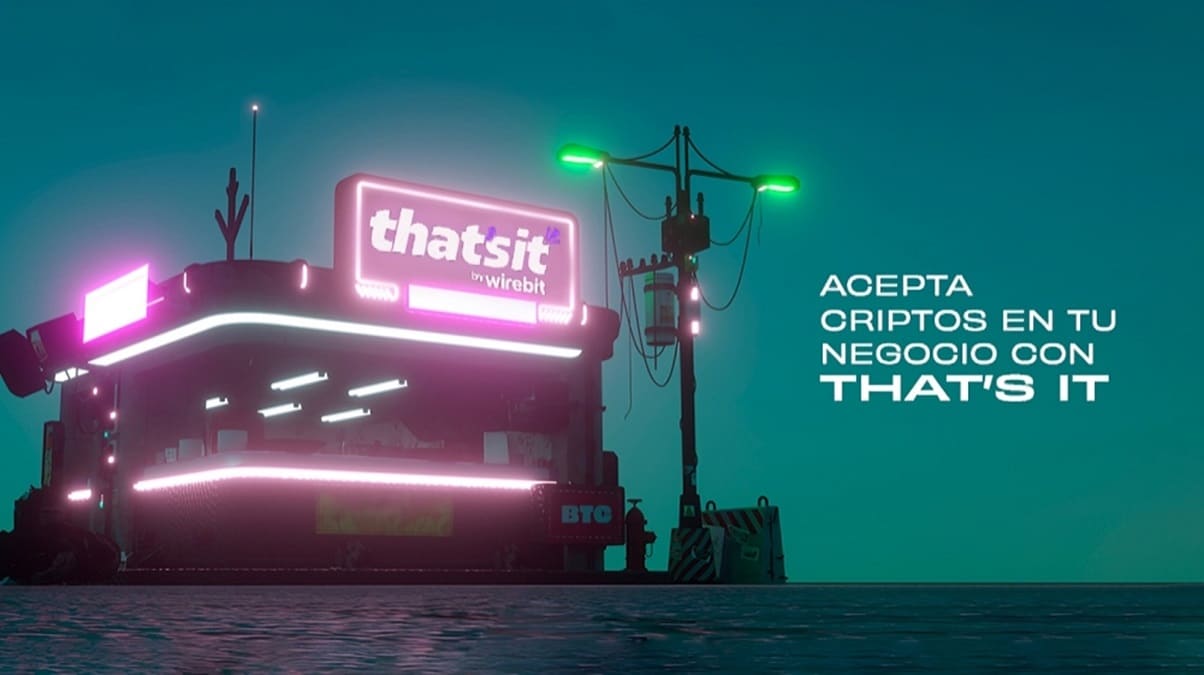 Wirebit, a cryptocurrency payment platform, has established itself as one of the most interesting proposals for making purchases, with a reach of more than 20 million commercial establishments.
For more than 8 years wirebit has worked as an alternative when making payments, developing technological tools and services for the financial industry with a global reach, facilitating the entry into the world of cryptocurrencies for people and businesses from all over the world.
Recently, they are revolutionizing markets with That's Itan application that is linked directly to any electronic device and allows the reception of payments with cryptocurrencies in physical stores.
The advantages offered by That's It
The application offers the possibility for businesses to convert cryptocurrency payments to fiat money and transfer them from the platform to their bank account immediately when they want, in order to avoid the fluctuation of cryptocurrencies.
Through That's it, Wirebit gives businesses an additional option to receive payments in the cryptocurrency of their choice, opening up a new market of people who want to put their digital tokens to use. The application is gaining presence and is beginning to be implemented quickly in Mexico.
An example of the above is Car One, a company specializing in the purchase and sale of new and used cars, which has just sold the first vehicle in Mexico with cryptocurrencies, hand in hand with Wirebit using That's it.
Who uses That's It?
Any business can do ityou just need to create an account on Wirebit, have the application on any electronic devicecreate the address and have the customer scan the QR code generated from their Wirebit account.
Currently, companies such as Baptist, British Pub, BurgersMX, Monochroma or Gyémánt have joined That's it to receive payments in cryptocurrencies from this application in physical stores; but the company also offers the functionality for e-commerce to receive payments in cryptocurrencies through an API that is easily linked to the online store.
Wirebit continues to work to add more businesses to innovate within their industry and become the first to receive payments with cryptocurrencies, now also from That's It.
---
Disclaimer: The content and links provided in this article are for informational purposes only. CriptoNoticias does not offer legal, financial or investment recommendations or advice, nor does it replace the due diligence of each interested party. CriptoNoticias does not endorse any investment offer or the like promoted here. click here for more information.