Like every year, choosing the best breads of the dead is not an easy task, but it is delicious! We lack the stomach to enjoy the various options that we see since the beginning of October on social networks, but we tried as many as possible to be able to make this small, but honest list.
Now yes, prepare the craving and tour the city in search of these traditional and expected delicacies. They are not all that are, nor are they all that are, but, ladies and gentlemen, here is a list of the most delicious dead bread of the season.
Restaurants
Tetetlan
Saint Angel
Restaurants
Zeru Restaurant
Saint Angel
Restaurants
Balboa Pizzeria
Polanco
Restaurants
black rose
Polanco
Restaurants
Nicos
Azcapotzalco
Try the best dead bread in CDMX!
Cardin Pastry
This bakery in the colony Rome He has a huge following for his creative creations, which not only taste delicious, but also taste amazing. Everything they do is totally instagrammable and speaking of pans de muerto, here you can choose between their varieties. They have the traditional one, which is sprinkled with sugar and cempasuchil; ginger with cardamom, which can also be filled with chocolate cream and guava, perhaps the most beautiful of all, because it is sprinkled with pink sugar.
Cardín also has an ice cream cone version made of pan de muerto (or the other way around?) that you can enjoy with the ice cream flavor of your choice exclusively for Joe Gelato (Versalles 78, Juárez).
Where: Orizaba 219, local 3. Roma Norte.
Lpan
Baker and bread lover, Luvina Quemain, always surprises with her creations and, as expected, Lpan's pan de muerto (the-bread) is delicious! In addition to the traditional one, which like all its bakery is made with sourdough, its specialty, it has one that will attract you: stuffed with nogada, pomegranate and mint, something totally different. You have to be aware of their networks, in case they surprise you with another special of the month, or simply for letting yourself be craved with what Luvina prepares.
Where: Jalapa 189, North Rome.
Pulpamor
The vegan version of pan de muerto is here, bread for everyone! At Pulpamor they have a mission: to deliver a pleasant experience with plant-based food, because there is no sacrifice here. All their bread is homemade, so this season the pan de muerto is expected in its vegan version, along with other creations, as the menu is always dynamic.
The attractiveness of this option is that they have a giant bread of the dead, ideal for sharing or for great cravings. It comes filled with whipped cream (vegan, of course) and strawberries.
Where: London 46, Juarez.
Between the Roma, Juárez, Cuauhtémoc and Condesa neighborhoods you will find a wide variety of breads of the dead, ideal for a gastronomic tour!
Fritter
At Buñuelo you will want to take photos of your bread from all angles before you eat it. They are, perhaps, the most beautiful of the season. In addition to having one completely covered in chocolate, they are decorated with a head of alfeñique, like the traditional ones from Oaxaca. Its flavors are the traditional one with orange blossom, orange, or anise with pulque.
Where: Amazon River 44, Cuauhtemoc.
The forgotten one
every year to The forgotten one Many lovers of its bread arrive, but also curious because many say that this is the best bread of the dead that you can try in Mexico City. The truth is that here there are plenty of reasons to visit it and enjoy its preparations. Their menu is English-inspired and their coffee is really rich.
You have to arrive early and be patient because the waiting list is always long, but it's worth it because their pan de muerto, like the rest of their bakery, is finger-licking good. The best thing is to enjoy it there, and appreciate the view of the small park in front and then walk through the streets of the beautiful neighborhood of Coyoacán.
Where: President Carranza 267, Santa Catarina.
bakers
Bakers already has, to the delight of its followers and bread lovers in general, with several branches in various parts of CDMX. You can find the same in the Coyoacán area, as in Polanco or Roma-Condesa.
For those who have enjoyed Bakers pan de muerto in past years, they know that it is already a guarantee. It is soft, fluffy and full of flavor. Here you can find the traditional one but they have also succeeded in creating the dead man croissant, with the shape and texture you expect, but all the flavor of a dead man's bread, a gem!
Where: Miguel Ángel de Quevedo 50, Chimalistac; Felix Cuevas 326, Tlacoquemecatl del Valle; Durango 342, North Rome; Polanco 8, Local C, Polanco.
Levat
In the Center of Tlalpan, one of the 12 towns of the Tlalpan mayor's office, is this cafeteria that fills its display case every morning with attractive bread. The bread of the dead is already a success and this year it is the most requested. Infusion of natural orange blossom, pieces of tangerine and candied lemon, decorated with sugar and organic cempasuchil petals from neighboring Xochimilco. There is also cream filling, chocolate cream and cheese.
Where: Congress 6, Tlapan Center.
Filigree
Chef Martha Ortiz's dishes are characterized by being full of color, and since she announced that they would have pan de muerto in Filigree Something beautiful was already expected, in addition to its delicious flavor that characterizes it. And yes, she complied. It is a lilac dead bread, stuffed with purple sweet potato, decorated with flowers and traditional flavor, with orange blossom and citrus that make this one of our favorites of the season.
Where: Veracruz 62, North Rome.
Xolos Coffee
Café Xolo is one of the reasons to visit downtown Texcoco, in the State of Mexico. This little place has become famous for the creativity they put into their preparations. His bread of the dead is one of the most interesting this season, because it is filled with purple sweet potato and covered with totomoxtle ashes. There are also popsicles and seasonal ice creams, completely black.
And if you can't go to Café Xolo, Café Xolo comes to you! On their social networks they announce what days and in what places you can try their pan de muerto in CDMX, where they collaborate with restaurants and cafes so that more people try their delicacies. Of course, they have caused such a craving, that the lines are very, very long. Patience, the wait is well worth it.
Where: Av. Juárez Sur, 206, Texcoco Center.
One of the best breads of the dead that you will find outside of CDMX.
Mignon Patisserie
French-inspired, but with a Mexican heart, Mignon Patisserie delivers one of the richest pans of the dead of the season, winner of first place at the Mexipan 2022 bakery and pastry fair. You have to try their bread, yes or yes. They have the natural or traditional and lavender, which can be filled with natural vanilla cream. It is really soft and delicious.
Where: Nazas River 100, Cuauhtemoc.
What are your favorites and what other breads of the dead in CDMX would you add to this list?
tours
Friend Tours
Historical Center
tours
Mexican Food Tours
Mexico City
tours
Cuauhtemoc Travel
Mexico City
tours
Tours with the chronicler and travel blogger Jorge Pedro
Mexico City
Do you want to escape to Rome-Countess? discover and plan here an unforgettable experience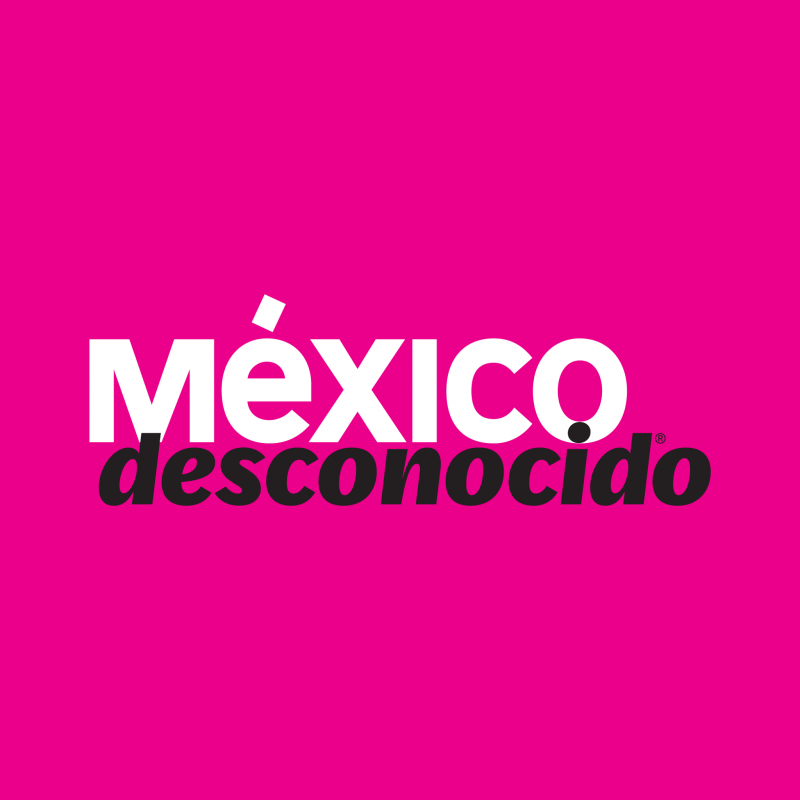 Jose Angel Araujo
Runner, dog lover and passionate about food. I write about food, travel and lifestyle. My love affair with food began when I was just a kid, watching my mom fly around the kitchen like a hummingbird. I love trips that leave me with a happy heart, and a few extra pounds.