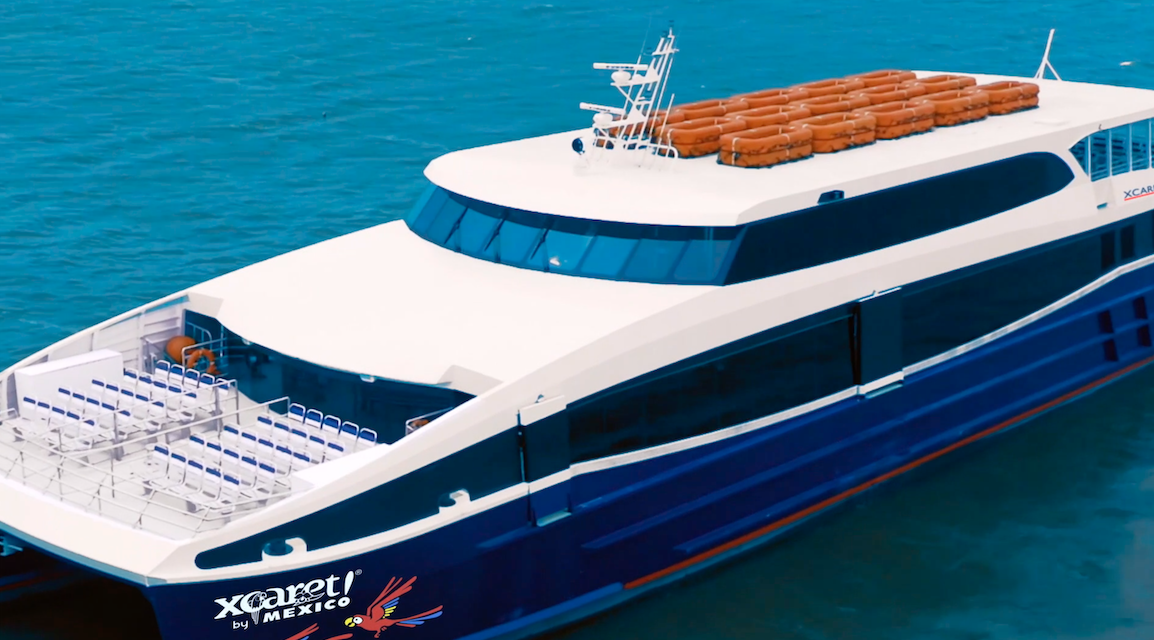 MEXICO
"They write with X" Caribbean experiences in campaign of Grupo Xcaret and Thanks Agency. Thanks Agency announced its collaboration for the new Grupo Xcaret campaign, which promotes its new business unit Xcaret Xailing, and offers a different perspective on Caribbean tourism.
Wework opens in Tlajomulco and begins its departure from the big cities. Wework opens in Tlajomulco and begins its departure from the big cities.
TNT SPORTS acquires regional rights to the 2021 FIFA Club World Cup. TNT SPORTS, the regional sports content brand of WarnerMedia Latin America, has acquired the exclusive and multi-platform rights to the 2021 FIFA Club World Cup.
Doritos launched a promotion inspired by the new series, "Rebelde", and through a digital strategy, it presents the cast to the consumer, but from a more personal perspective, allowing them to enter the world produced by Netflix.
Oxxo prepares Valentine's promotion with Trojan. An Oxxo is already preparing to give a Valentine's Day promotion for this February 14, since the employees placed a 2×99 promotion on all condoms and some Trojan products along with the phrase "so that you are not with her for children".
CESSA teacher who made fun of the Holocaust in class is fired. After the incident with a professor at the San Ángel Center for Higher Studies and the anti-Semitic comments she made in an online class, CESSA University reported that the academic was fired "immediately" from her duties.
GCoppel group joins the Clean Transportation Program. Grupo Coppel received, for the first time, recognition from the Clean Transportation Program of the Ministry of the Environment and Natural Resources (SEMARNAT), in conjunction with the Ministry of Communications and Transportation (SCT), for its improvements in aerodynamics, weight reduction, use of new technologies and operator training.
KINSU arrives in Mexico and its purpose is to revolutionize the insurance industry. Kinsu, a new Mexican insurtech that seeks to revitalize the insurance industry by enabling anyone to generate income by offering insurance products, announces its services.
Mendel and Visa sign an alliance for the future of corporate digital payments. The technological company, for the management of corporate expenses, Mendel, strengthens its strategic relationship with Visa, an expert company in payment technology, through the signing of a new agreement.
COLOMBIA
Enka The restructuring process was completed after almost 20 years. Enka de Colombia reported that it successfully completed the restructuring agreement under Law 550 of 1999, after fulfilling the commitments with its creditors, among which were financial entities, suppliers, bondholders and government entities.
Gilinski Group goes for all the cookies Nutresa. Gilinski is not satisfied with what has been achieved so far with his takeover bids for Nutresa and Sura. He announced a new interest in the food holding company: he wants 18.3% more and thus adjust around 45% of the entire company, which would put him in a position of advantage over the other shareholders.
U.S
Guggenheim rates Nike as "best idea" for its focus on the metaverse. An analyst belonging to the investment firm Guggenheim has described Nike as one of the best companies that has had the "best idea" for this 2022. This has been decided due to its introduction in the metaverse, the creation of virtual products in NFT and, in addition, the union with technology companies.
Amazon launches clothing store and this is its secret weapon. Amazon Style is the new proposal from Amazon with which it shakes great reigns of fashion retail like Zara, since it brings a very important concept of sale.
This is Sony's request to Microsoft after the purchase of Activision Blizzard. Sony, the Japanese company, made it clear in recent statements where it assured that it wants companies to respect existing contractual agreements.
TikTok, like Instagram, try subscription plan; this may be charged by its creators. TikTok continues to hit and prove that "the trendy app" is much more than that, and now it has its subscription plan for creators ready.
Twitter wins on NFT, it is the first social network to implement this feature. This Thursday the platform of the little blue bird released a new update which is a pioneer in the use of NFT within social networks.
Operation Smile announces 10-year commitment to transform the lives of a million patients around the world.
M&M's launches new global campaign to increase the sense of belonging. M&M'S, proud to be part of Mars, Incorporated, launches its global platform to increase ten million people's sense of belonging by 2025, helping connect and celebrate others
SPAIN
Spanish creative agency is behind the first chewing gum against COVID-19. agitated ideas develops Chewing Mask, which will begin to be marketed in February in the Canary Islands.