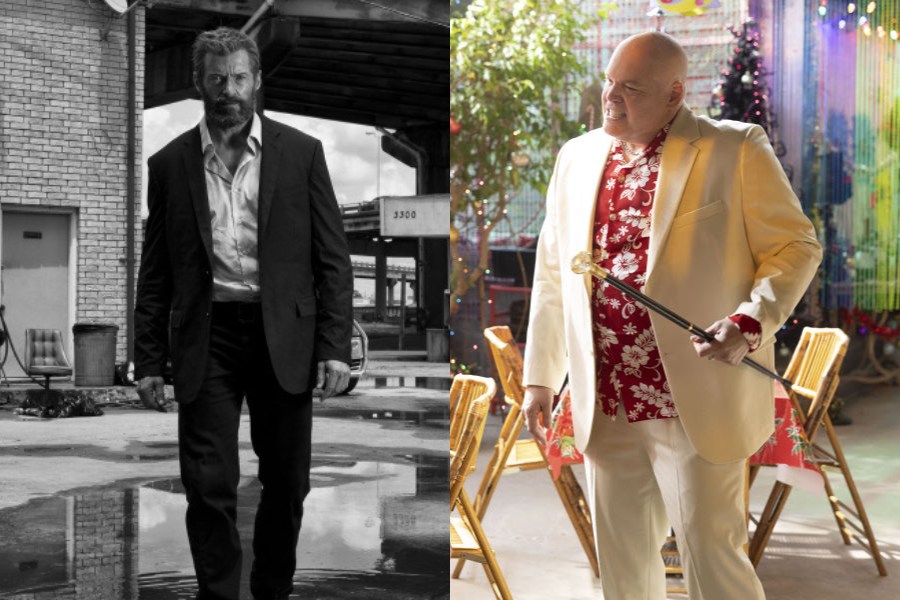 No one would have imagined that the one who encouraged Vincent D'Onofrio to play the dangerous Kingpin was another darling of Marvel cinema, Hugh Jackman, Wolverine himself.
Without a doubt, Vincent D'Onofrio's performance as Wilson Fisk, aka Kingpin, in the Daredevil series, as well as in the Hawkeye season finale, has been acclaimed by Marvel fans and critics alike, and one of the most the men who encouraged the actor to take on the role was Hugh Jackman, Wolverine himself.
D'Onofrio himself revealed this secret on the Marvel News Desk podcast, where the actor noted that since 2008 he had been interested in a role in the superhero movie.
As it turns out, #Kingpin was inspired by…*checks notes*…HUGH JACKMAN to join the world of superheroes.

🎧➡️ https://t.co/3xG1Pcsdll pic.twitter.com/JYSXklfOcf

—Marvel News Desk! (@marvelnewsdesk) January 13, 2022
"The only thing that was on my radar at the time when it came to superhero stuff was Robert's (Downey Jr.) performance in Iron Man, which I thought was extremely impressive.".
This is how Wolverine convinced the great Kingpin
D'Onofrio recounted the talk that he and Hugh Jackman had, in which the protagonist of series such as Law & Order was encouraged to seek an opportunity in a Marvel production, which came with Daredevil in 2015.
"I was with Hugh Jackman, I was at my house because our kids went to the same school and we were sitting on my patio… and I said, 'This superhero thing is really turning out to be interesting,' and he's like, 'Yeah!' And I'm like, 'You know, I think one day I'm going to get a chance to play one of those bad guys, and I think I might break it. He goes, 'Yeah, I think you could too'".
In phase four both Vincent D'Onofrio and Charlie Cox returned to reprise their roles as Wilson Fisk / Kingpin and Matt Murdock / Daredevil. Kingpin appeared in the final chapter of Hawkeye, and it is unknown if Wilson Fisk will return to a Marvel Studios series or movie in the future.
Fountain: Marvel News Desk
Own the inspiration to the Hawkeye series
In 2012, Marvel Comics renewed one of its oldest and most underrated Avengers: Hawkeye.
In 22 regular issues and one annual, Matt Fraction and David Aja gave Clint Barton a life of his own that had never been seen before. In addition, they knew how to combine the youth and energy of the new Marvel archer, Kate Bishop, with the experience and hobbies of Barton.
For the first time in Mexico, this work, winner of several Eisner awards, is published in an integral way, which serves as the basis for the new Marvel Studios series.

is also being read
Find out which Game of Thrones actress joins X-Men
Mexican participates in mutant ant project
Hugh Jackman sends a message to Mexicans
Washington DC Could Have an X-Men Related Soccer Team
Michael Fassbender, dedicated to acting