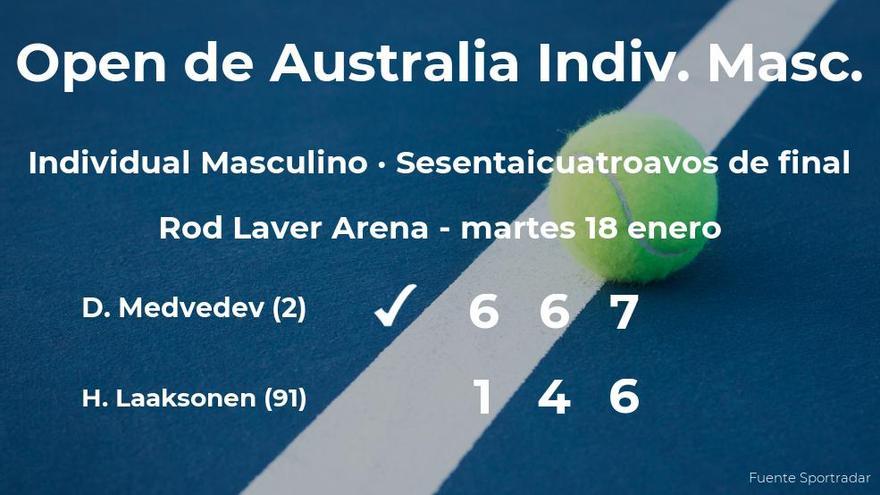 the russian player Daniel Medvedev, number 2 in the ATP and seeded number 2, fulfilled the forecasts by winning in one hour and fifty-five minutes per 6-1, 6-4 and 7(7)-6(3) to the Swiss player Henri Laaksonen, number 91 in the ATP, in the sixty-fourth final of the Australian Open. After this result, the winner will be in the 32nd final of the Australian Open.
Laaksonen managed to break his opponent's serve once, while the Russian did it 4 times.
In the 32nd finals, the Russian player will face the winner of the match between the British Liam Broady and the Australian tennis player Nick Kyrgios.
The tournament Australian Open Individual Masc. It is held on a hard court in the open air and during the course of it a total of 236 players face each other. The final phase is made up of a total of 128 players among those who qualify directly, those who have managed to win in the previous phase and those who are invited. Likewise, it takes place between January 9 and 30 in melbourne.