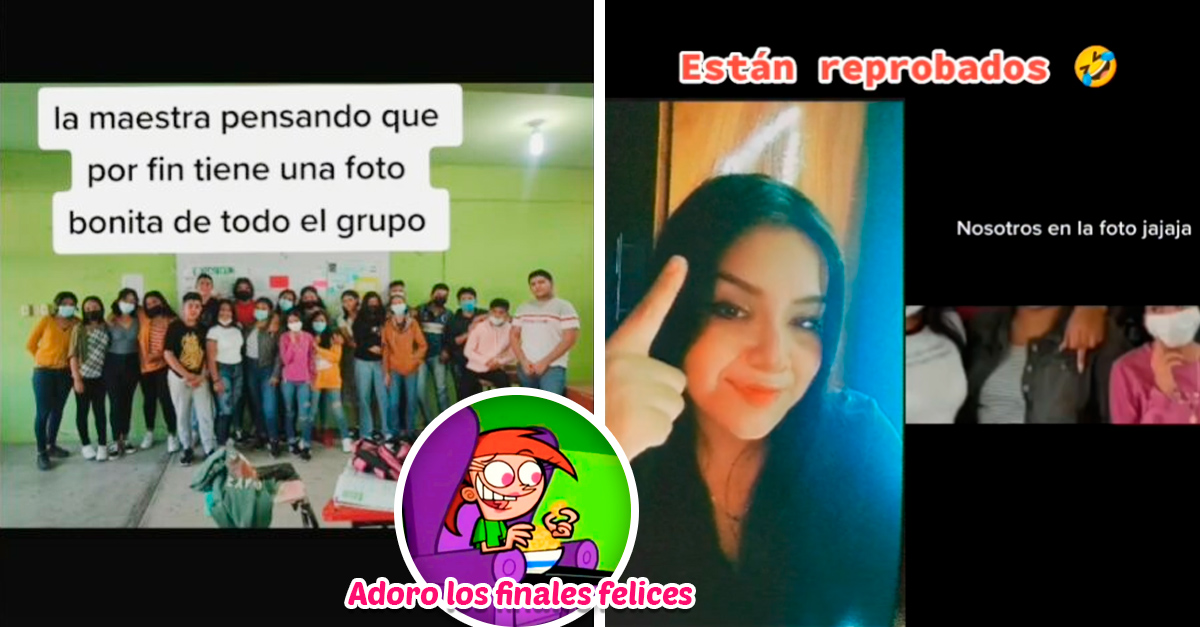 The commitment to educate the new generations is not an easy task, since the youth that will be the future of the country depends on the teachers. For this reason, some teachers seek the best way to teach their students not only in educational matters, but also in values.
A clear example is this teacher, who recently caused controversy on social networks after failing her students for a joke they played on her on TikTok.
A few days ago, a group of students who planned a prank for their teacher became popular on social networks, consisting of a video in which the boys say that they took a group photo so that their teacher could put it in the WhatsApp group.
Everything was going well during the recording, until you begin to see a close-up of the photograph showing the hands of several students making obscene signs that at first glance go unnoticed.
@onee1414

hahahaha I love love #parati #fyp

♬ abcdefu – GAYLE
The students did not expect that the teacher would see the video and without giving it a second thought, she decided to take matters into her own hands and teach them a lesson.
The teacher published a clip on her TikTok account where she took up the image of her students and recorded her reaction to seeing the video, in order to show them and ask for the support of users, since she assured that if the clip reached 500 " I like it", she would fail her students.
@nissa.cod

#duo with @ onee1414 #duo #crzgf #pyfツ #cod If this video reaches 500 hearts I will fail them 🤣🤣🤣🤣🤣🤣🤣🤣😅😅

♬ abcdefu – GAYLE
The video of the teacher's revenge went viral and soon exceeded the likes that she asked for in her publication, so the teacher let her students know that they were failed.
As expected, most of the boys tried to talk to the teacher saying that it was a little joke and that it was not a big deal, but for the teacher, her apologies were not enough.
@nissa.cod

#cod #crzgf #pyfツ #failed #maestratiktoker #trapped

♬ original sound – 🎮Rc乂Nissa.cod🎮 – 🌜Miss.cod🌛
The story has become so viral that the teacher has published other funny videos, in which she takes her students' pranks with a bit of humor and creativity.
@nissa.cod

#duo #failed #pyfツ #trapped #maestratiktoker #crzgf

♬ original sound – 👣Nissa.cod – 🌜Miss.cod🌛
The videos have millions of views and thousands of comments from some users supporting the teacher's action and others asking for proof of the ballots to know that she really failed them.