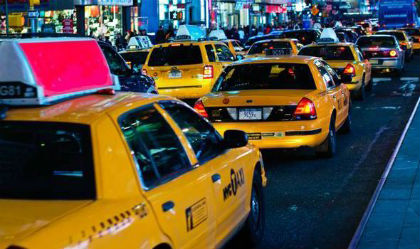 After taking a taxi on the street, a passenger ended up paying the amount of 230 thousand pesos for a trip that lasted only 11 minutes.
Currently, it is difficult to travel through large cities and applications such as Uber, DiDi, Cabify, Beat and others, although they have helped city dwellers, they increasingly handle more expensive rates.
We see it every day on social networks, where the complaints against these platforms reflect the discontent of users that prices continue to rise.
For this reason, in many cases, users resort to, let's say, traditional transportation, be it the subway, metrobus, micro or even taxis that do not belong to any application, because they are much cheaper than the private cars of the platforms.
However, this is not always the case, especially when it comes to street taxis, which have earned a reputation for constantly raising their rates or altering their meters in order to charge more than they should.
Something similar happened with a 51-year-old woman, who ended up paying thousands of pesos for a trip that lasted about 11 minutes.
It happened in the city of San Francisco, California, where 51-year-old Margarita Bekker decided to take a traditional taxi, the classic yellow ones that travel the streets.
According to some media reports, she took it because she was in a hurry and needed to get to her husband's birthday dinner. In addition, the journey was short (1 kilometer) and it seemed like the best option.
Once he arrived at his destination, Bekker paid by credit card using the driver's PayPal terminal, and it is reported that in the city of San Francisco, it is normal for drivers to use a device or personal account such as PayPal or Square if it happens that the terminal fails.
The cost of the trip, in the end, was 7.90 dollars (about 184 Mexican pesos), but 5 percent more was added for tips, so the trip had a total price of 9.87 dollars (about 230 Mexican pesos). ).
When you pay by PayPal, you always get an email with all the payment details, but this time it didn't happen that way.
The surprise came a few days later, when Bekker received a bill from his credit card and saw an amount of 9,870 dollars (about 230,000 pesos). It is not known if it was by mistake or something intentional, but, as reported by various media, the amount that was entered was not exactly $9.87, but a thousand times more than that figure.
The worst was when, after realizing what had happened, he complained to the San Francisco Municipal Transportation Agency where they tried to communicate with the driver, but were unsuccessful, as they were informed that he had already resigned.
The story had a happy ending, so to speak, because a few months later, after several clarifications, Margarita Bekker got her money back.
Now read: