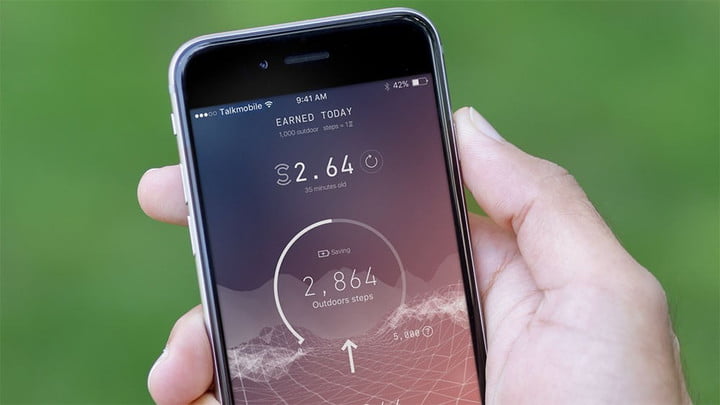 To encourage physical mobility, for every certain number of steps Sweatcoin offers digital rewards to users.
It is an original way of promoting physical exercise.
Currently, the WHO indicates that there are at least 1,900 million people who suffer from obesity.
Technology is part of the lives of millions of people. In most cases, its main objective is to make everyday life easier, but it can also fulfill other objectives. Such is the case of sweatcoina new free digital tool that found an original way to promote physical exercise to combat obesity.
In that sense, mobile applications are at their best. To the date there are more than nine million options and new ones are presented every day. The most popular are those focused on entertainment because they help reduce physical distances. From Facebook (Meta) to Instagram and WhatsApp they are used by millions of people around the world.
The most original way to promote physical exercise
Now, within the current deck stands out sweatcoin. Its initial approach is to be a step counter like so many others on the market. It also works to monitor user activities to identify active and idle time.
Up to this point everything is identical to the work of any smartwatch. The difference lies in the rewards offered to users when they meet certain goals. In this way, the central objective is to promote the practice of physical exercise and, as a consequence, combat obesity.
In this sense, with the help of a GPS, it identifies the location of each person. By making a thousand in the same day, it offers 1 SWC, a cryptocurrency of the mobile application. While it is mentioned that these sweatcoins can be exchanged for SWEAT when the app's native token is released.
In addition, the developers mention that they seek to unlock more tokens when other types of daily challenges are met, but all related to mobility.
🔥ANNOUNCEMENT 🔥

We are now the most downloaded Health & Fitness app globally in 2022💧 pic.twitter.com/Cy9TFkrODy

— Sweatcoin💧 (@Sweatcoin) June 20, 2022
At the moment, all payments of sweatcoin they can be exchanged for discounts on apps and tech products like gift cards.
Obesity is on the rise around the world
All this becomes relevant when considering the current context. According to data from the World Health Organization (WHO) Obesity has reached epidemic proportions globally. Moreover, it is estimated that since 1975 this disease has tripled, achieving that in 2016, 1,900 million adults suffered from it, as well as 340 million children and adolescents.
The obesity is a multifactorial disease characterized by the abnormal accumulation of fat that generates a state of chronic inflammation in the body. In addition, it is the first step for other serious pathologies such as high blood pressure, type II diabetes, high levels of cholesterol and triglycerides, osteoarticular problems, risk of cancer, sleep apnea and cardiovascular problems.
Obesity in Mexico
In Mexico, the panorama is worrying: 71 percent of the population is overweight, and it has already crossed the age ranges: three out of 10 children are overweight.
According to the obesity expert, this is due to various factors: from the lack of good eating habits, little or no physical activation and even genetic or organic factors. However, the prevalence of highly processed foods with high energy levels has exacerbated the problem in Mexico.
This situation presents new health problems: children now suffer from diseases that were previously only diagnosed in adulthood, such as diabetes, hypertension, respiratory problems, sleep disturbances and kidney failure. In Mexico, the problem is also linked to the stigma of mental illness, where more than 50 percent of people with obesity suffer from depression.