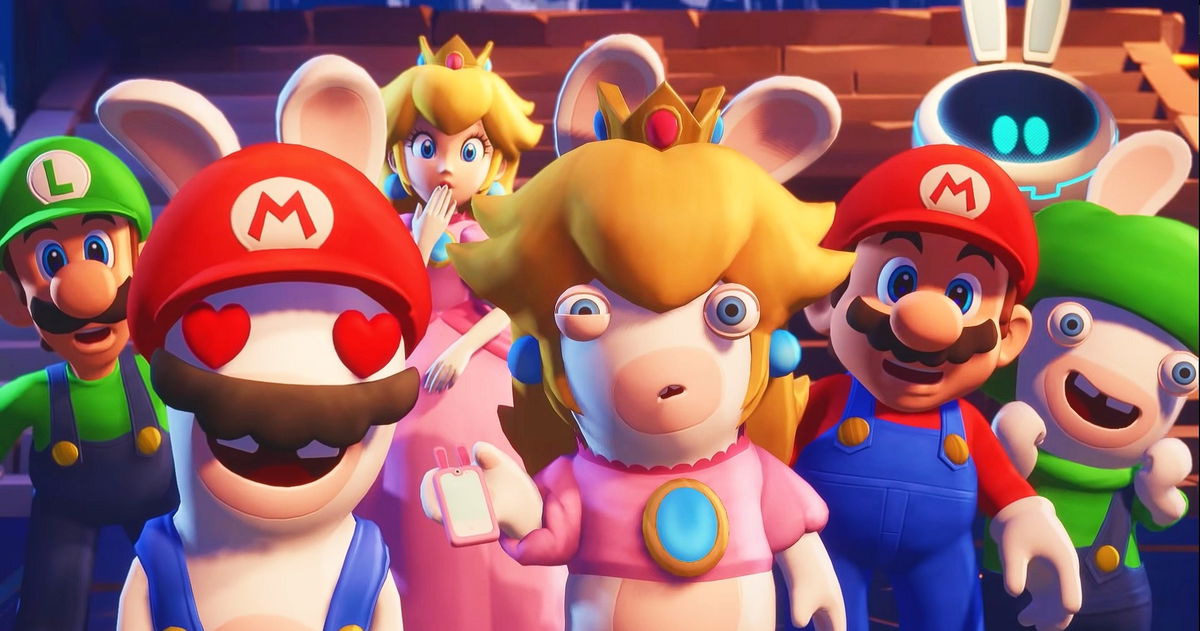 Share
The Nintendo Direct Mini leaves us with a ton of announcements for the hybrid console of the great N.
Despite the fact that we have not had a conference on the occasion of non-E3, better known as the Summer Game Fest, the big N has wanted to offer news about its upcoming releases through a Nintendo Direct Mini focused on third-party titles. The Japanese have directly published a video of more than 25 minutes in which the announcements follow one another. Thus, Nintendo Switch has outlined its calendar until the end of the year at the same time that the next releases have been secured for 2023.
Blanc, Little Noah: Scion of Paradise, Railgrade, RPG Time: The Legend of Wright or Live a Live have been some of the unknown titles in the Nintendo Direct Mini, in which the reappearance of titles such as Mario + Rabbids Sparks of Hope o Nier Automata: The End of YorHa Edition announcement o Return to Monkey Islandamong various other advertisements.
Monster Hunter Rise: Sunbreak presents its roadmap
Capcom has been in charge of inaugurating the Nintendo Direct Mini presenting the roadmap of the renewed Monster Hunter Rise: Sunsetwhich will receive a series of free updates over the next few months. The first of them will be released in August adding new monsters and the second in autumn with new monsters of rare species and subspecies. In winter there will also be a third update, while more news is expected in 2023.
Nier Automata: The End of YorHa Edition Coming to Nintendo Switch
Square Enix has announced the release of Nier Automata: The End of YorHa Edition for Nintendo Switch, dating its premiere for the October 6. The title will include the base game along with various additional downloadable content to enjoy this award-winning post-apocalyptic action RPG in which invaders from another world have unexpectedly attacked, unleashing their secret weapon: mechanical lifeforms.
Lorelei and the Laser Eyes Announced
Lorelei and the Laser Eyes is a new puzzle game in which we have seen an old baroque mansion, maybe a hotel or a museum, somewhere in central Europe, where a woman is wandering around looking for answers. An international author. What does she want her? An aristocratic artist. Who killed her? A wandering illusionist. Who is he? These are some of the questions raised by this title that will arrive in 2023 on Steam and Nintendo Switch.
SUPER BOMBERMAN R 2 announced
One of the surprises of the Direct has come with the Bomberman brothers, who will return in the sequel SUPER BOMBERMAN R 2 after a first title that was exclusive on Nintendo Switch to later be a platform and receive a multiplayer title. The sequel will come to Nintendo Switch, PlayStation 5, PlayStation 4, Xbox Series X/S, Xbox One and Steam in the year 2023 with a Castle mode and battle royale battles for 64 players.
Mega Man Battle Network Legacy Collection Coming to Nintendo Switch in 2023
Capcom has also announced that Mega Man Battle Network Legacy Collection will be coming to Nintendo Switch next year, bringing together all 10 original titles in the saga into a single compilation that will also be coming to PS4 and Steam.
PAC-MAN WORLD Re-PAC sets course for the hybrid console
Bandai Namco has announced Pac-Man World Re-PAK, a remake of Pac-Man World 1 that Coming to Nintendo Switch on August 26. The platform game will present 2D and 3D levels in which the mythical character will have to make use of his well-known powers to overcome all kinds of enemies, including final bosses, and rescue his brothers.
Return to Monkey Island comes first to Nintendo Switch
Return to Monkey Island will officially debut on Nintendo's hybrid console some time yet to be determined in the present 2022. The game has been shown in a new trailer with images of the new graphic style that this installment will feature, which will rescue bad jokes and the characteristic humor of the saga.
Mario + Rabbids Sparks of Hope confirms its release date
Mario and the Rabbids join forces again to save the universe from another world's attack in Mario + Rabbids Sparks of Hope, a direct sequel to the Nintendo and Ubisoft collaboration that confirms its launch for October 20 and an event for tomorrow in which new details of this game will be offered that will offer a renewed formula, especially in its combats.
Sonic Frontiers shows a new stage
The most revolutionary Sonic game in the saga, or so it seems, has been shown in new images in which we have been able to see the blue hedgehog before the immense world that awaits him and that he will travel to explore elements, solve puzzles and face Numerous enemies, including final bosses. At the moment, we still do not have a release date for the SEGA title.
New trailer for Disney Dreamlight Valley
Disney and Pixar join forces again with Disney Dreamlight Valley, a game reminiscent of Animal Crossing and will invite players to live with the characters of charismatic worlds while we help you recover your memories and discover how they have been forgotten. However, the title will offer construction, cooking or customization of characters from the september 6When will your early access start?
DORAEMON STORY OF SEASONS: Friends of the Great Kingdom Coming to Nintendo Switch This Year
Doraemon, Nobita and their friends land back in Friends of the Great Kingdom, the new Doraemon Story of Seasons game featuring an unknown planet where you have to farm and use Doraemon's secret gadgets while hanging out with friends, eating delicious meals and fishing. The title will also feature local play for two friends to build a ranch together.
Minecraft Legends shown for Nintendo Switch
Minecraft Legends has wanted to remember its launch for the hybrid console. This spin-off announced two weeks ago introduces mysteries through a new action-strategy game exploring a peaceful land of rich resources and lush biomes on the brink of destruction. Devastating piglins will arrive and it will be up to the player to inspire allies and lead them in strategic battles to save the Overworld.
Dragon Quest Treasures reveals some of its mechanics and release date
Square Enix has brought back the announced spin-off Dragon Quest Treasures, which will explore the childhood of siblings Mia and Erik from DRAGON QUEST XI: Echoes of a Lost Past. As Mia and Erik, players will embark on a treasure hunting adventure throughout an RPG adventure that wanted to reveal some of its mechanics in the video shown. The "Dragon Quest XI prequel" will be released on December 9.
Portal: Companion Collection Now Available on Nintendo Switch
The Portal Companion Collection, which includes the original game and Portal 2, debuts on Nintendo Switch this Tuesday, June 28 with the same groundbreaking gameplay, black humor, and exploration components that have garnered the series hundreds of awards.
Square Enix announces HARVESTELLA for Nintendo Switch
Square Enix has announced HARVESTELLA, a role-playing and simulation game for Nintendo Switch within a very dynamic and colorful world in which the player will have to take care of their crops, make friends with the neighbors, overcome the threats that arise, and discover more about the origins of the world and the disasters that hit it. The story of the title will begin when the player wakes up in the midst of stillness, a phenomenon that occurs with each change of season and that endangers all forms of life. Available on November 4ththe title retrieves the fighting classes for the fighting.
The Persona saga expands on Nintendo Switch
ATLUS has been in charge of closing the Nintendo Direct Mini announcing the Premiere of Persona 5 Royal for Nintendo Switch on October 21. However, the company is also preparing to launch Persona 3 Portable and Persona 4 Golden soon for the hybrid console.
Related topics: Nintendo
Share
Follow Alpha Beta Play and find out about all the news in video games and anime Follow us on Google News