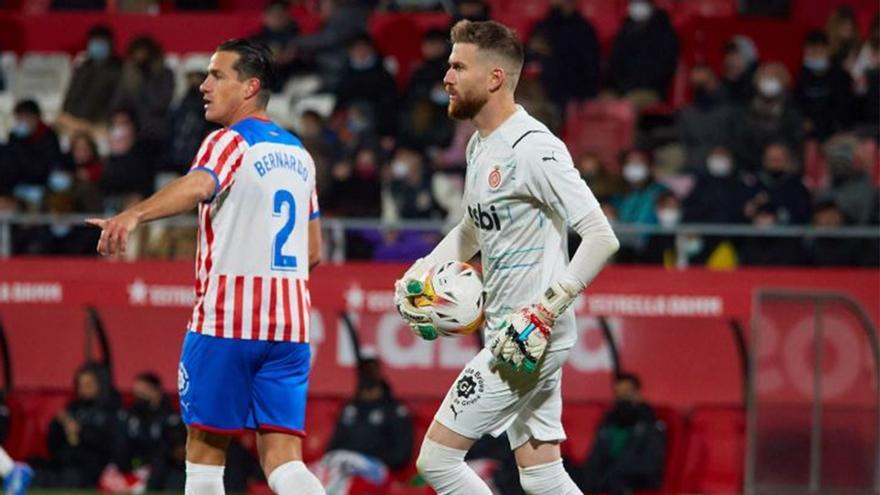 A frustrated Girona, due to its misfortune and the decisions of the VAR, was left without chaining the sixth consecutive victory in the League in Montilivi. One point saved the set Michel, who despite not shining as on other occasions, deserved more, and who was driven mad by the referee's criteria.
LUG
Girona
Ortola; A. Martínez, S. Bueno, Bernardo, Juanpe, Juncà; P. Lozano, A. Garcia, Baena (Gabri, 84′), Samu Saiz (Kébé, 72′); Busts (P. Moreno, 72′).
Lugo
Walley; Ricard, Ros, Diego Alende (Pita, 76′), Lebedenko (Campabadal, 46′); X. Torres, H. Rama (Barreiro, 76′), Señé; G. Valentín (J. Cuéllar, 76′), C. Ramos, Carrillo.
goals
1-0 M. 54 Busts. 1-1 M.79 Barreiro.
Referee
Gorostegui Fernández-Ortega (Basque). TA: Lebedenko (31′), Samu Saiz (45′), Santi Bueno (60′), Gerard Valentín (62′).
Stadium
Montilivi. 5,580 spectators.
First, with a penalty indicated by the referee that the VAR was responsible for leaving nothing. Although beyond touched the ball with his arm in the area, no maximum penalty was decreed. And then, with a somewhat annulled Good Santi. The fault, an offside by millimeters. The Catalan team rowed against all odds, despite going ahead with a goal from busts in the opening bars of the second act.
He did not know how to finish the job nor endure the result, because Barreiro tied in 79. Desperately, Okay ran into the wood and the acrobatics of dark did not get the desired reward.