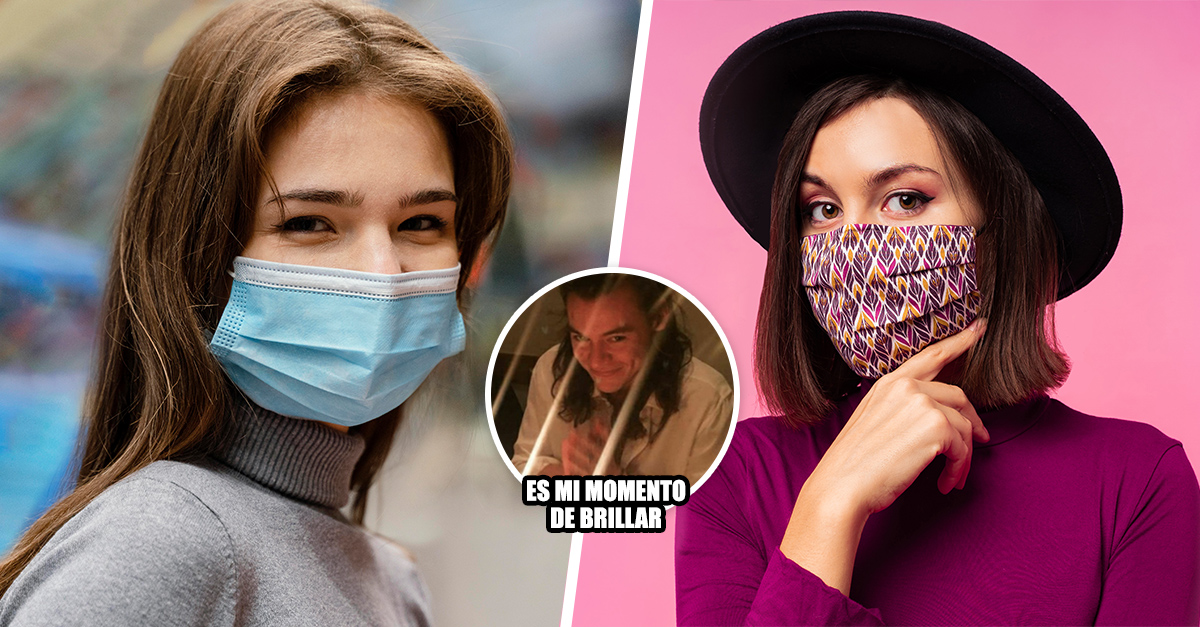 In a couple of weeks it will be two years since the first quarantine began due to the covid-19 pandemic. Since March 2020, the world has radically changed and we had to get used to new rules and recommendations to keep ourselves and the people around us safe.
One of the new customs is the use of face masks all day, every day, since this significantly reduces the possibility of contracting, and spreading, the disease. Although at first many people struggled to get used to it, two years later it has already become something very common. And we have good news for you, because it seems that wearing a mask makes people look more attractive.
A study conducted by Cardiff University in the United Kingdom claims that there may be a direct relationship between the use of face masks and how attractive other people find you. The studio is called Beyond the Beauty of Occlusion: Medical Masks Increase Facial Attractiveness More Than Other Face Coverings ("Beyond the beauty of occlusion: the surgical mask elevates facial attractiveness more than other face coverings") and the results are very revealing.
Previously it was believed that wearing a surgical mask decreased a person's attractiveness because we unconsciously associated it with poor health. However, it seems that these two years have changed the way we see things.
What did the study consist of?
A group of 43 women were asked to rate the attractiveness of various men in four different situations: bare-faced, half-face covered by a book, wearing cloth face coverings, and wearing surgical-type face coverings. Surprisingly, women found the same men more attractive when they were wearing a surgical mask.
Although we might initially believe that this is because the mask can hide imperfections such as acne and scars, the researchers came to another conclusion and suggest that it is due to a more social issue, in which we associate the use of masks with the medical staff.
Why is this happening?
The advantage of a cloth face covering can be attributed to the occlusion effect, but the effect of the surgical mask goes beyond hiding undesirable features. The additional benefit of medical masks may come from their partnerships with medical professionals.
These findings are indeed surprising, especially since previously the use of face masks diminished the attractiveness of people. There is no doubt that the pandemic has changed many aspects of our lives and what was previously seen as abnormal and even undesirable, today is the most everyday thing in the world.