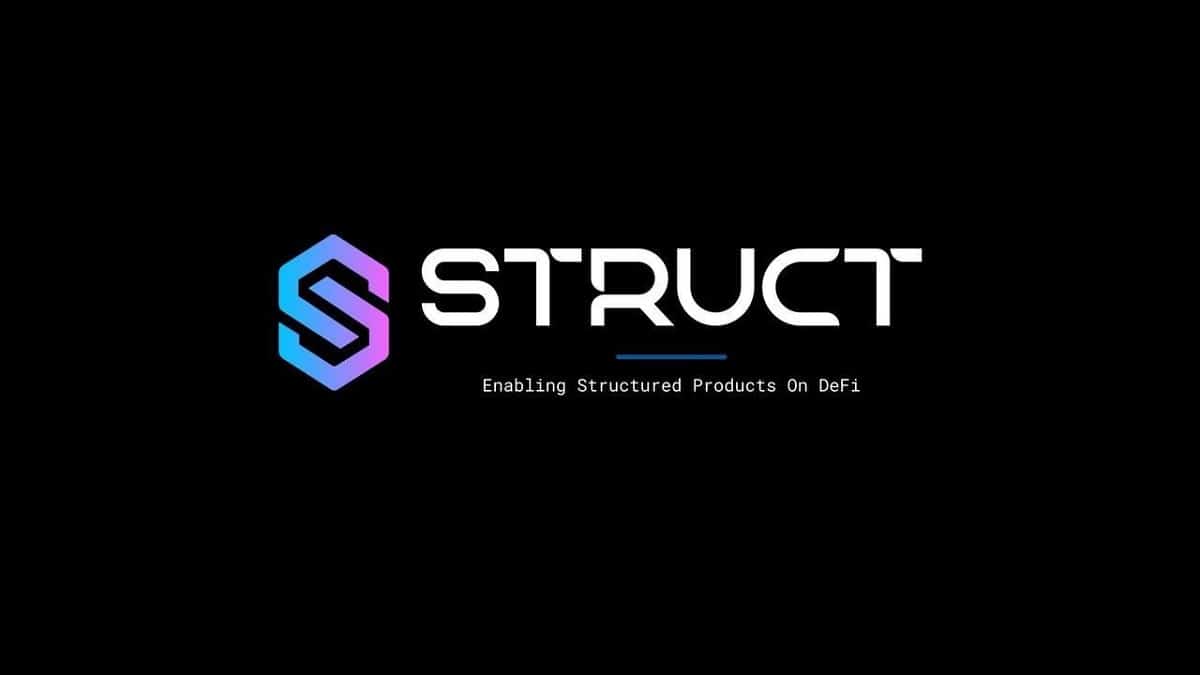 DeFi Struct Finance protocol announced the closing of a $3.9 million seed round of funding. The funds raised will be used to develop tools that will allow the user to customize, compose and invest in decentralized structured products.
Twenty-four top-tier companies have participated in the financing round of Struct Finance, including Antler, Arcanum Capital, Asymmetries Technologies, Avalaunch, Blizzard Fund, Double Peak, FBG Capital, Infinity Ventures Crypto, Wintermute and 0xVentures.
Struct Finance will use this capital injection to develop tools for its clients to customize their interest rate products and create structured products that better suit their needs and investor profiles.
Structured products and their role in DeFi
Structured products use a combination of different interest rate productsoptions and other financial instruments to build investments that can be tailored to different risk profiles, market expectations and asset classes.
With the advent of Derivatives in the cryptocurrency market, structured products are a natural evolution for the industry. These products have grown in popularity (over $7 billion in TradFi) and have recently taken center stage in the evolution of DeFi.
The challenges of creating structured products in DeFi
Today, many of the parameters available in different derivative instruments are static in nature, something established by the protocol developers. This leaves investors with no choice but to use them as is or look for another alternative, there are no middle ground.
Additionally, most protocols offering these instruments experience fragmented liquidity as a result of having multiple expiration dates and still using models (conservation functions) that cause high slippage or significant changes in discount rates if large volumes are invested.
What is Struct Finance?
Struct Finance further expands the variety of structured on-chain products by giving users a way to customize your interest rate instruments and compose them with other options available in the DeFi ecosystem. Thanks to Struct Finance, it is possible to create superior financial products.
The platform expands the number of investment options available, enabling different levels of protection and taking complex pricing and risk management away from its users, while providing highly competitive returns. Struct Finance is currently coming to blockchains like Avalanche, but intends to expand to other supported EVM Blockchains.
What investors are saying about Struct Finance
"Through the leadership of Ersin, Louis and Miguel, we believe that Struct Finance will be the benchmark for smart contract customization for structured products."

Galen Law-Kun, Founding Partner – Double Peak
"As crypto markets mature and DeFi develops, the need for sophisticated instruments that are capable of supporting the demands of institutional and retail investors becomes paramount. Struct not only offers this, it also allows users to compound existing instruments, providing endless strategies. The team behind Struct built and executed these novel concepts, and we are honored to be able to support them."

Mark Stanwyck, Co-Founder of Avalaunch.
"IVC is delighted to support Struct Finance's pioneering vision of introducing and instituting structured products within the burgeoning DeFi ecosystem."

Brian Lu, founding partner of IVC.
"As DeFi moves to the next level, the derivatives market will grow significantly in the future, and the Struct Finance team has the right products to meet the needs of that market. We are happy to support this promising team."

Jingcheng Li, CEO of FBG Capital
"We are excited about the innovation of Struct Finance and its usefulness in the Blockchain Avalanche. At 0xVentures we are deeply committed to driving the holistic evolution of the DeFi space. We are proud to be part of the rapid growth of the protocol, and we look forward to further collaboration in the near future."

0xVentures.
To learn more about Struct Finance, check out their website and follow them on social media: Twitter, Medium, Discord, and Telegram.
---
Disclaimer: The content and links provided in this article are for informational purposes only. CriptoNoticias does not offer legal, financial or investment recommendations or advice, nor does it replace the due diligence of each interested party. CriptoNoticias does not endorse any investment offer or the like promoted here. click here for more information.