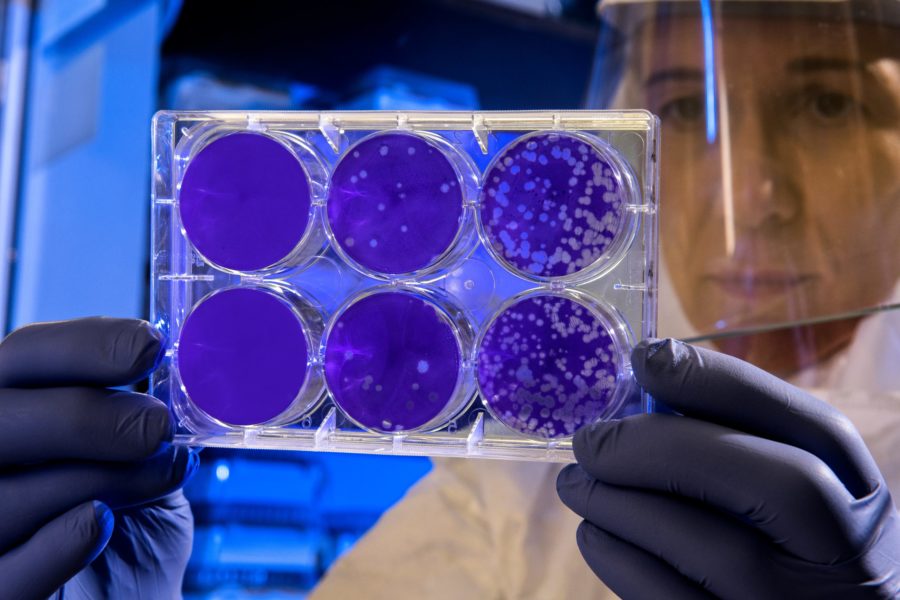 Although there is growing interest in stem cell treatments, there is still not enough scientific evidence to support their operation.
To find out the opinion of patients, the largest survey of its kind was carried out using three key questions.
One in four patients think these types of therapies will delay or prevent joint replacement surgery.
In one of the first studies of its kind, Mayo Clinic studied a large group of patients to understand what motivates them to request stem cell treatments and know if their expectations are scientifically based. The results can help healthcare professionals clear up misleading claims and better advise patients.
The study by Jennifer Arthurs, Dr. Zubin Master, and Dr. Shane Shapiro was published in NPJ Regenerative Medicine.
"We saw that many patients interested in stem cells believe things that current medical evidence does not support. For example, many believe that stem cell treatments are superior to surgery or the standards of medical care", comments one of the expert authors of the work, Dr. Master, bioethicist of the Center for Regenerative Medicine in Rochester.
The largest survey of its kind in the world
The research team analyzed 533 people, a number that represents the largest known sample of patients looking for stem cell treatments or other types of regenerative therapies for musculoskeletal conditions, which is known as orthobiology.
The patients surveyed considered consulting with the Regenerative Medicine therapeutic rooms at Mayo Clinic between November 2018 and February 2020. The average age was 68 years and 50 percent were female.
The following three questions were asked:
Are you interested in applying a stem cell treatment for your condition?
How did you learn about stem cell treatment for your condition?
Have you contacted any stem cell clinics?
Reasons why patients believe in stem cell treatments
About 27% said they believed stem cell therapy would delay or prevent joint replacement surgery. Twenty-six percent said they thought it would relieve pain, and nearly 19% believed stem cell injections would be a better or less invasive alternative to surgery.
"Clinical evidence does not show that joint replacement or tendon repair can be completely avoided or that stem cell therapy outperforms standard of care or surgical alternatives," says another senior author of the paper, Dr. Dr. Shapiro, medical director of the Regenerative Medicine therapeutic rooms at Mayo Clinic in Jacksonville, Florida.
The source of information that respondents cited most frequently was the internet searchfollowed by the recommendations received in conversations with family and friends.
Mayo Clinic is one of the first medical institutions to offer a Regenerative Medicine Consultation Service in order to inform patients and responsibly advance regenerative therapies. The consultation service educates patients about the reality of stem cells and orthobiological therapies.
"The results of this study reinforce the value of the Regenerative Medicine Consultation Service that Mayo Clinic offers. Patients continue to be interested in stem cell therapy, but many may not be well informed about the effectiveness of these treatments. Mayo Clinic can be a trusted source for health information about regenerative medicine," says Arthurs, a nurse practitioner and patient coordinator at Mayo Regenerative Medicine therapy rooms in Jacksonville, Florida.
The analysis revealed that many of the patients had already communicated with someone stem cell clinic before seeking consultation at Mayo Clinic. However, many of those who wanted a face-to-face consultation had not contacted a clinic before.
The study team concludes that health professionals interested in responsibly advancing stem cell therapies and orthobiological treatments they should talk to patients about the various alternatives. In addition, they must offer objective information, correct misconceptions and simultaneously respect the patient's motivation to seek this type of therapy.
Because the study was conducted primarily with patients who wanted stem cell therapies for musculoskeletal conditions, the team recommends further studies that reflect the attitude of a broader population of people interested in orthobiology and stem cell treatments.